This simple semi-homemade sweet is super easy to make and tastes just like the family favorite cookie: Snickerdoodle! Sometimes the simple flavors from our childhood are the best.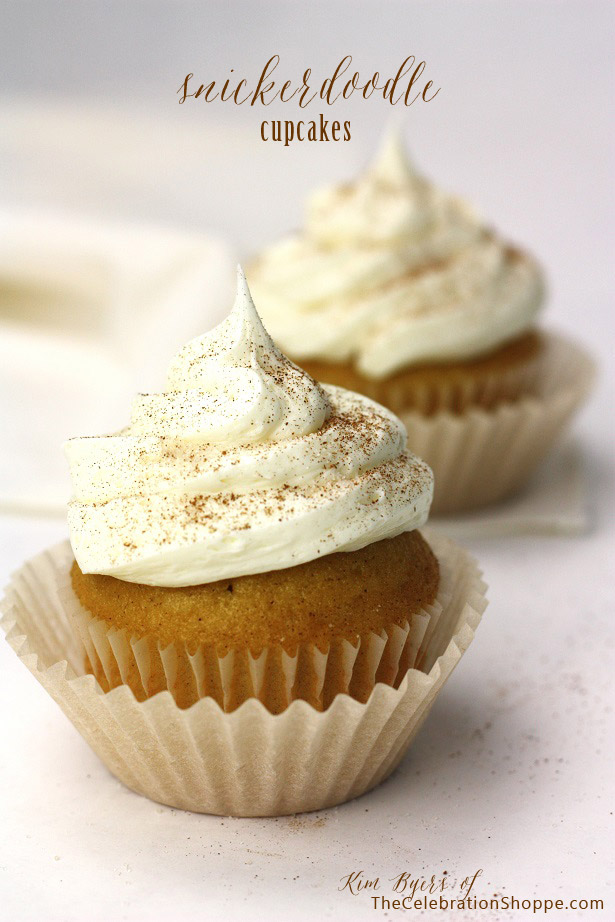 To make snickerdoodle cupcakes*, you'll need: 
1 package white cake mix (I use Duncan Hines for dairy-free)

1 1/4 cup milk (I use vanilla soy for dairy-free)

1 cup or 2 sticks of butter, melted (I use Smart Balance Light for dairy-free)

4 large eggs, room temperature
2 teaspoon pure vanilla extract
1 tablespoon ground cinnamon, plus 1/2 teaspoon for dusting
1 3/4 cups sugar, plus 2 tablespoons for dusting
*Recipe adapted from Martha Stewart
Baking instructions:
Preheat oven to 350 degrees.
Sift together cake mix and 1 tablespoon cinnamon.
With an electric mixer on medium-high speed, cream butter and sugar until pale and fluffy. Add eggs, one at a time, beating until each is incorporated, scraping down sides of bowl as needed. Beat in vanilla. Reduce speed to low. Add flour mixture in three batches, alternating with two additions of milk, and beating until combined after each.
Fill cupcake tins 2/3 way full and bake for 14 to 18 minutes depending on your oven.
Allow the cupcakes to cool completely.
For the frosting, I used Martha's 7-minute frosting recipe and dusted them with sugar and and ground cinnamon.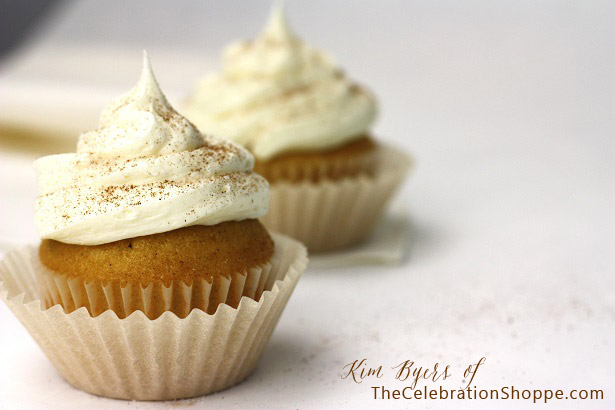 As always, I hope you craft, bake, create and celebrate! Enjoy!

Join The Celebration Shoppe on facebook, sign-up for the daily ideas to come right to your inbox (never miss an idea, giveaway or free printable!), connect with Kim on twitter, pinterest and on instagram. And don't forget to shop the party store for birthday, baby shower and holiday party supplies. Oh, and now you can follow the blog with Bloglovin too! Hope to see you around!
I'm linked up to Tip Junkie