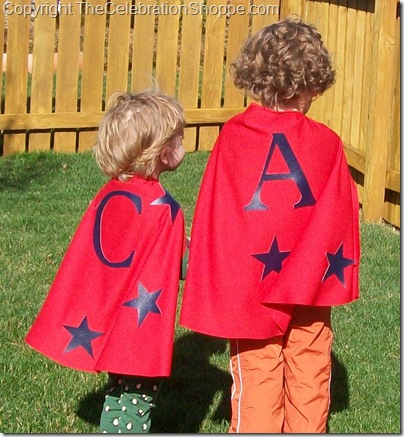 We were recently featured on Homemaker Barbi for our super hero cape craft. You have to check it out and get the details. Here's a small excerpt:
"Little imaginations soar at the thought of super powers. Watch their little eyes light up when you make them a personalized super hero cape of their very own."
Here's what you'll need to get started:
Yard of light polyester knit
¼ yard flexible vinyl (or you could use felt)
Velcro dots
Fabric glue
Wax paper (36×36 inches)
Pencil
Stick pins
String
Measuring tape
Make sure and visit Homemaker Barbi for all the "how to" details.
Happy crafting!