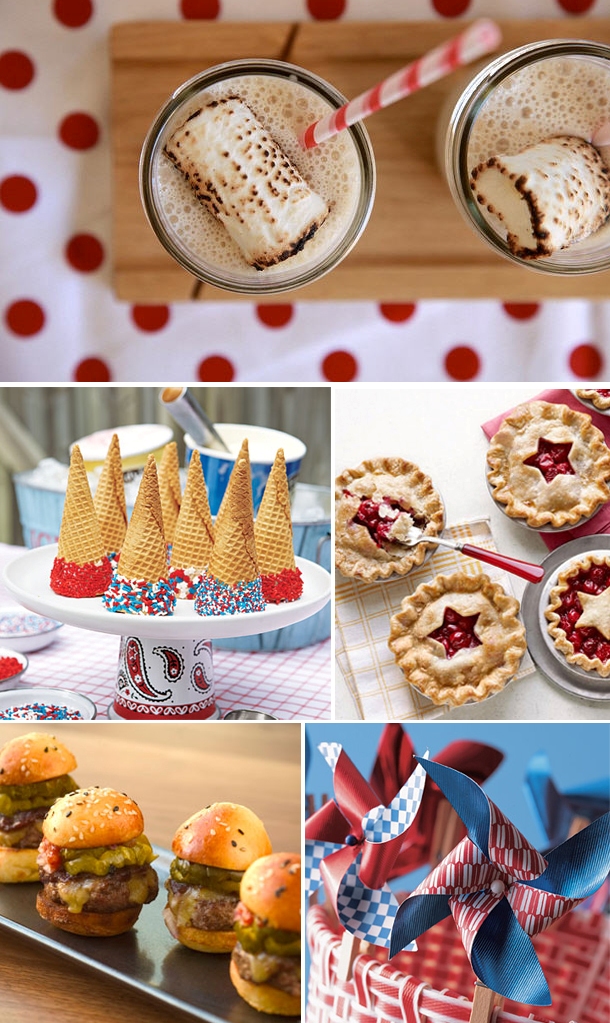 Although the rain refuses to go away here in Ohio (like eight straight days now…) I'm dreaming of summer and my idea sketch pad has quickly moved on from Easter and is now looking a bit more patriotic. Here are just a few of the things that are inspiring me this morning.
More to come on what my sketch pad doodles will turn into. In the meantime, I've been nominated as a Top 50 Mom Craft Blog on Babble. If you up for it, I'd love your vote! Click here and scroll until you see "The Celebration Shoppe" and then give us your thumbs up. Thanks!

 As always, I hope you're inspired!