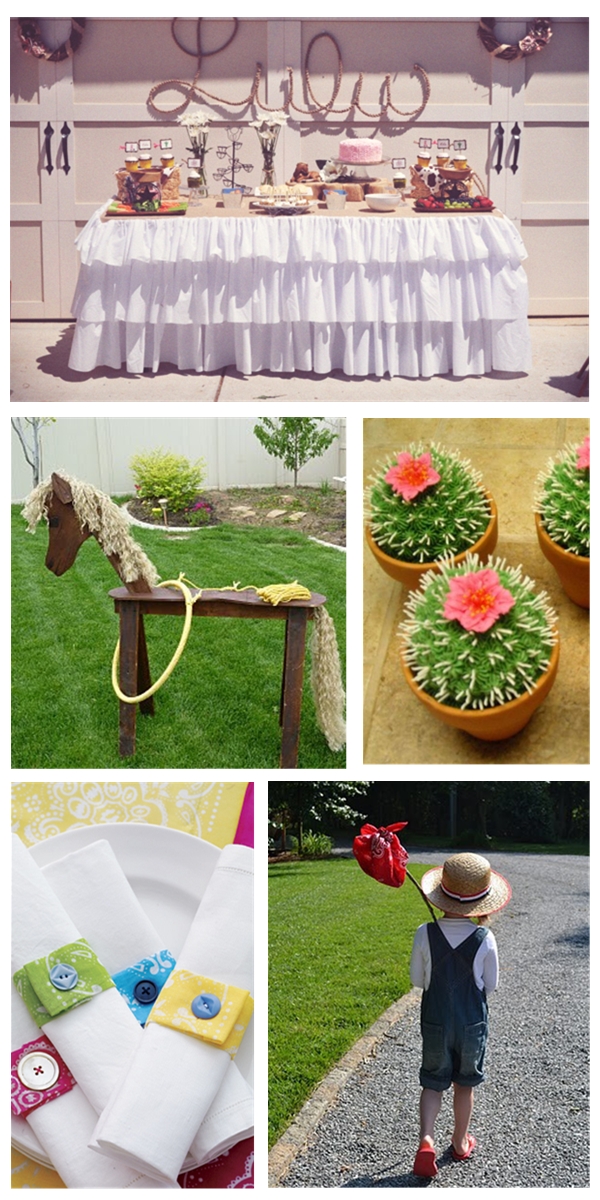 Hi everyone! My name is Bridget. I'm Kim's creative assistant at the shoppe and I'm so excited to expand my role and start contributing to the blog from time to time. We plan that I'll share a bit about what is inspiring us and I'll manage some of the features, so start submitting your craft, baking and party ideas! We want to see them!
This morning I thought I would start by sharing a bit about myself. I'm a mom of three (one boy and two girls). My education and career were in pharmacy, but once my oldest was born I decided I really wanted to be a stay-at-home mom. And if you're wondering what brought me to The Celebration Shoppe, Kim and I met at our children's preschool several years ago and when Kim shared with me that she was looking for a creative soul to add to the team, I told her I was her girl!
Okay, enough about me. For my first contributing post (yay!), I'm sharing some of the fun and fabulous ideas that have inspired my youngest daughter's birthday party planning this year. You see, she's pleading for a cowgirl party!
Of course, the ideas and inspiration don't stop there, so if you'd like to see other great ideas from around the web, check out our Pinterest board.
As always, we hope you're inspired!