Let's make witch broom favors for Halloween with paper bags and sticks!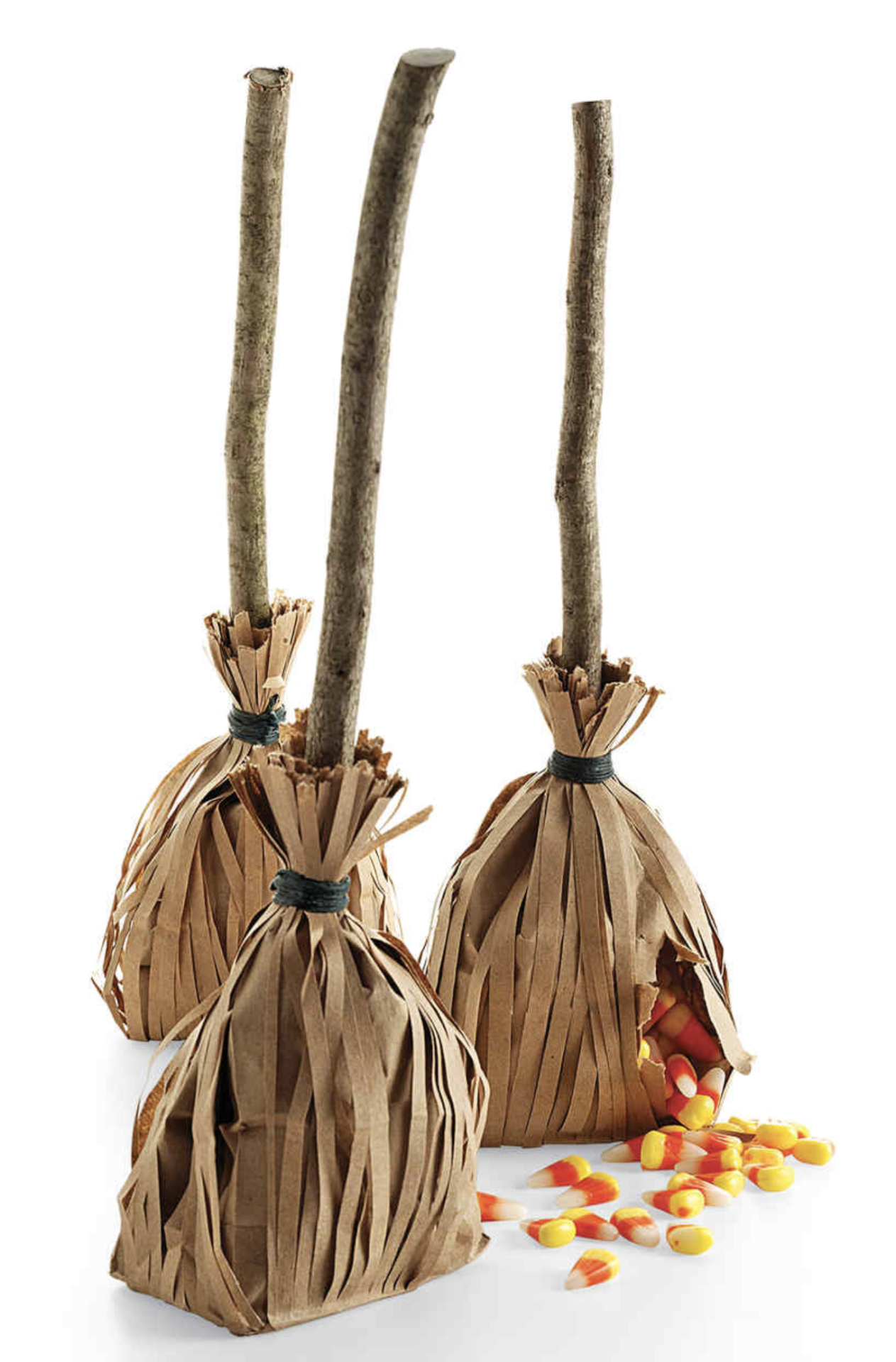 All of your guests can fly high, on a sugar hight that is, this Halloween with these fun and simple handmade broomstick party favors. I'm making them for our annual Halloween party and I know the kids are just going to LOVE them.
We'll keep the candy a secret until the kids start to leave. I might add fun tags to the bags too. Maybe, thanks for flying over! LOVE a good pun and a great gift! Plus, the kids can help you make these!
Make sure you hop over to Martha Stewart for more Halloween favor bag ideas!
Supplies For Witch Broom Favors
Two lunch-size paper bags (or mini bags if you can find them!)
Small branch (you could use a wooden dowel from the hardware store if you don't have access to branches, but you'll lose some of the spooky appeal)
Black twine
Candy
How To Make Witch Broom Favors
Unfold one bag and push out its base (don't tear the bottom like I did the first time) while folding in the left and right sides (see how)
Using scissors (or a rotor cutter and quilters mat if you have them), cut the bag into thin strips, stopping short of the base
Cut thin strips into the top inch of the second bag
Open both bags, and place the second bag inside the shredded one and fill with candy
Insert a small branch 1 to 1 ½ inches into the bag; cinch the top and secure it closed with black twine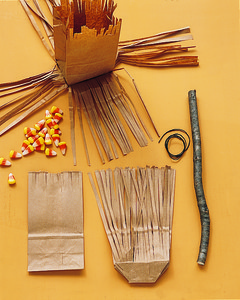 More Halloween Craft Ideas
As always, I hope you're inspired to craft, bake, create and celebrate!
INSTAGRAM | FACEBOOK | PINTEREST | GOOGLE+ | TWITTER | YOUTUBE | BLOGLOVIN