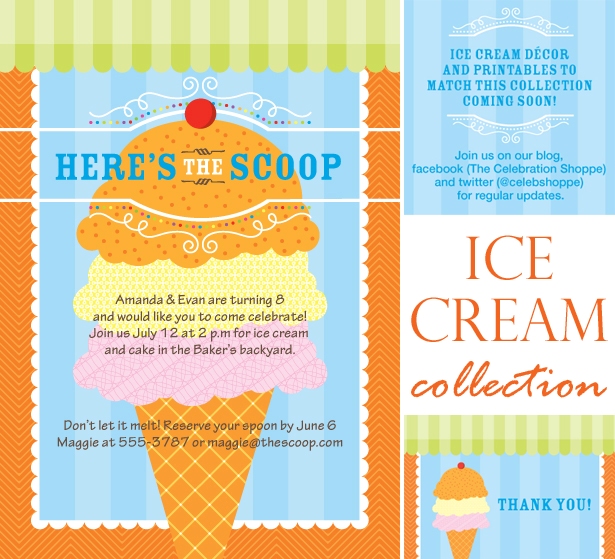 We're working on three fabulous summer collections right now, all being shot in the month of June. Needless to say we're crazy busy, but honestly I'm loving it. The craft room and studio are full of DIY ideas and props and my kitchen is a mess some days as I work to come up with fun new treats.
We actually shot this new ice cream collection over a week ago. The invitation and thank you are now in the shoppe and I can't wait to show you all the DIY ideas, including our printables collection, and an adorable monogrammed ice cream cone t-shirt in a few days!
As always, I hope you're inspired!