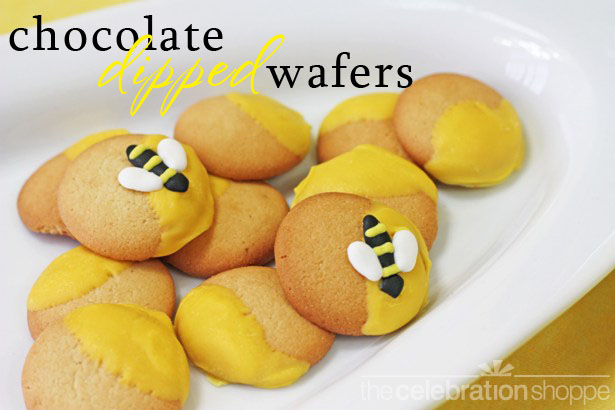 This is a super simple idea, which I love! But not only is it easy, it's also yummy and pretty. This simple cookie hits all three musts when entertaining!
I made these for a buzzing bee baby shower idea (see my full collection here) I whipped up for Kellogg's Snackpicks.com. Hop over and visit them for my Dark Chocolate & Coconut Banana Pudding Bites. Now they are something to buzz about!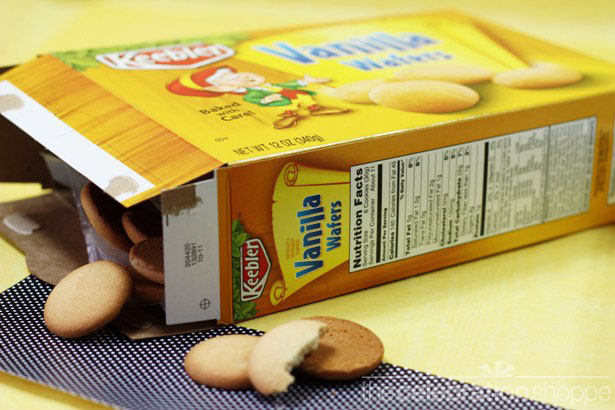 You'll just need some Keebler Vanilla Wafers and yellow melting chocolates (found at your local craft or baking supply store in all colors). I also topped a few with candy bumble bees. If you can't find these, you'll find other edible sugar creations in the same area as the melting chocolates.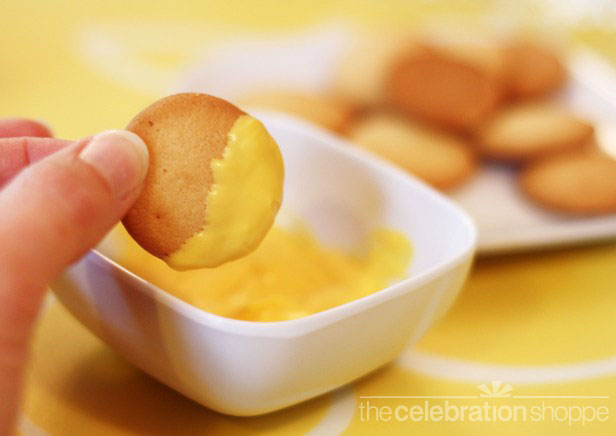 Just melt the chocolate in eight second intervals in a microwave safe bowl, dip and allow to dry on wax paper. If you have candied decorations attach them before the chocolate sets. These cookies are that simple!
As always, I hope you're inspired to craft, bake and create!
Join me on facebook, sign-up for my daily feedburner e-mail (box in the right navigation), follow me on twitter and pinterest.