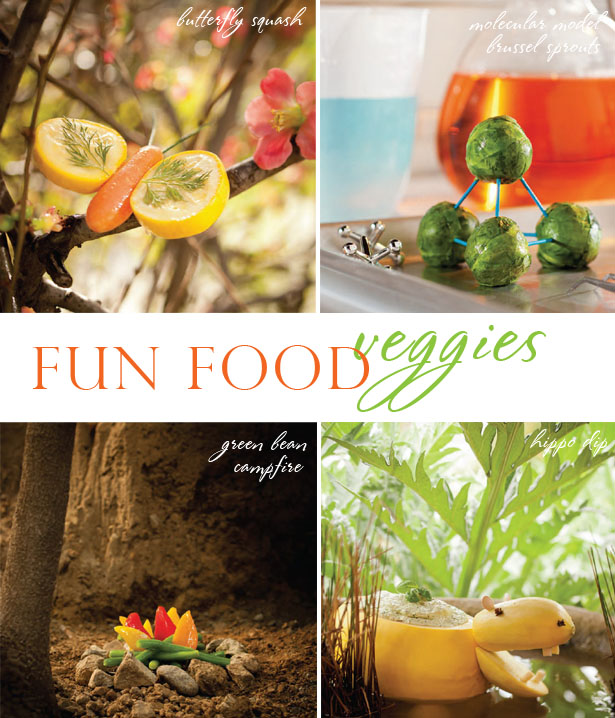 I'm a sucker for a "fun food" and although it's usually things like my mini space shuttle cakes, frog cookies or graduation cap donut cupcakes, this time it's different. I ran across this fabulous FREE e-book this weekend and just had to share it with all of you. It's genius, creatively styled and just plain fun — all from the talented Claire Crespo and Country Crock.
There are more than 20 ideas including zucchini boats, sweet potato bear claws, pizza flag, out of the park baseballs and so many more. As I was browsing through it I thought, what fun ideas for healthy party snacks. The hippo dip is perfect for my safari birthday party collection, the molecular model brussel sprouts are so fun for my science birthday party collection, the butterfly squash is perfect for my bugs & butterflies birthday party collection, the green bean campfire is hilarious for my campout birthday party collection, and on and on!
Who said all the party treats had to be sweet?! Download your copy of "A Very Veggie World" now at countrycrock.com.
Happy Monday everyone and as always, I hope you're inspired to craft, bake and create!
Join me on facebook, sign-up for my daily feedburner e-mail (box in the right navigation), follow me on twitter and pinterest.