Cactus cupcakes, cactus balloons, cactus invitations… cactus inspired parties are all the rage right now. This unassuming plant has bubbled up into the forefront of fashion too, finding it's way onto home decor fabrics, kitchen ware, and even clothing! So needless to say, I couldn't resist making some darling cactus crafts for a little summer party I was hosting. I mean, no one says no to Fiesta Friday with crunchy tacos and sweet cactus cupcakes. Does it get any better?!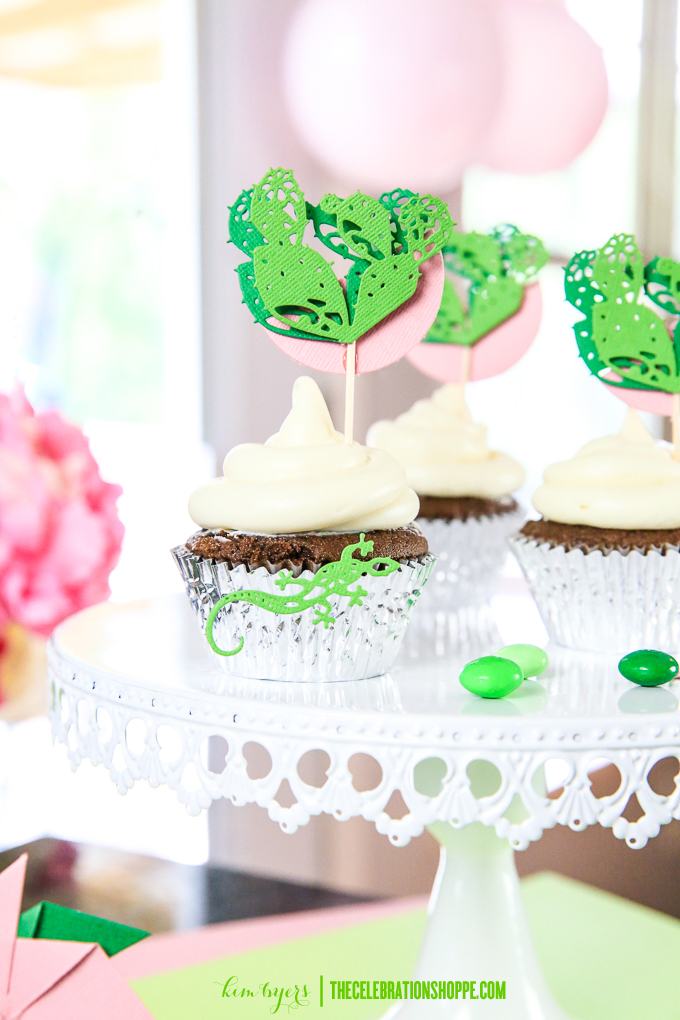 I made these darling paper craft cactus cupcake toppers with my new toy, the Platinum 6 Die Cutting and Embossing Machine.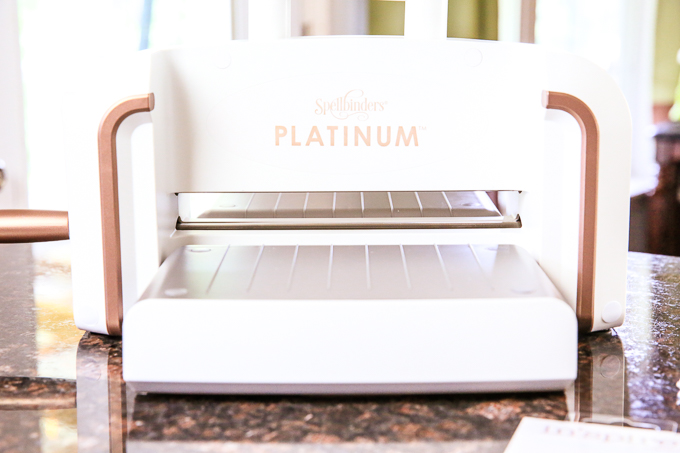 It's so darn pretty don't you think?! It's looks great in the craft room and I don't even want to store it! It's created with a solid steel core construction, so it easily cuts up to six layers in a single pass when used with Spellbinders Contour™ Steel Rule Dies. As for materials, it cuts through a wide range of thick to thin materials, from paper and cotton, to metal and balsa wood.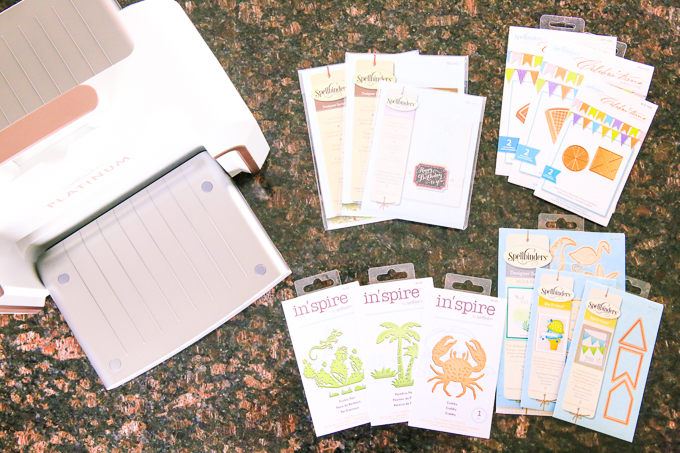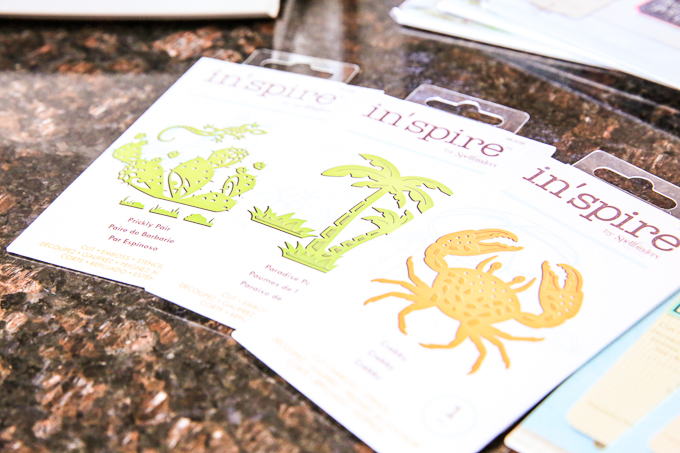 These are a few of my first dies. To make these cactus cupcake toppers I used the In'spire Prickly Pair die and the Celebra'tions Treat Topper Pinwheel die.
What's best about this machine is that it's not complicated. If you can turn the handle, you can craft!
Supplies for Cactus Cupcake Toppers
How To Video Tutorial
Fiesta & Cactus Inspired Party Ideas
These darling little cactus cupcake toppers are just the beginning. Check out all these amazing cactus craft ideas to round out this prickly party!

I made party hats too! The little gecko lizard from the Prickly Pair die was too hard to resist, so I cut out some more Celebra'tions Treat Toppers for pinwheels, along with the Party Hat die. Aren't they cute!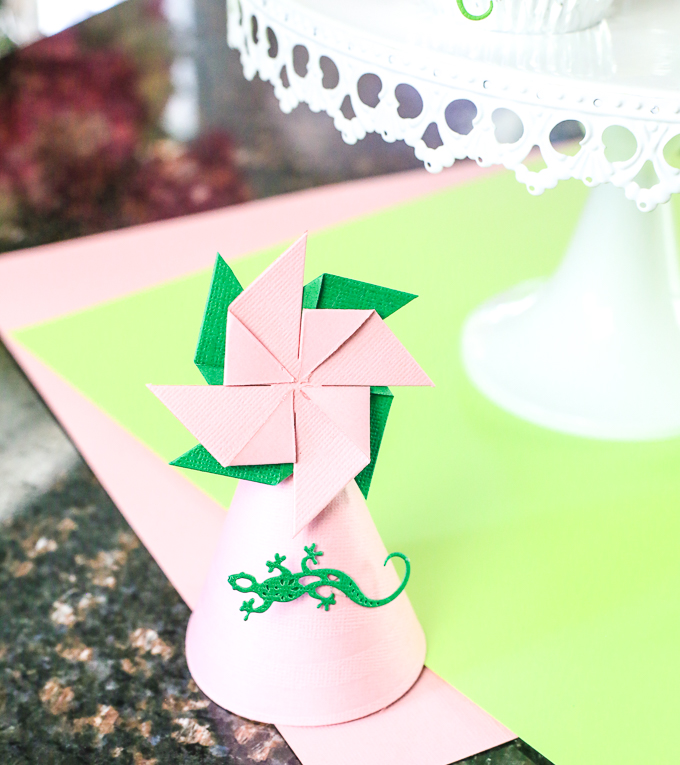 Make sure you hop over and see all that's new at Spellbinders Paper Arts. They launch new dies constantly so your creativity with the Platinum 6 will be endless! You can also find tons of paper craft inspiration on the Spellbinders blog. See you there!
As always, I hope you're inspired to craft, bake, create and celebrate!
This paper craft party idea is sponsored by Spellbinders. Thank you for supporting my wonderful sponsors. They make it possible for me to keep the ideas coming! All content, ideas, photography and opinions are that of my own and I'd have it no other way! There are affiliate links in this post, of which we do earn a small fee at no cost to you.

Cactus Cupcakes & More Prickly Party Ideas – Video seen first on The Celebration Shoppe.