Cala lilies were my wedding flower. Such an elegant and beautiful flower. AND, such an easy flower to recreate with crepe paper for a beautiful DIY Mother's Day craft!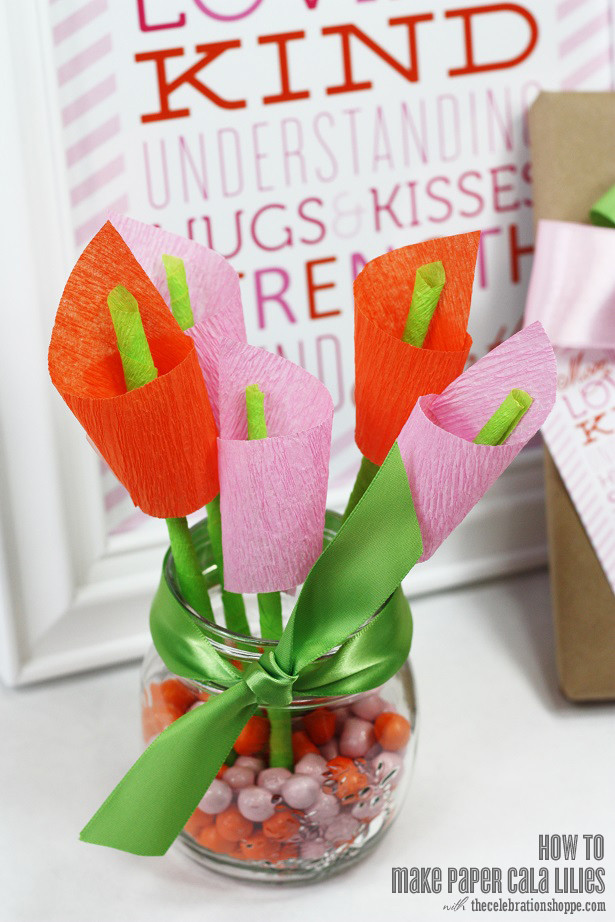 I'm talking Mother's Day on Red Barn Blog this week. Join me for the quick 1, 2, 3 (pictorial) of making this easy crepe paper craft! 
Plus, download my FREE Mother's Day subway art print and gift tags (that you can personalize before you print!) while you're there.
Interested in more DIY Mother's Day crafts and ideas?  Try my posts DIY Makers Gonna Make Coffee Mug, Monogram Flower Pots, and Spring Art Project.
As always, I hope you're inspired to craft, bake, create and celebrate!
INSTAGRAM | FACEBOOK | PINTEREST | GOOGLE+ | TWITTER | YOUTUBE | BLOGLOVIN