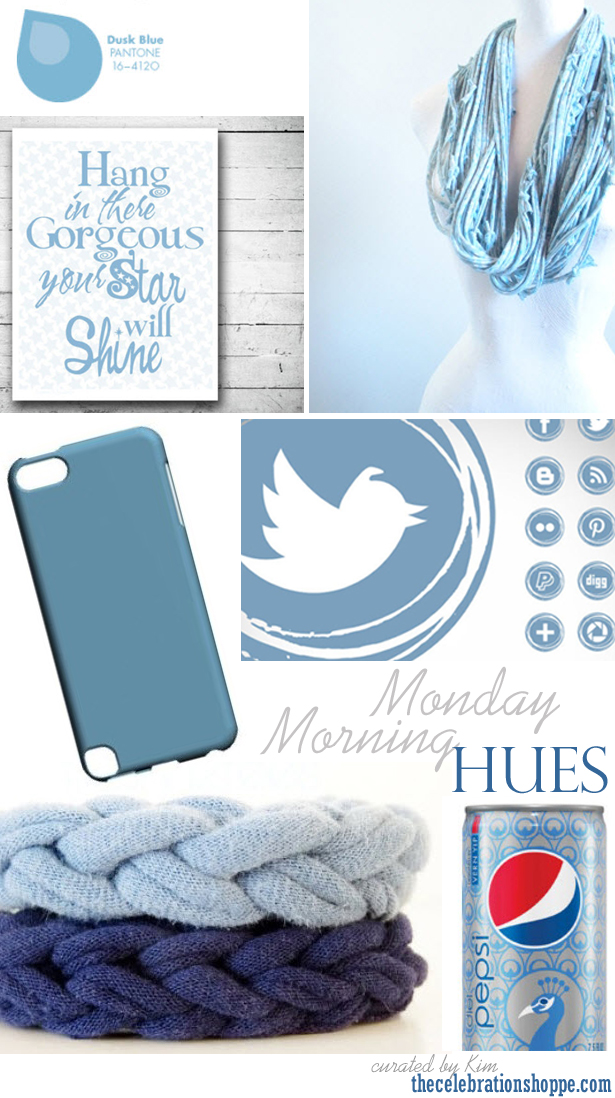 Dusk Blue is a Pantone color for Spring and not only did it inspire my Monday morning hue… it also inspired Vern Yip when he designed a limited edition Diet Pepsi can! Isn't it darling with the peacock!
These are all the things that will keep me focused and on task this jam packed Monday ~
As always, I hope you're inspired to craft, bake, create and celebrate! Happy Monday everyone!
Diet Pepsi sponsored this post. But as those who stop in here often know, all opinions are my own. I would have it no other way!




Join The Celebration Shoppe on facebook, sign-up for the daily ideas to come right to your inbox (never miss an idea, giveaway or free printable!), connect with Kim on twitter, pinterest and on instagram. And don't forget to shop the party store for birthday, baby shower and holiday party supplies. Oh, and now you can follow the blog with Bloglovin too! Hope to see you around!