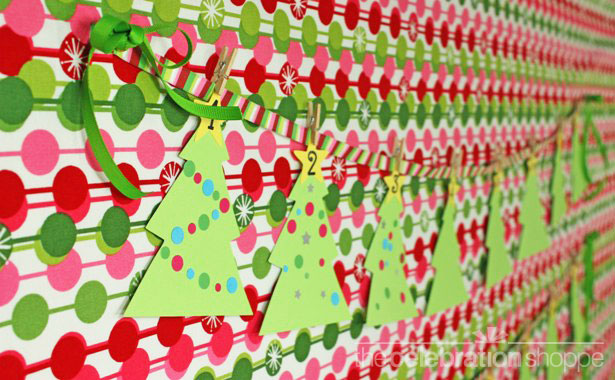 I love crafting with my kids and Christmas is my absolute favorite season, everything from the giggles of excitement that waft through the house (the kids and mine) to whipping up new treats to share with neighbors and friends.
So last week while we were wrapping up our final Christmas collection photo shoot, I took a little time to plan this fun and easy Christmas tree advent calendar craft. Make it over the Thanksgiving holiday and be all set to count down the days to December 25 by decorating a mini Christmas tree each day!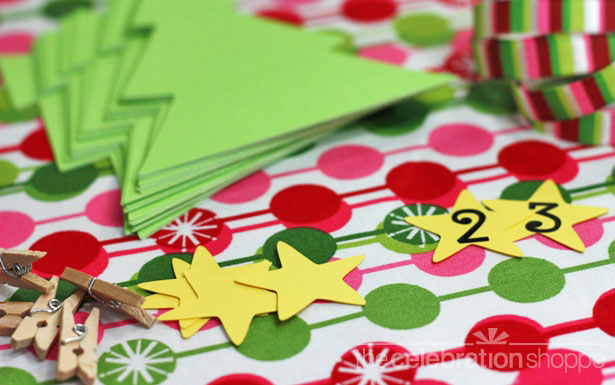 Here's what you'll need:
24 Christmas trees (8 to a sheet of regular scrapbook paper)
9′ of ribbon to hang, another 3′ for push pin bows
24 mini clothes pins (wood working section of your craft store)
24 stars
sheet of number stickers
ornaments (aka hole punches out of coordinating scrapbook paper)
1 sheet of vellum (for the mini envelope)
6 push pins
glue (to attach your vellum pocket and for the kids to decorate with)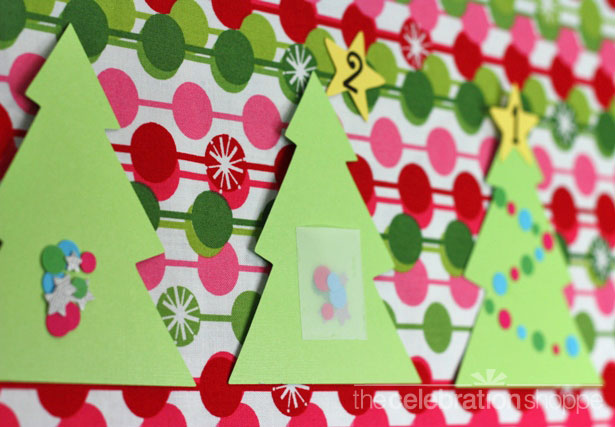 And here's how you pull it all together:
Cut out 24 trees, stars and vellum rectangles.
Punch out lots and lots of ornaments (a regular office hole punch works just fine).
Using stickers, number each of the stars 1 to 24.
Attach the stars to the tops of the trees and then flip the trees over.
Sprinkle some ornaments in the center of each tree, pipe three lines of glue (Elmer's glue or a glue stick) leaving the top open, attach the vellum rectangle over the ornaments and allow the trees to dry for 5-10 minutes.
Hang three 3′ sections of ribbon with push pins. (Optional: Tie bows in coordinating ribbon to the push pins to help hide them.)
Attach the trees on the ribbon using mini clothes pins.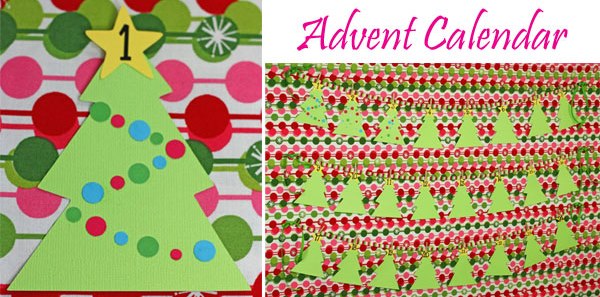 Now, starting on December 1, let your little ones take down a tree each day and decorate it using the hole punch ornaments from the little vellum envelope in back. As you can see, we've got a jump start! As always, I hope you're inspired!
Like us on facebook and follow us on twitter!