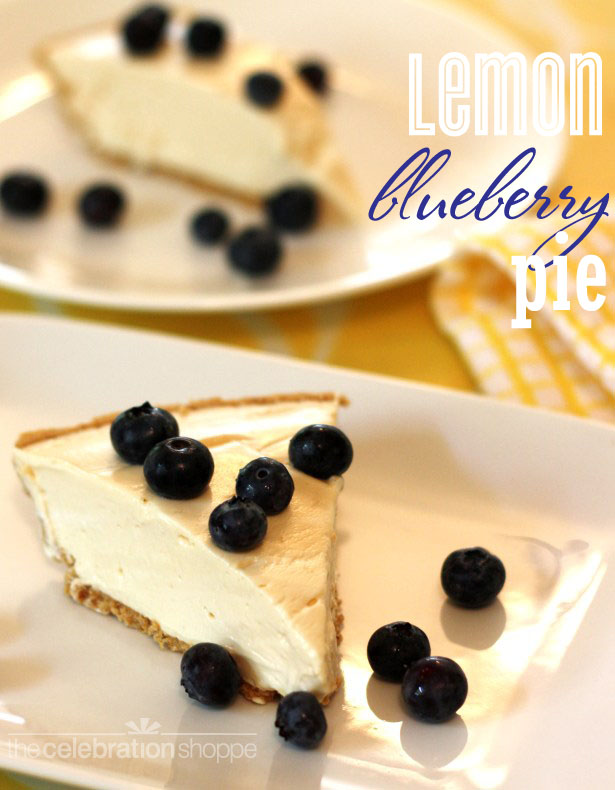 Yesterday was our annual 4th of July picnic and we served one of my all time favorite pies: lemon on a graham cracker crust. My grandmother made it for me at every birthday when I was a child AND every other time I could talk her into it. Her recipe was a bit complex, but perfect.
But today I'm sharing with you my simple version AND I'm throwing in a few blueberries since yesterday was a patriotic holiday. It was absolutely delicious.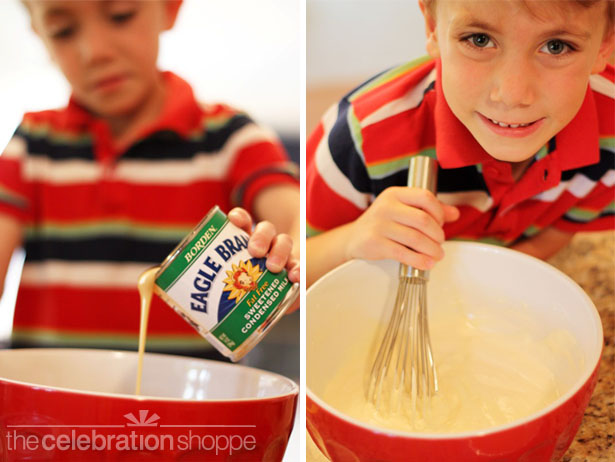 And this is the perfect recipe to get the kids involved with. I love nothing better than getting messy in the kitchen with my boys!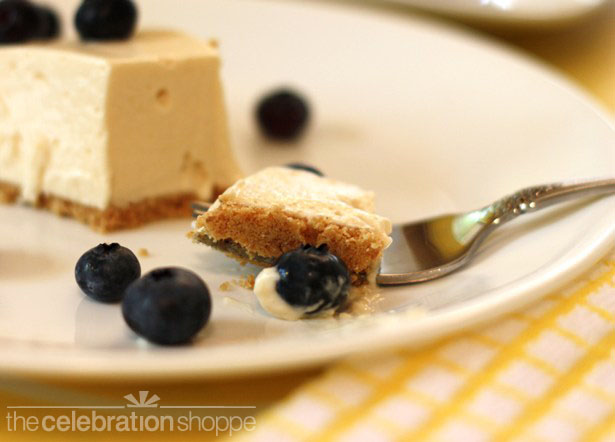 Did I mention this is the easiest recipe ever?! Oh… and that it's low fat?! Here's what you need:
1 can sweetened condensed milk, fat free
1 thawed container of Cool Whip, low fat
1/2 cup lemon juice, real
1 graham cracker crust
1 cup blueberries
Simply mix the milk, Cool Whip and lemon juice together. Poor into crust. Chill for at least 2 hours. Sprinkle with blueberries and serve.
As always, I hope you're inspired to craft, bake and create! Happy Thursday everyone!
Join The Celebration Shoppe on facebook, sign-up for the daily ideas to come right to your inbox (a box in the right-side navigation bar), follow us on twitter, pinterest and on instagram at @thecelebrationshoppe