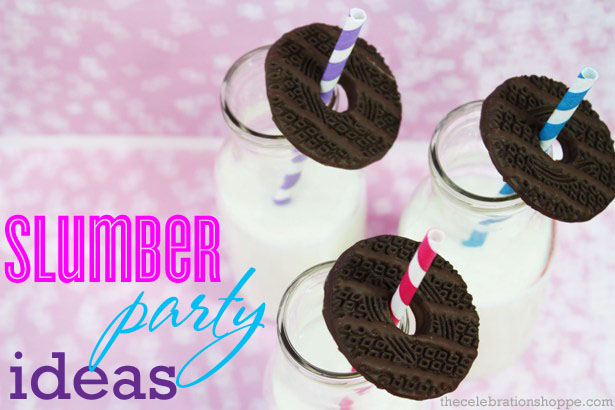 I'm talking slumber party ideas over on Kellogg's Snackpicks.com this week. As a little girl I didn't think there was anything better! A bunch of my friends coming over to have an all night gab fest while munching on yummy treats and watching movies… perfection!
A few years ago I used a Kellogg's cookie, Murray's Sugar Free Shortbread Cookie, to garnish cups in an Easter table I did for Parents magazine and I thought it time to do it again! I love how this looks and you can bet it will get the girls giggling!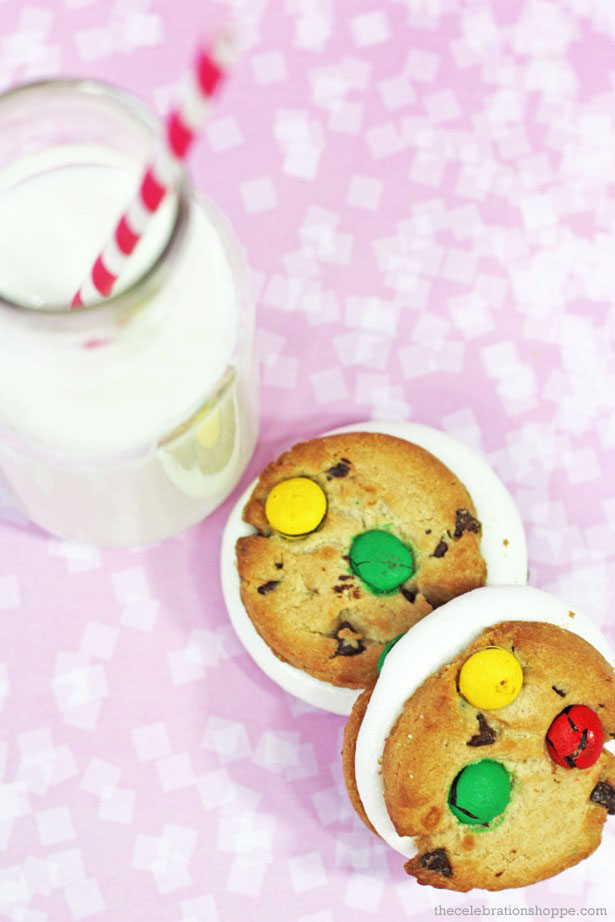 Skip on over to Snackpicks.com for indoor s' more recipes, slumber party pillowcase crafts, an easy breakfast bar idea and more!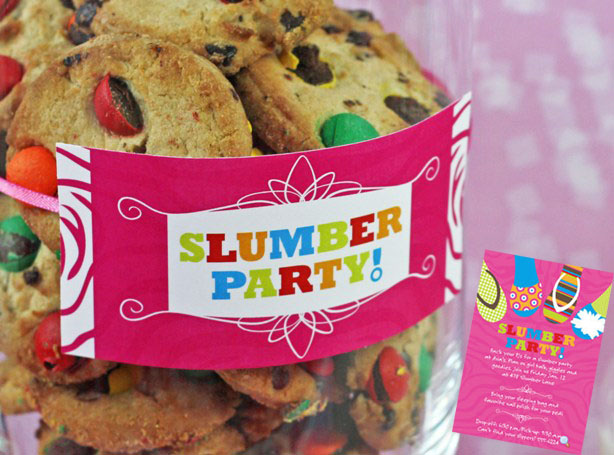 And make sure you visit the shoppe for my printable slumber party collection for beverage wrappers, dessert table labels, banners, favor tags and more!
As always, I hope you're inspired to craft, bake, create and celebrate!
Join The Celebration Shoppe on facebook, sign-up for the daily ideas to come right to your inbox (a box in the right-side navigation bar), follow us on twitter, pinterest and on instagram at @thecelebrationshoppe