Easter egg decorating is one of my very favorite craft activities this time of year. The kids get involved and we make a total mess with paint, paper, dye, crepe, glue dots, etc. It's a ton of fun. I actually crafted these eggs on March 18, 2015 (found them in a tucked away folder and looked at the taken date). I know, way to wait forever to share. Oh well, I'm sharing now!
Let's make some Easter eggs look like carrots!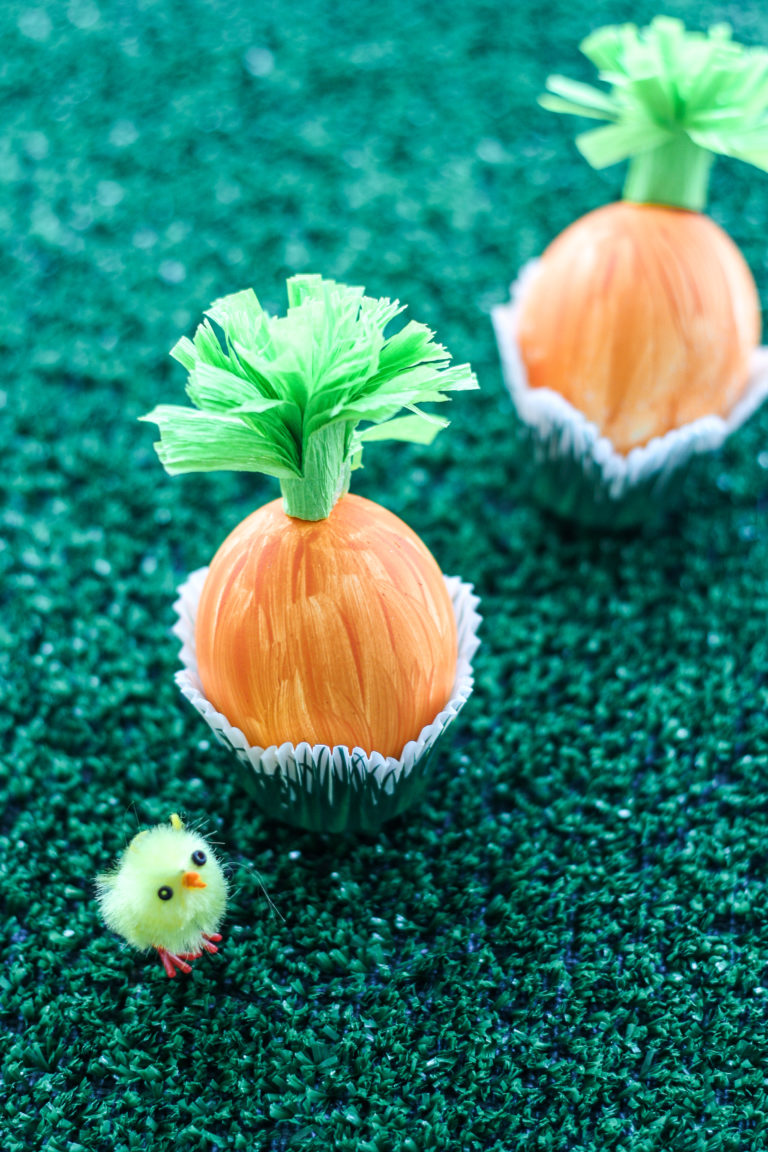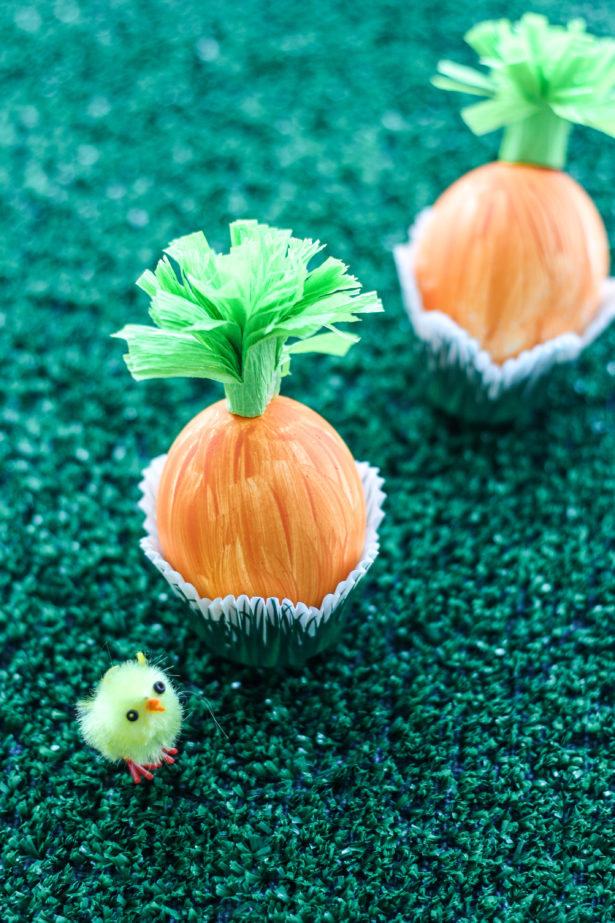 Supplies for Carrot Easter Eggs
You'll only need a few things to make these adorable Easter eggs:
Orange craft paint
Paint brush
Green crepe paper
Glue dots
Scissors
Boiled eggs, cooled
The little chick and the mini cupcake liners are optional, but are oh so cute! You can find those or similar at JoAnn Fabric and Craft Stores.
How To Make Carrot Easter Eggs
My best tip for making these eggs, or any dyed or painted Easter egg, is to have a stand to set the eggs on while they dry. This could be a old egg carton with the bottom cut out, but I prefer an old wire cooling rack if you have one. You can use a paper towel, but just know one side won't be so cute.
Paint – painting from the top down, cover the egg is orange paint. Don't mind the brush strokes. As long as they're going in one direction, it adds to the character.
Dry – place on a wire rack to dry.
Make leaves – using a roll of green crepe, roll a stem. Insert scissors into the center and cut four times 3/4 of the way down. Fluff and close side with a glue dot.
Attach – add another glue dot to the bottom of the stem and attach to painted egg.
Just stand these cuties up in a pretty basket or mini cupcake wrapper and enjoy!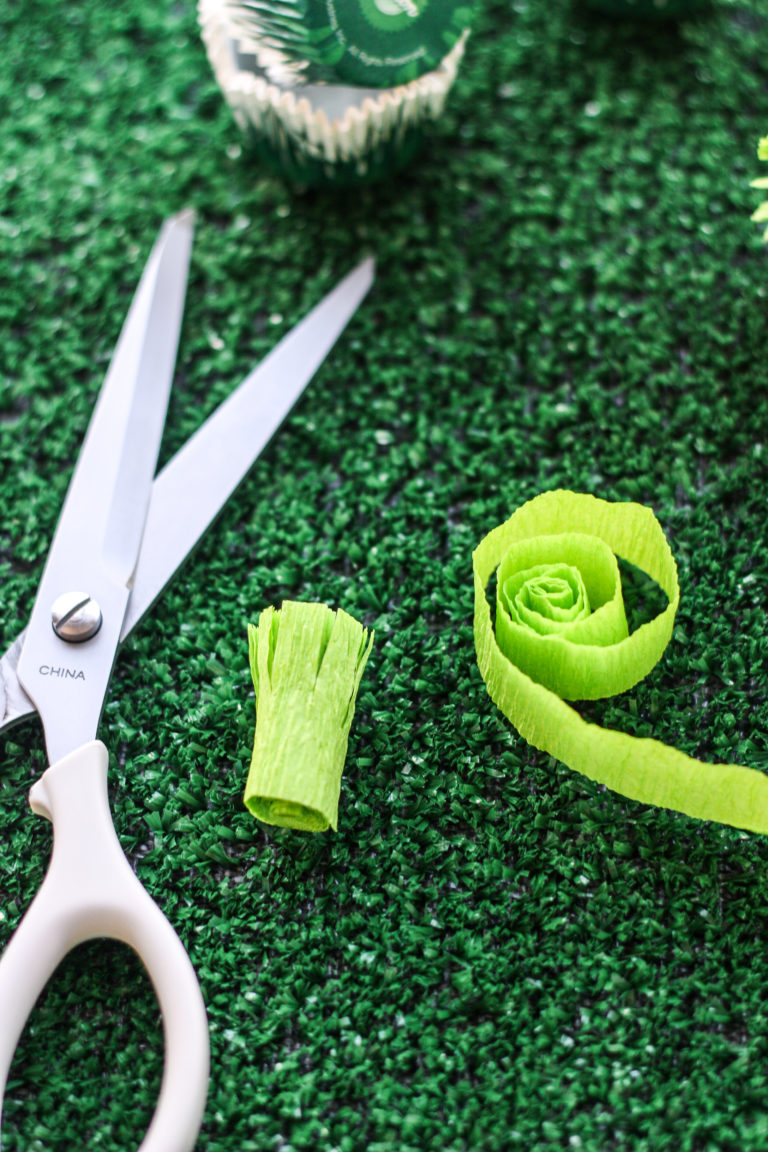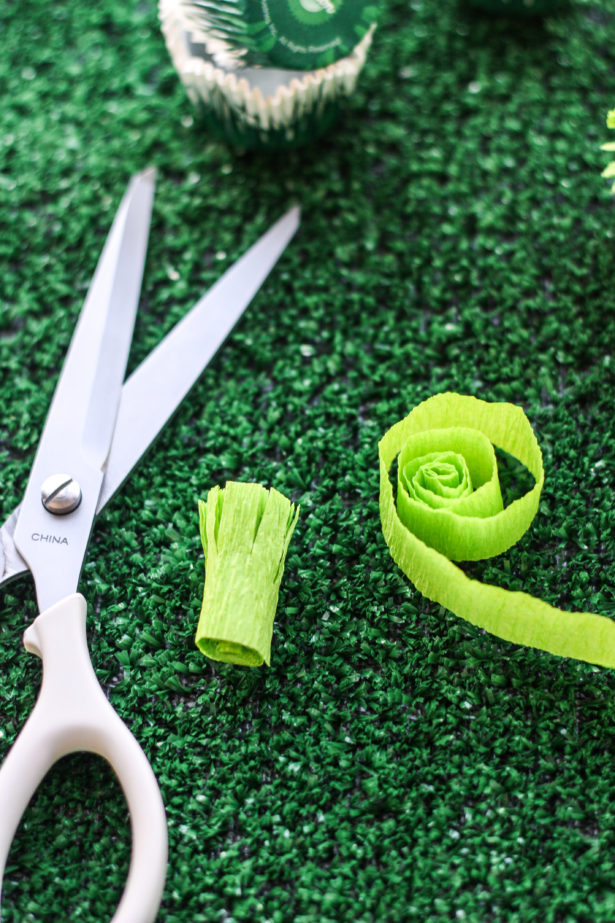 If you prefer to use plastic eggs, I totally get it. Who needs stinky lost eggs in the house or the yard. You can still add the crepe leaves to the top of an orange plastic egg!
Want More Easter Egg Decorating Ideas
As always, I hope you're inspired to craft, bake, create and celebrate!