Let's make a savings jar! I love adventuring with my kids. Throughout the year we plan hiking trips, days at local museums, faraway travels, and I wouldn't sit on the sidelines for anything! I want to be right there in the mix of their lives until they jet off to college, or okay… high school at least. At any rate, I'll stay in the thick of things as long as they'll let me. :)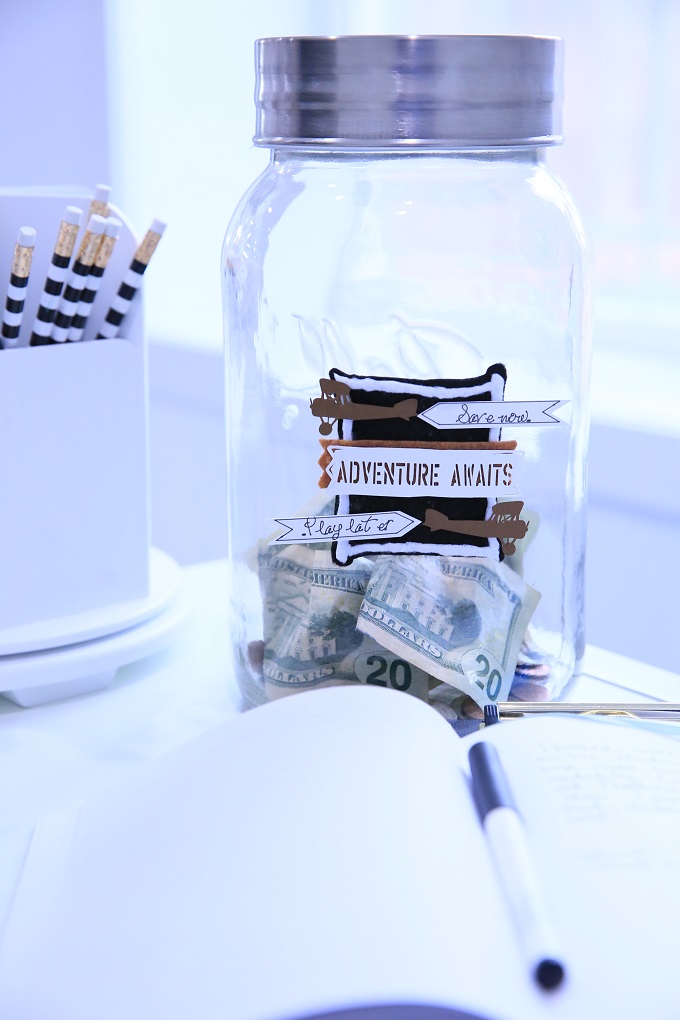 All this said, adventuring can get expensive, so this year we're all going to all pitch in, literally. We're all deciding on one adventure at a time and then we're all going to contribute until we have enough to take off! Not only is it fun to watch the jar grow, but we talk about how much it costs to do things they love and they learn the valuable lesson that fun isn't always free. I don't want my kids to grow up so privileged that they think they're going to walk right out into the world and have the same life they have at home. NOPE! I had to work for this life, my dad had to work for his, and my boys are going to have to work for theirs!
The most important tip I can give you about this craft, is to choose the right jar. Let's start by visiting your local JoAnn Fabric and Craft Store or by shopping online at JoAnn.com. They have lots of great glass and plastic vessels. My favorite is this massive Ball jar!
Things You'll Need To Make A Savings Jar:
Standard Mat and Fabric Mat
Black Felt, Adhesive Backed
White Felt, Adhesive Backed
Cardstock, White and Brown
Elmer's Xtreme Glue (in store)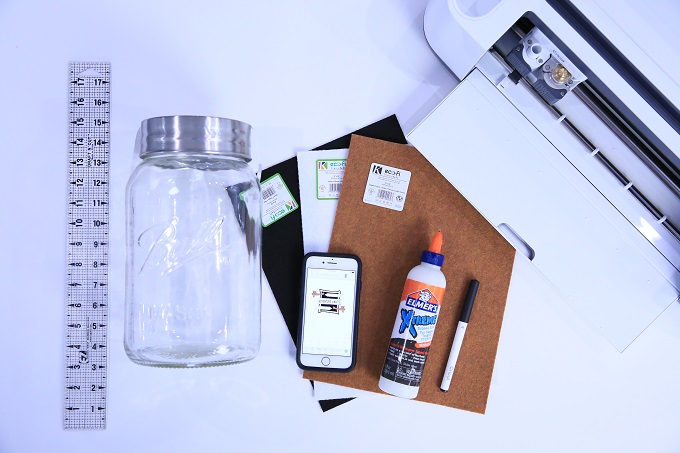 How To Make A Savings:
Open my Design Space file, and edit to fit your jar size.
Follow the prompts. The Cricut makes is all so easy so you don't mess up! Cut paper on standard mat and felt on fabric mat.
Assemble with felt adhesive and glue.
Just add cash! Or change. Every penny counts!

Want to make more Cricut crafts?
Happy Saving! As always, I hope you're inspired to craft, bake, create and celebrate with JoAnn!