Do you have large walls to decorate in your house? Have you ever thought about making a photowall? It's a collection of photos and other elements to make a fun focal point in your house? Something that speaks to your personality!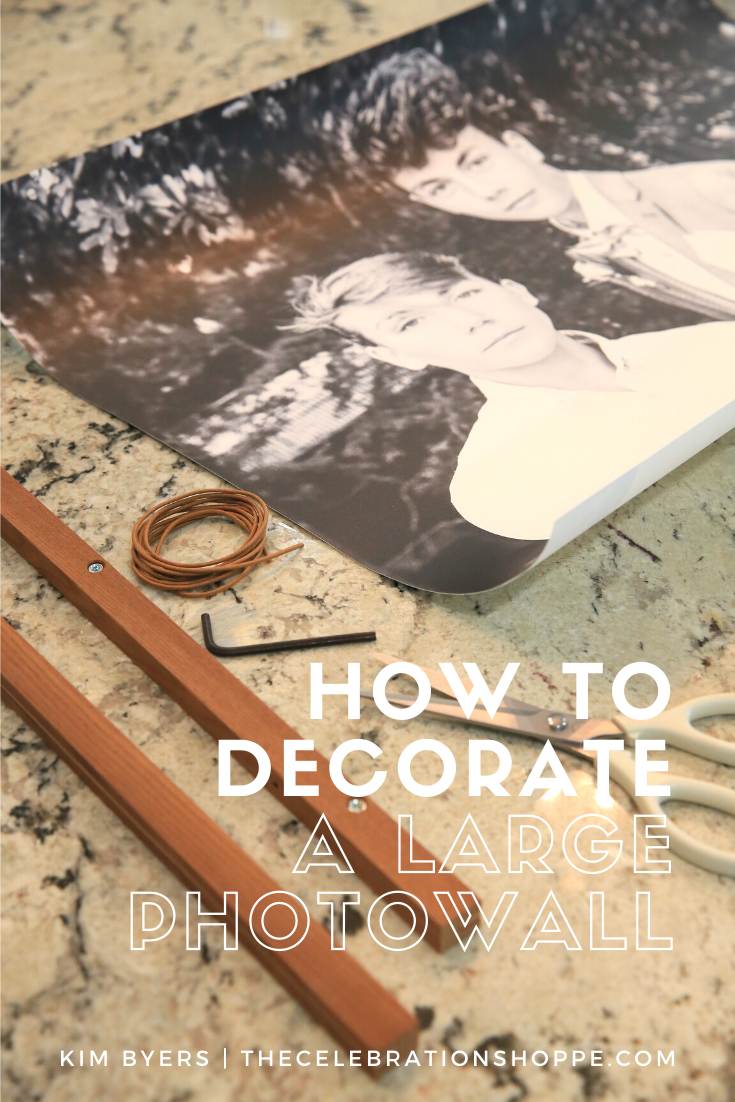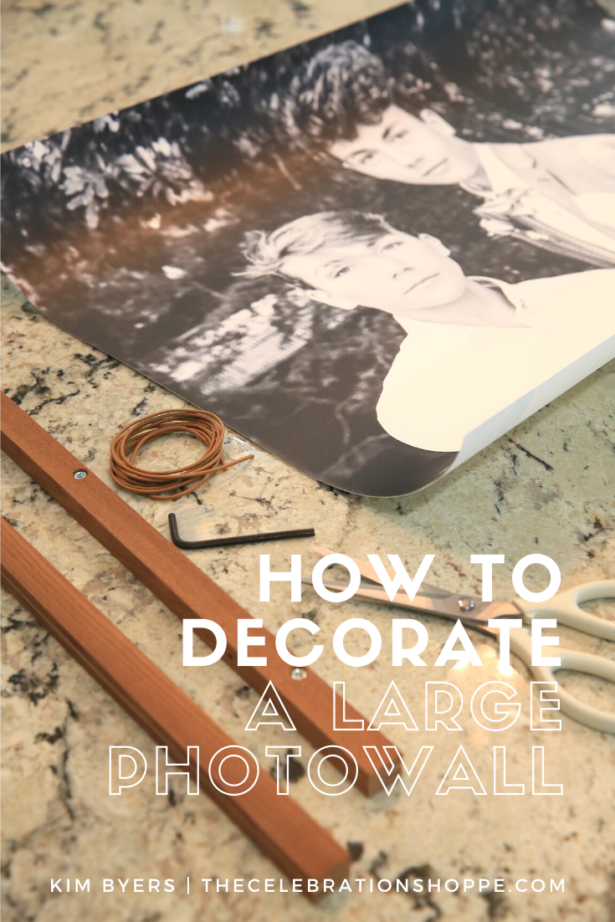 I have several problem walls in my house. Large problem walls. So I created a large art print "Stay A While" for my entryway, a sports wall "Go The Extra Mile" to celebrate my boys and a " Family" photo wall, all with the help of Photowall.com.
Want to have a look? I made a video.
Honest Review of Photowall.com
First of all, I truly LOVED everything that arrived. I did partner with them, so I didn't pay for the posters that arrived on my doorstep. That said, I am so impressed with the quality of the product that I received, and the price. I will absolutely be buying more after our summer family photo shoot!
The Photowall.com poster paper is a matte, high quality, that doesn't shine but that feels amazing. It is perfection. And the hangers for the posters, oh yes! I adore how modern they make my art.
Watch my video below for a walk through of how and where I used the images I posted in my house.
By the way, they also print wall paper murals, canvas and more!
COUPON – Get 25% off your entire Photowall order through April 13, 2020! YAY!

Code: thecelebrationshoppe2021
VIDEO – Peek Around My House & How To Order Your Own
In this video you'll get ideas for:
How To Decorate Big Walls
What To Do With Empty Walls In Your House
Stairway Wall Decor Ideas
How To Upload Your Own Art To Photowall
Look At My Entryway
My new house has very, very, large walls. These walls can be very difficult to decorate. Take my entryway, the wall with the double doors is 18 feet tall.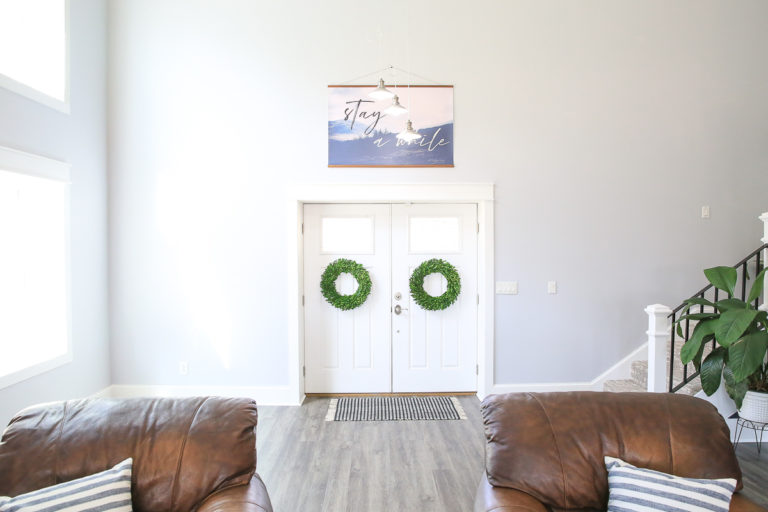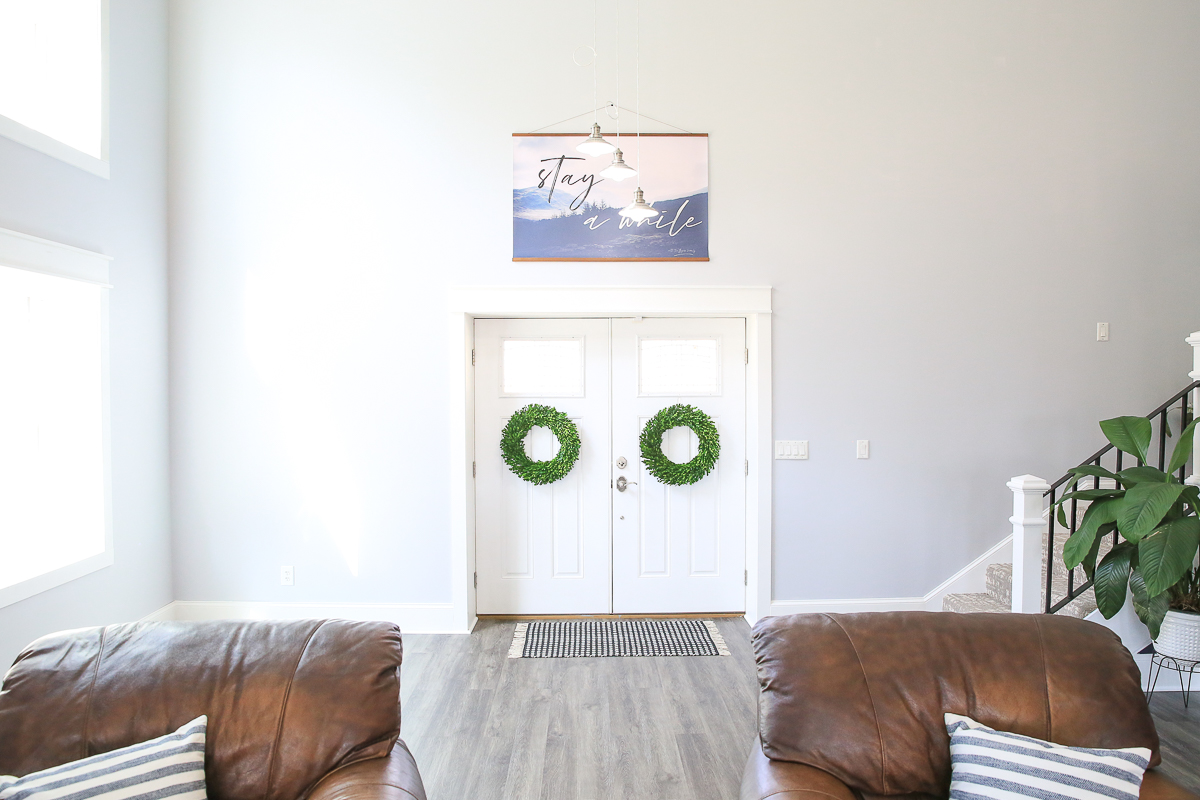 I chose to design a print that mirrors the mountain view from the back of my house, and overlayed "Stay A While" on the photo. I also added "with the Byers Family" in small lettering at the bottom.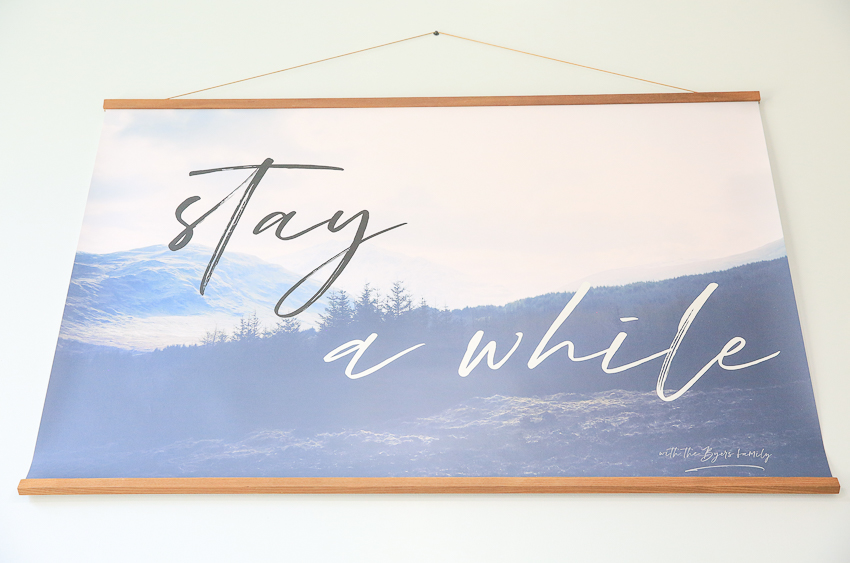 See it? I love that you can personalize anything with Photowall!
Download – Go The Extra Mile
In addition to my entryway, I needed something for my stairway. This is an area that I will add to over time. At least each year I plan on adding a photo of my boys.
For the quote on this wall, I designed a "Go The Extra Mile" print. It goes perfectly with pictures of my boys running cross country. If you didn't know yet, we run. The boys run cross country, indoor track and outdoor track. I coach and run with the kids. It's a huge part of our day, week, month and year. It never ends and we love it. :)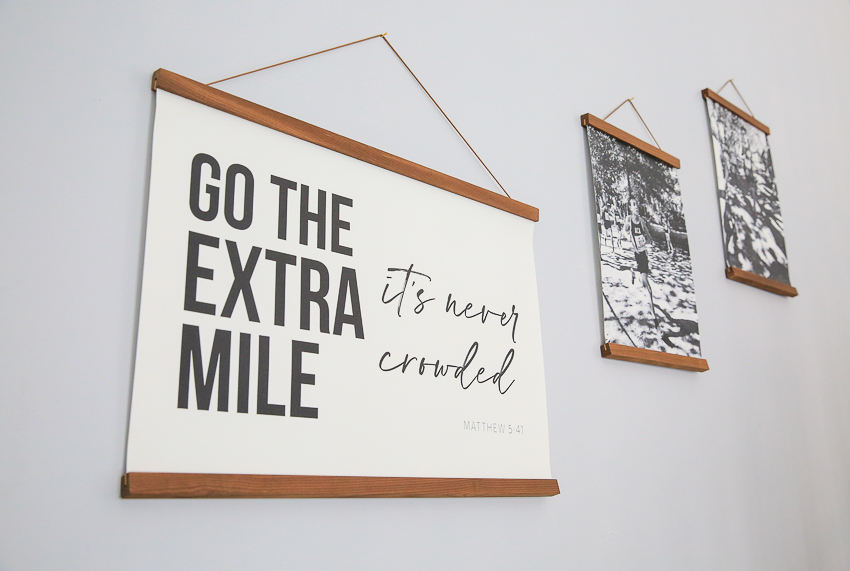 I'd like to give the print to you! You can print it on your home printer, or you can upload it to Photowall.com and get a poster print like mine! I also included a SVG for those of you that want to cut it with your Cricut!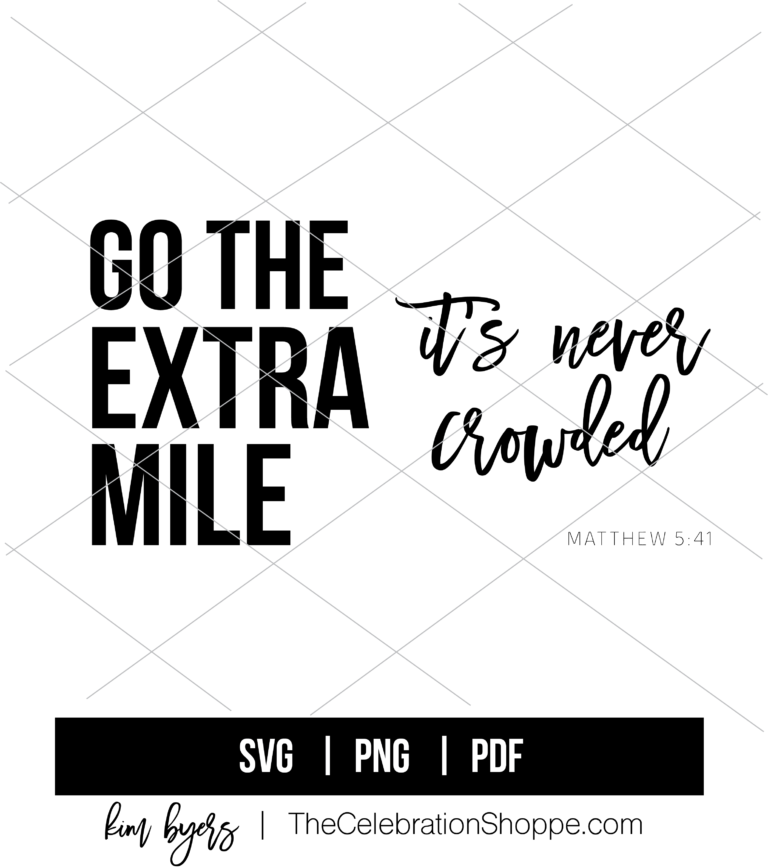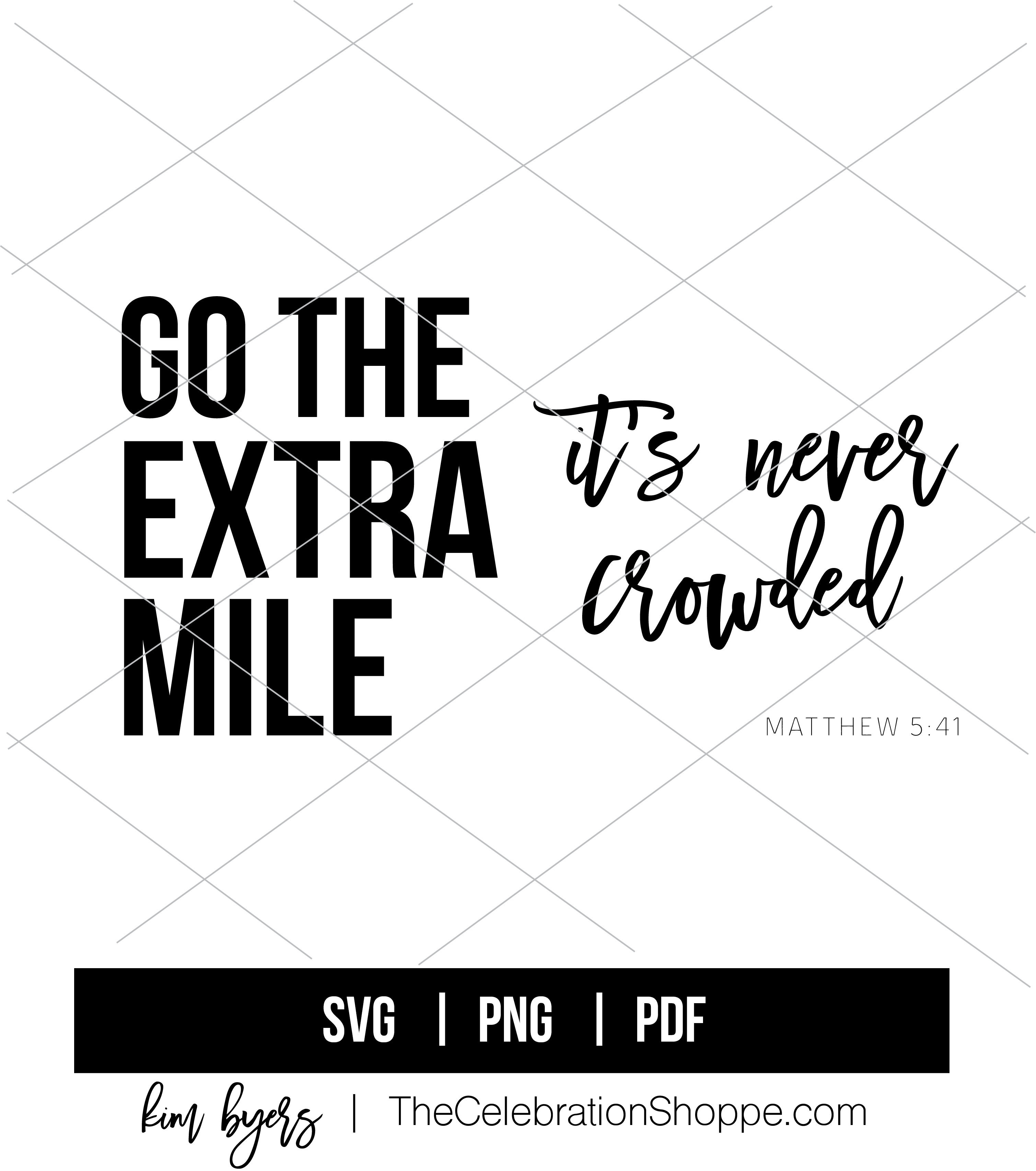 My Family Photo Wall
You the have the perfect photos of your kids, or your family, but normal prints just won't do! These are perfection from the paper to the easy frame and so very easy to hang. Watch Photowall's Poster Hanging Video here. It takes five minutes tops!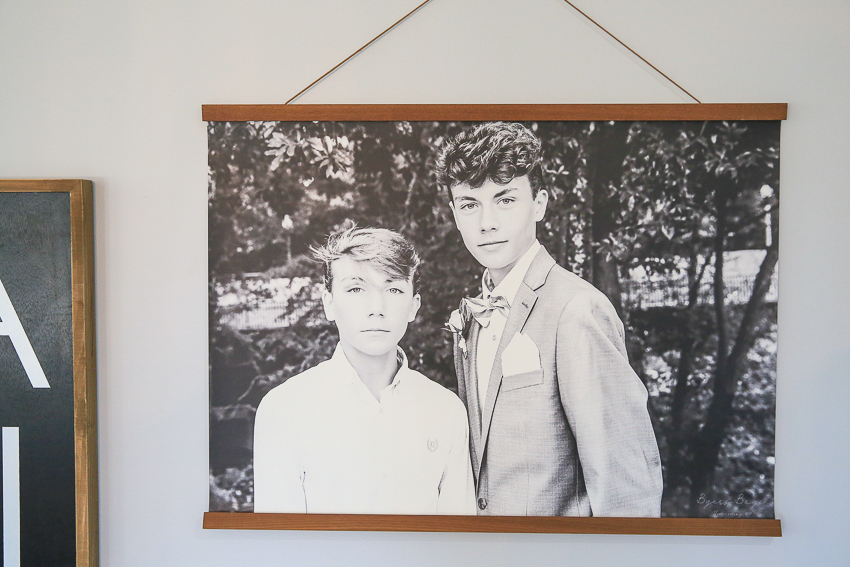 Make Your Own Photowall Posters
At Photowall, you can upload your own photos and art like I did (watch how in my video).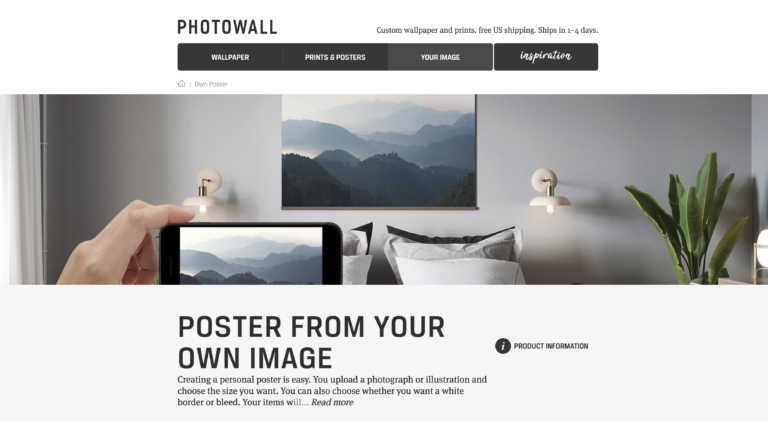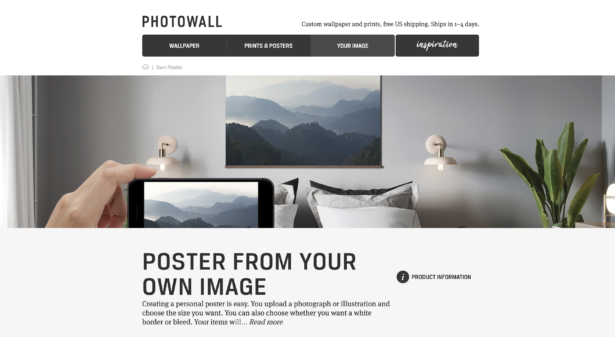 Or you can buy one of their amazing prints!


I hope you'll give them a look.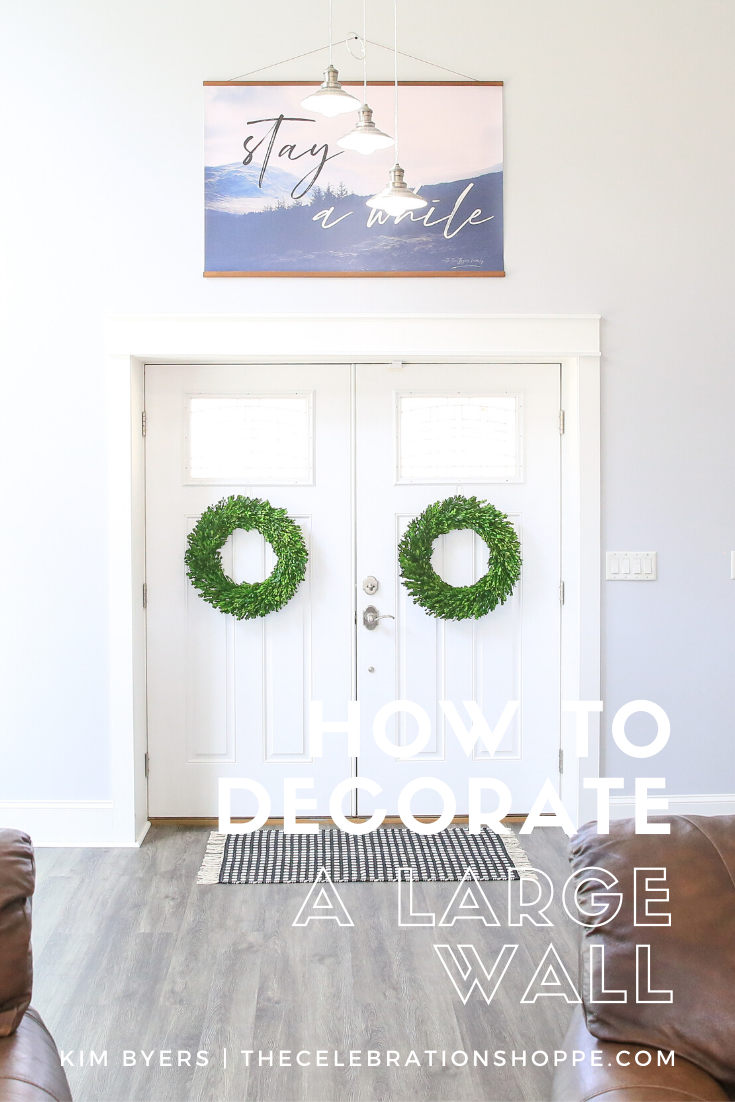 Other Projects I've Been Making
As always, I hope you're inspired to craft, create and celebrate!
INSTAGRAM | FACEBOOK | PINTEREST | TWITTER | YOUTUBE
This post contains affiliate links, which means if you purchase something through this post I will earn a small fee from the retailer at absolutely no cost to you. They pay me for bringing you to them and I use it to keep the craft room stocked and the coffee pot working! Don't worry. All content, ideas, photography and opinions are that of my own and I'd have it no other way!