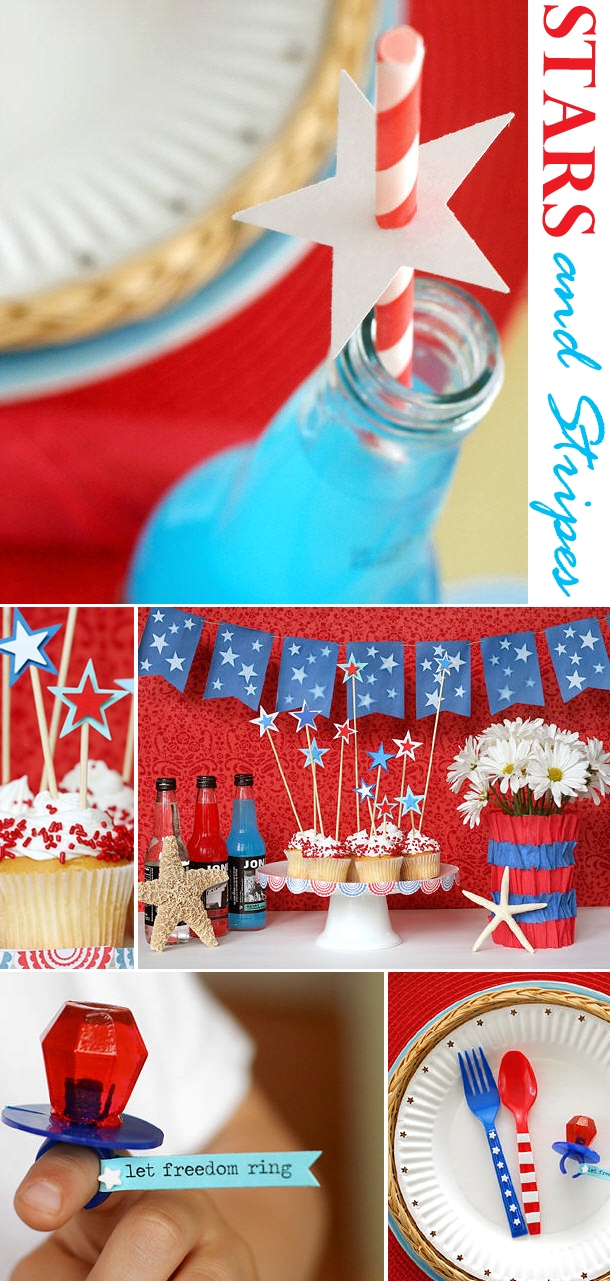 I ran across Lisa Storms blog this morning and just fell in love with these simply and clever DIY party ideas for the 4th of July! You already know I love crepe so the little ruffle vase is just too cute, but it's probably the "let freedom ring" that got me. And she did all this with Fiskars paper punches and a little creativity.  Hop over to Lisa's blog to learn more!
By the way, yesterday's shoot went extremely well. Just imagine: eight little models + bright colors + water & sun + a dash of sugar = the perfect summer afternoon. I plan to share the new collection invitation and thank you tomorrow with pictures and DIY details from the shoot coming soon.
As always, I hope you're inspired!