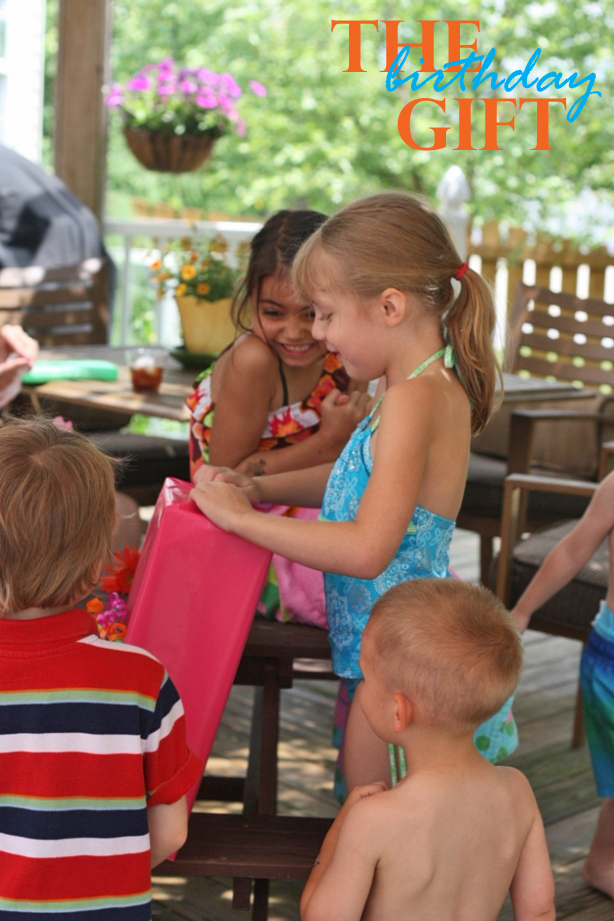 I mentioned on twitter and facebook last Friday that my boys were hosting a mini-luau playdate for their friends. That's right!  They worked on the decorations, "cleaned" the windows and put the cushions out on the deck. (They're only six and four so it was really sweet to see them care so much about the appearance of things before their little friends arrived.) I think everyone had a ton of fun. I know my two did! 
But what I didn't mention was that it was also their friend's birthday. My boys picked out the gift, a Disney's Rapunzel baby doll, and wrapped it all by themselves. She loved it! 
Now I'm off for a new collection photo shoot with Angie Arthur Photography. Have a wonderful Tuesday and as always, I hope you're inspired to do something fun today!