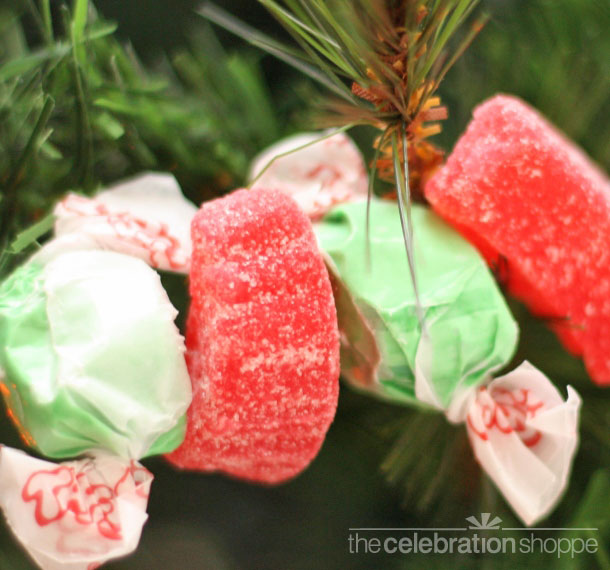 Not all garland has to be store-bought, and as a matter of fact it's likely more fun if it's not!
This week while we were whipping up a few placesetting and craft ideas, my six-year old son grew a little restless. Imagine that! So we set him up with this simple craft. And the best part, we just used leftover candy that we had around the office. The top garland is red cherry chews and green taffy. Using a large dull needle and clear fishing line (always in my craft bag!) thread each piece. I recommend cleaning your needle with a damp paper towel between each piece of candy and using short pieces of fishing line that you can tie together at the end so that you don't have to push the chewy candy down very far.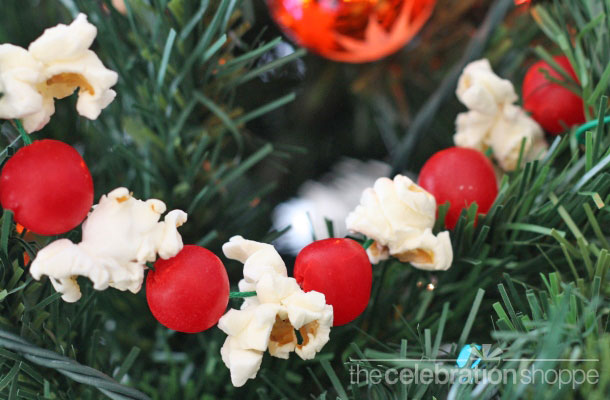 And for this second one, popcorn, chewy cherry sour balls and green cross-stitch thread. Admittedly there was much more eating than threading on the kids' part, but there were lots of giggles. My very favorite sound!
Happy weekend everyone and as always, I hope you're inspired!