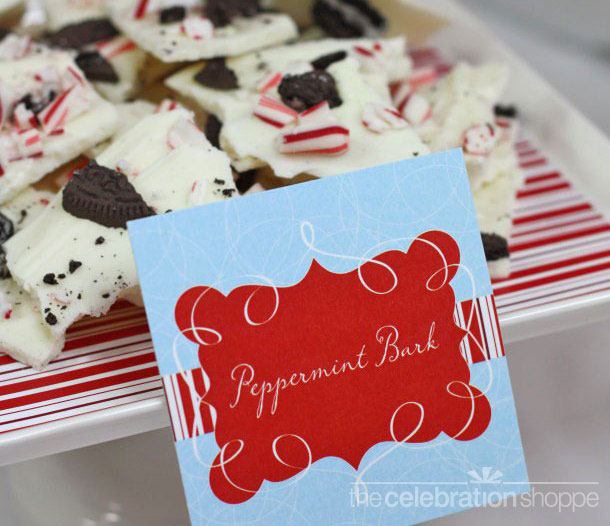 I've had several of you ask about the peppermint cookie bark that we made for the Mod Candy Cane collection photo shoot a few weeks ago so I thought I would share the recipe. It's super easy and oh so very yummy!
Ingredients
8-10 sandwich cookies (+ some for nibbling)
6 oz hard peppermint candies (approximately 32)
1.5 cups white chocolate chips
Directions
Place candy canes in a plastic bag and hammer into 1/4-inch chunks
Place cookies in a plastic bag and break into 1/4-inch chunks
Melt the chocolate in a double boiler
Combine candy cane chunks and cookies with chocolate, saving just a few.
Pour mixture onto a wax covered cookie sheet, add last few cookie and candy cane bits, pressing them gently into the chocolate, and place in the refrigerator for 45 minutes or until firm
This is the perfect recipe for a "sweet" Christmas gift. Stay tuned tomorrow for a few fun free embellishments to help you pretty up the packaging!