I often hang out in the craft room with my mom on the weekends. (Believe it or not, hers is even more elaborate than mine!) It's my way to relax and get the creative juices flowing. A few weekends ago while we were planning all of the Halloween crafts that I've recently posted about (DIY fabric Halloween masks, DIY fabric Halloween and/or birthday hat, DIY ruffle cake plate), we got the boys involved and whipped up these easy dish towel child aprons.    How cute would these be for a children's Christmas cookie decorating party or for a baking themed birthday party?
My mom just got some new fall designs for her fabric die cutting machine so she let the boys crank out the designs they wanted to use to embellish their aprons. But a template and a pair of scissors works great too!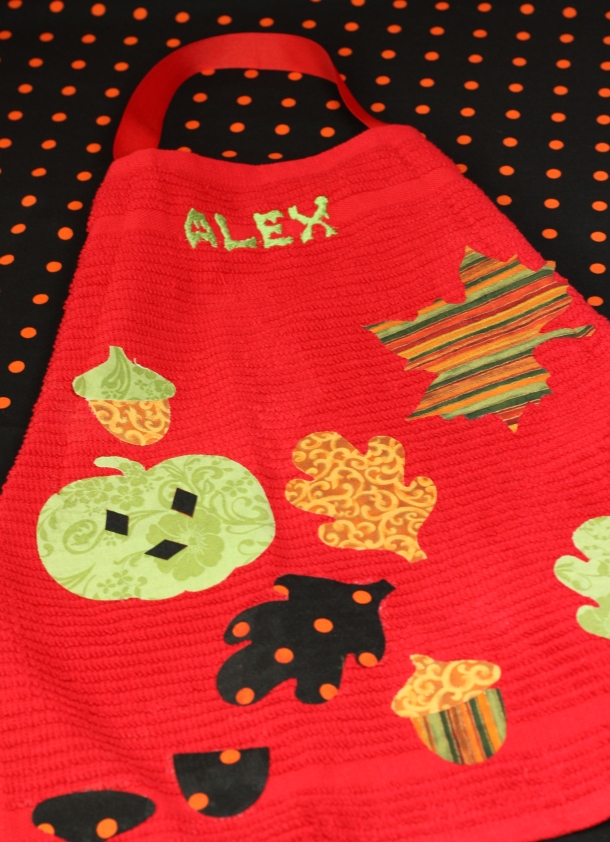 The boys chose pumpkins, leaves and acorns for a Halloween/fall theme.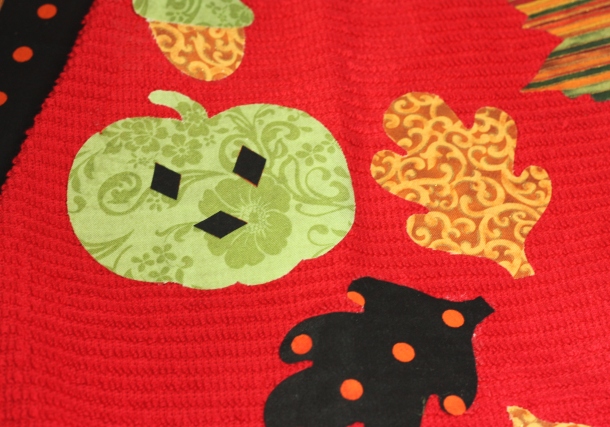 We attached Wonder Under (self-adhesive for fabric) to each design and let the boys place the die cuts anywhere they wanted… note the lack of symmetry… oh well, they were super happy. Once the designs were in place, we peeled off the backs and ironed them on.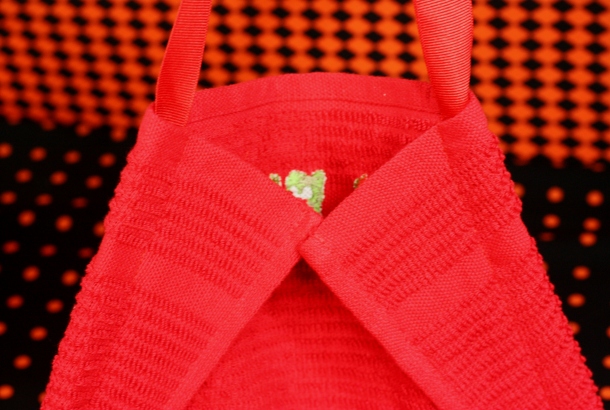 Next we selected our ribbon, a 3/4″ grograin, folded in each side of the towel and sewed a pocket for the ribbon. Then we inserted our ribbon, making sure it had enough room to lay flat and move up and down. I love this because the aprons are adjustable to height and make it super easy to get them on and off!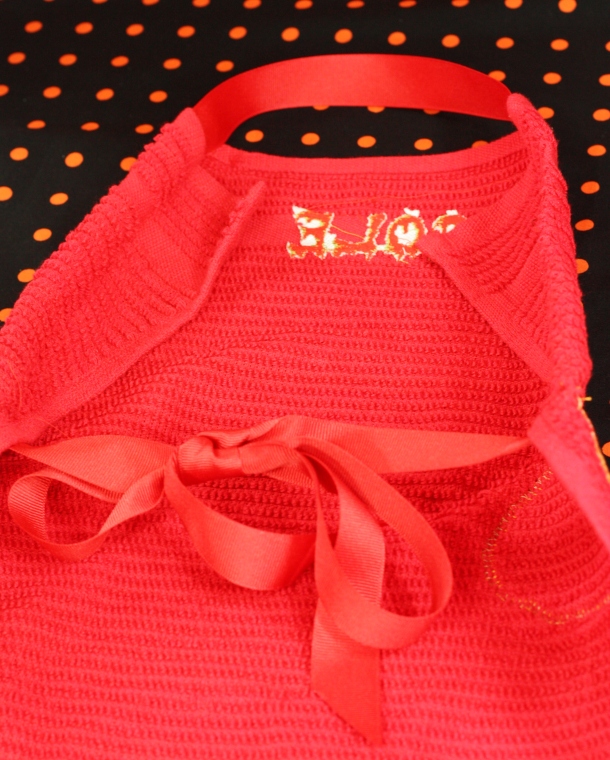 Here's how the back looked when finished! Oh, and of course my mom had to monogram their names on with a dripping Halloween font!
As always, I hope you're inspired to craft, bake, create and celebrate!
INSTAGRAM | FACEBOOK | PINTEREST | GOOGLE+ | TWITTER | YOUTUBE | BLOGLOVIN