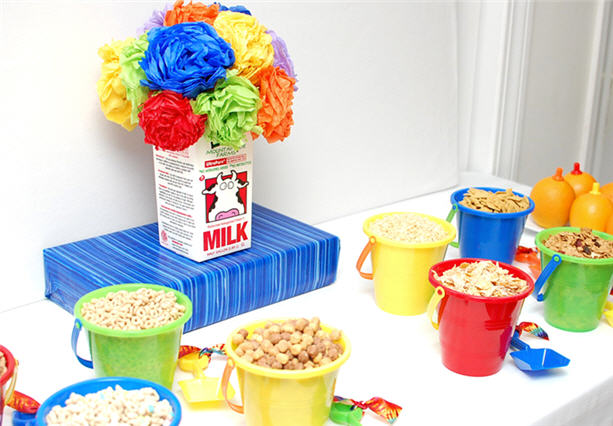 I love this idea from Kristy of The Purple Pug blog. It would be perfect for a fun and easy back to school breakfast party, especially for little ones like mine who are excited and apprehensive at the same time. If I wasn't completely out of time, I would host one for my boys and all their little classmates just to help warm the waters. I could also see this being perfect for a slumber party. Since its difficult to determine when guests would wake up after giggling all night, you could put together a cereal buffet table and just let them help themselves as they rolled out of bed!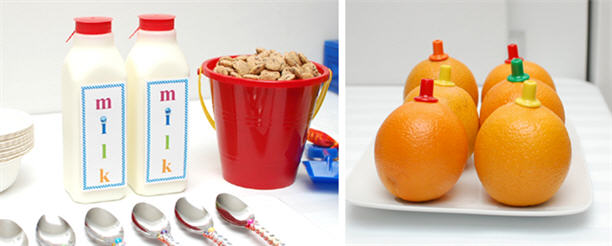 How fun are these real orange juice sippers?!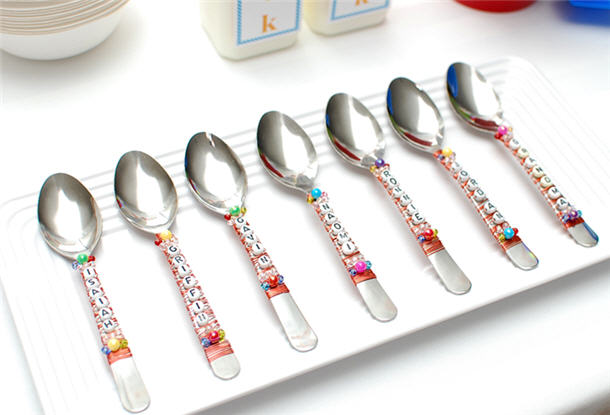 And I'm just loving the personalized beaded spoons for each child. Very smart favor idea! Make sure you hop over to Kristy's blog to see all the details!