We had four little monster's for this year's Halloween photo shoot: a witch, a Frankenstein (or better yet, Frankette), a vampire and a mummy. This morning I'm going to share our adorable mummy and how his DIY costume came together.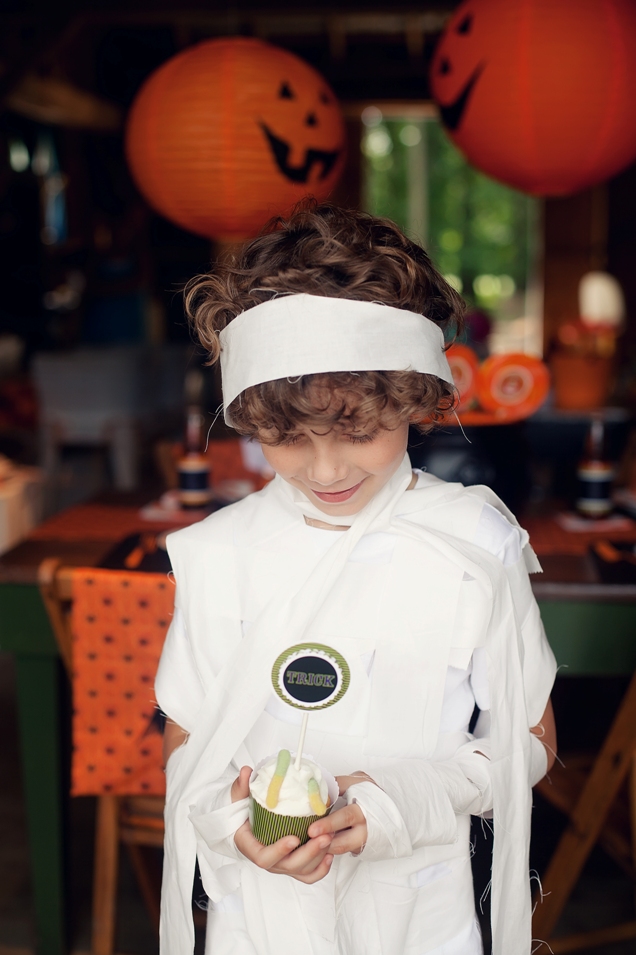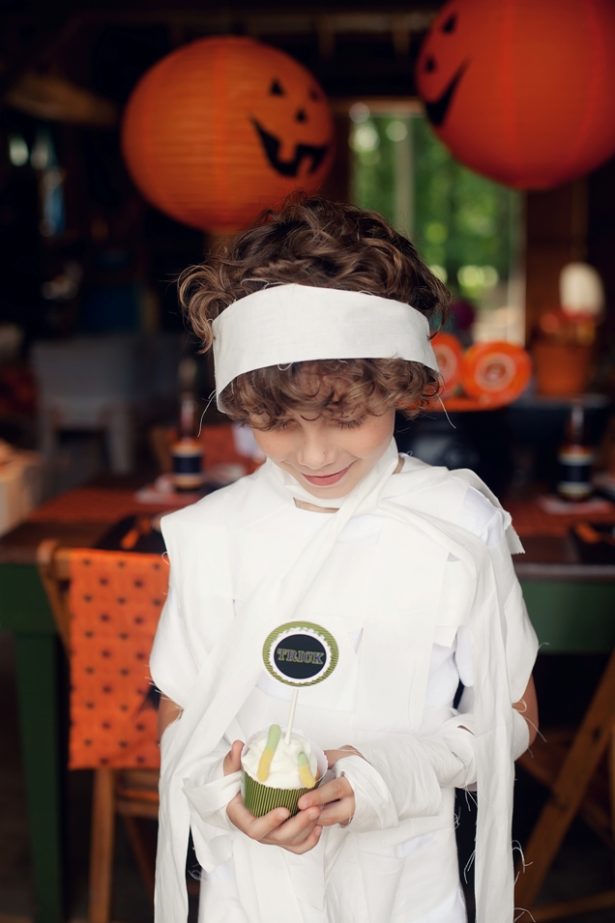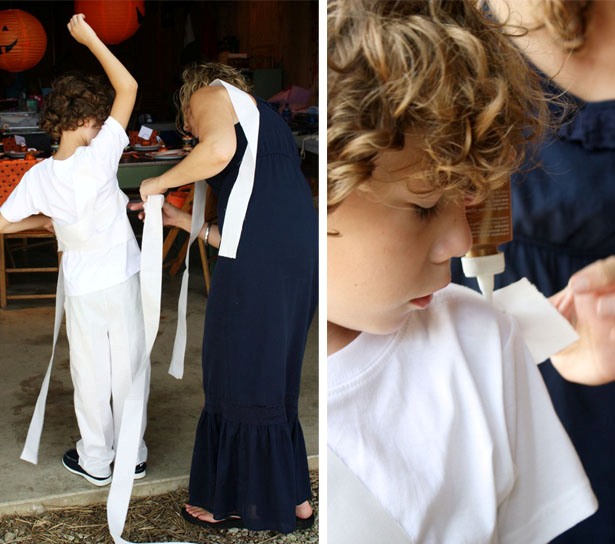 You'll need: white t-shirt, white pajama pants (if you can't find them, Sew Jewell on Etsy will make them for you. Just convo her), strips of white fabric (cheap, thin fabric works best to give it a gauze look) cut 2″ in width and about 4′ in length, Tacky Glue.
Start at the waist and wrap upwards.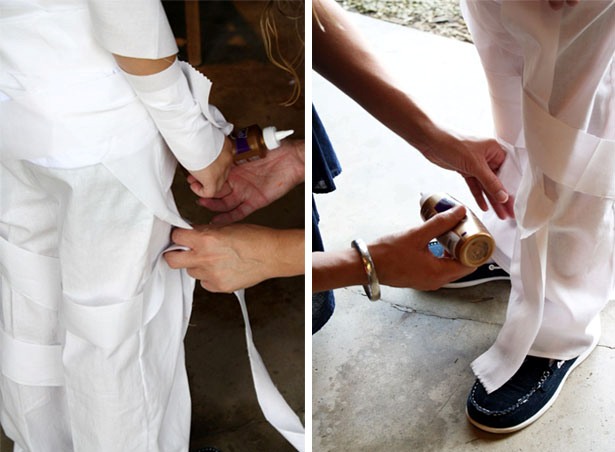 Then finish at the feet. Tacking the strips all along with Tacky Glue. The stuff works wonders and washes out so you can do it again later. I picked up both the fabric and Tacky Glue at JoAnn Fabric and Craft Stores.
Come on and see our entire Halloween collection and DIY ideas!   Also be sure to check out our other Halloween DIY costume posts:   DIY Headless Horseman Costume, DIY Werewolf and Werewolf Hunter Costumes.
As always, I hope you're inspired to craft, bake, create and celebrate!
INSTAGRAM | FACEBOOK | PINTEREST | GOOGLE+ | TWITTER | YOUTUBE | BLOGLOVIN
Top image by Angie Arthur Photography, DIY images by The Celebration Shoppe.