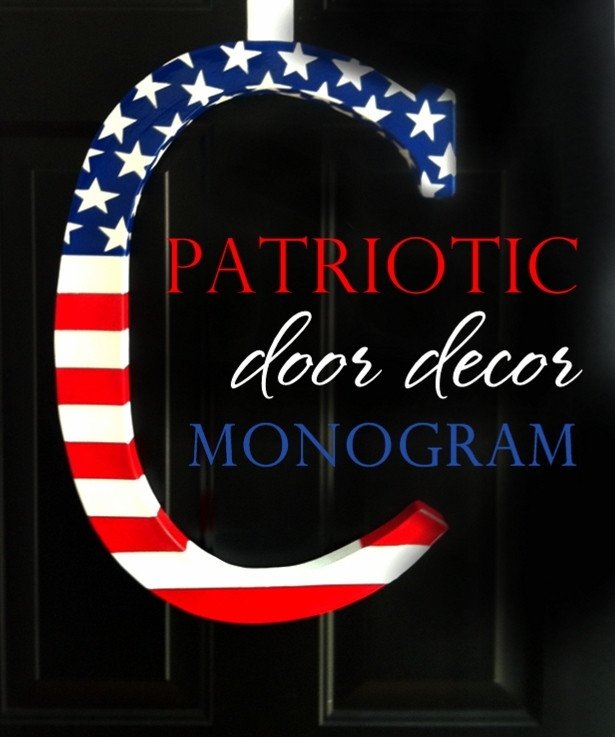 Summer is heating up and the Fourth of July is just around the corner. So my girlfriend Becky, creative mom and fabulous art teacher (and non-blogger), created this simple DIY door decor monogram and is letting us share her creativity with our readers. 
Becky describes how she created this flag-inspired craft:
With a large paper mache' C from a craft store, I spray painted the whole thing white. I then taped it off with painter's tape for the red stripes, and spray painted it again with a high gloss red paint, then removed the tape. The stars were cut individually out of painter's tape and placed on the C. I then spray painted once more in blue. A bit of touch up with craft paint and TA DA!! I love anything monogram, and plan to add to my collection for every holiday!
As always, we hope you're inspired to craft, bake and create!
Join The Celebration Shoppe on facebook, sign-up for the daily ideas to come right to your inbox (a box in the right-side navigation bar), follow us on twitter, pinterest and on instagram at @thecelebrationshoppe