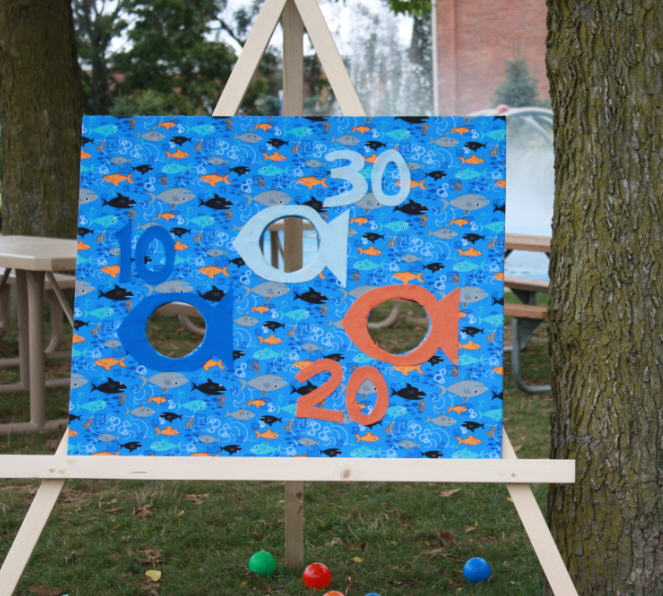 And last but not least for our deep blue sea bash, we made a toss game to match our party theme. The great thing about this is you could change the shapes and fabric to match any kind of party theme. Here's what you'll need:
2 yards of coordinating fabric
3 pre-cut squares of coordinating felt
plywood (or foam board if you don't have a saw handy)
fabric glue
staple gun
And here are the super simple steps:
Have the hardware store cut your board to size (3′ x 4′) and have someone handy with a saw to cut your circular holes.
Cover the board with fabric using a staple gun.
Next find the center of each hole, cut a small slit and then cut strips folding the fabric back to cover the hole sides and stapling them in place.
Cut out a fish template from the felt and then a circle in the center, the same size as the hole in the board. Apply the fish with fabric glue.
Finally cut out numbers for each hole and apply those with fabric glue.
We placed ours on an easel that my hubby whipped up, but you could lean it against a tree or make small wooden feet for yours. As for what to throw, use either balls or beanbags and hand out prizes for all those who play! Happy crafting.