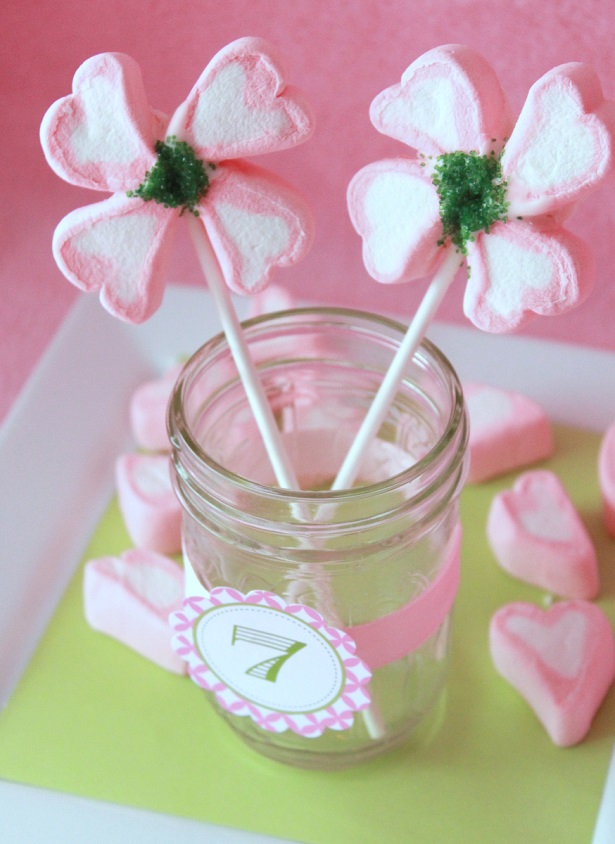 Deanna from Mirabelle Creations here, excited to share a simple St. Patrick's Day treat you can make with leftover Valentine's Day marshmallows. I had a bag of leftover heart shaped marshmallows from Valentine's Day that I knew wouldn't last all the way until next year. Instead, I made these sweet pink and green four-leaf clovers marshmallow pops.
They couldn't be easier to make for an after-school snack or St. Patrick's Day party. So, don't throw away those heart shaped marshmallows, yet! And if you didn't buy any heart shaped marshmallows, you still might be in luck! Stop by your local dollar store or grocery store to see if they have the marshmallows in the clearance aisle.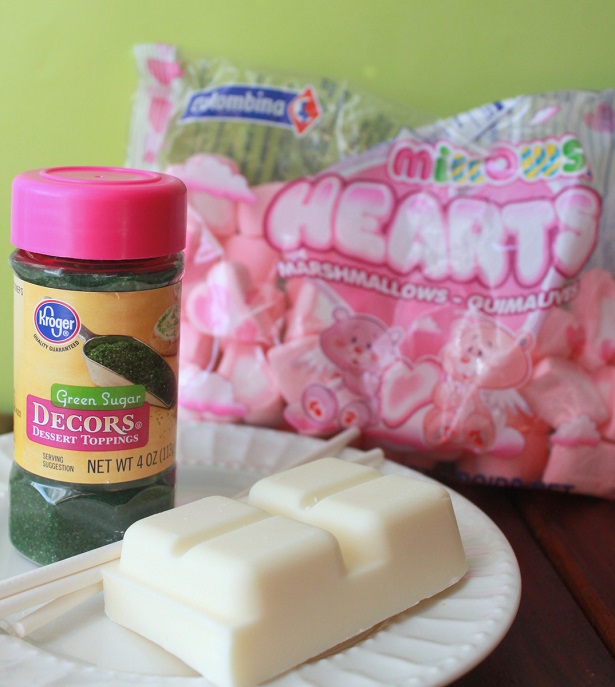 Items needed to make these St. Patrick Day treats:
Heart Shaped Marshmallows (I bought mine at the Dollar Store, but have also seen plain white heart marshmallows at the grocery)
½ cup White Chocolate
Lollipop Sticks
Green Sprinkles (optional)
Easy instructions:
Fully melt chocolate in microwave, using 30 second intervals.
Dip pointed tips of four heart marshmallows in chocolate.  Lay hearts on parchment paper, pushing ends together to make a clover shape.
Dip end of lollipop stick in white chocolate.  Push stick into chocolate center of the four marshmallows.
Sprinkle center of marshmallows with green sprinkles.
After chocolate has completely dried, lift clover pop off of parchment paper.  Trim off any excess chocolate on the back of pop, if desired.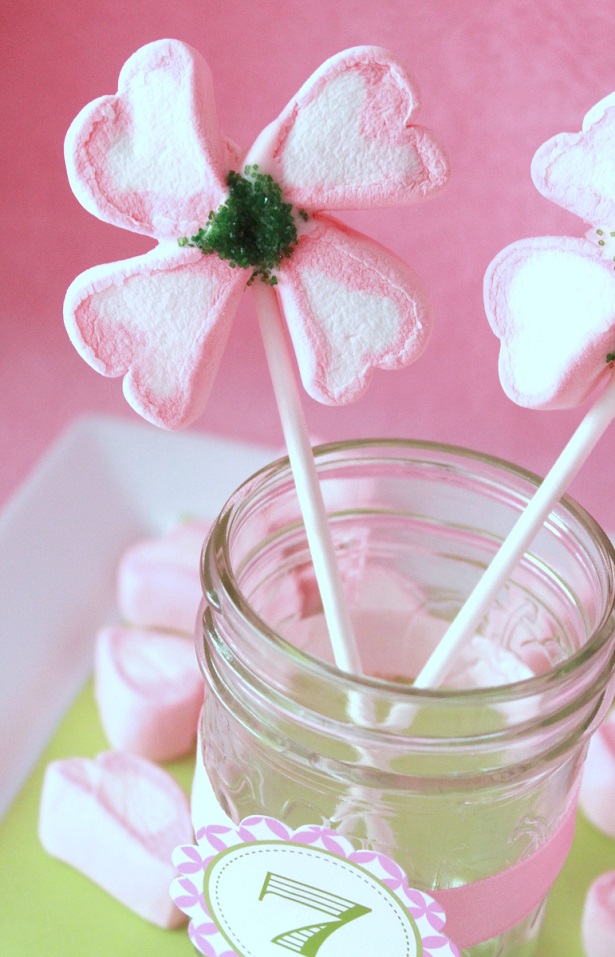 And if you are hosting a St. Patrick's Day party this year, hop over and check out my Preppy St. Patrick's Day printable party supplies! As always, we hope you're inspired to craft, bake, create and celebrate!
Join The Celebration Shoppe on facebook, sign-up for the daily ideas to come right to your inbox (never miss an idea, giveaway or free printable!), follow us on twitter, pinterest and on instagram at @thecelebrationshoppe. And don't forget to shop our birthday, baby shower and holiday party supplies!