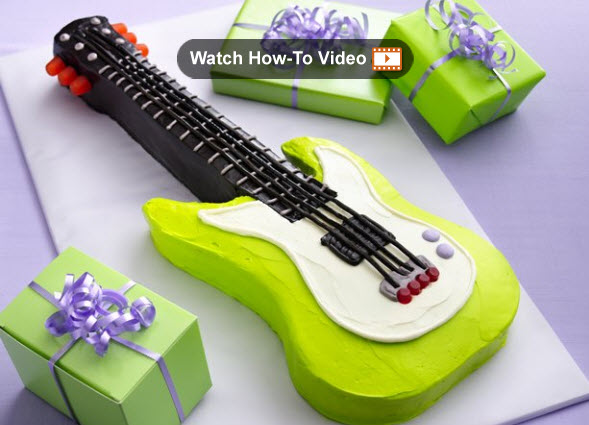 My rock star birthday party theme continues to be very popular so I went in search of a electric guitar birthday cake template to share with all of you. This lime green creation is a Betty Crocker cake! They not only have a cake template, but a how-to video! Woo Hoo!
You can find my rock star birthday party supplies in shoppe.
As always, I hope you're inspired to craft, bake, create and celebrate!