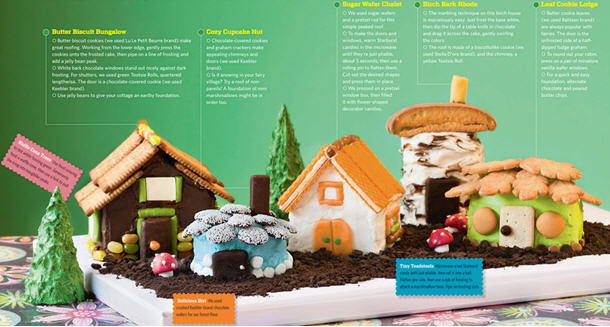 It's almost as if Family Fun magazine knew what was on my mind this week. These are shots from the March issue. How adorable is this cake idea!? And it goes perfectly with our new woodland fairy birthday collection, which by the way you'll see lots of pics of tomorrow.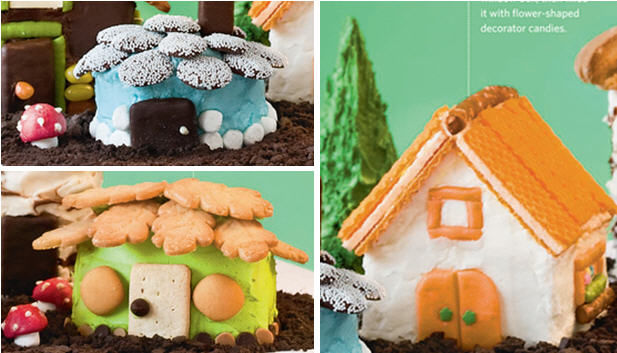 Here are some close ups of the little cake houses. I'm loving the toadstool idea. I use Starburst for all kinds of baking ideas (i.e., my crashing witch cupcake boots), but I hadn't thought of this one yet: red Starburst candy and marshmallows. Heat them up a bit and you can mold them into anything. Plus, since they come in so many colors, you don't have to worry with food coloring.
Not only is this idea fun for the party, I know my kids would have a blast creating the scene. I can imagine it might be a little messy, but it would be quickly forgotten when I saw the smiles. Love it!
Get all the details, resources and recipes on Family Fun. Oh, and this isn't all. They have more fairy birthday party ideas that I'll share late this week or early next so if you don't subscribe make sure and stop back in (and then go subscribe)!