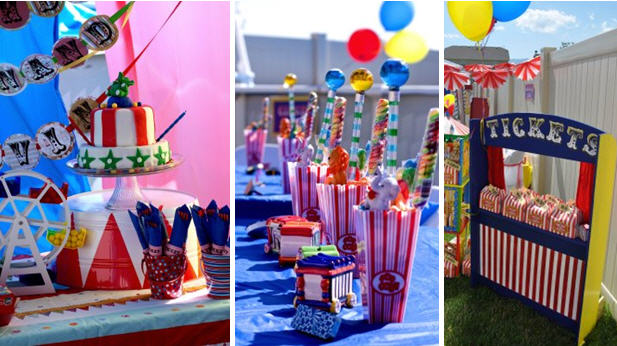 I'm considering a few new birthday party collection themes and one I've thought about is a bright and bold circus with roaring lions and games galore. As usual I took to the web to see what I could find. I quickly ran across two very familiar party blogs with super fun inspiration.
The first set of images, above, is from Kara's Party Ideas and it is an actual party that she hosted for her two little guys this past summer. You have to jump over there to see all the details. I admit it is amazing; she must have spent months planning.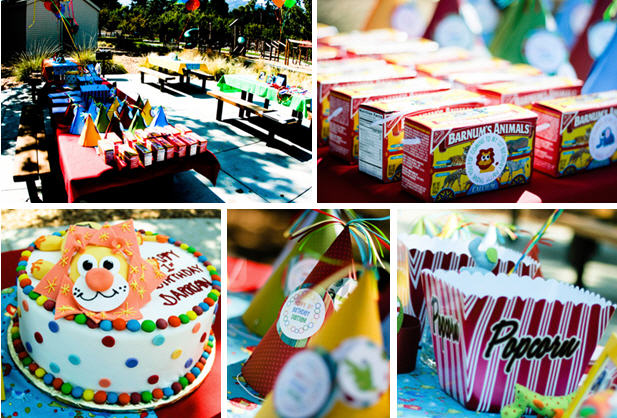 And these are from mom Michelle Thornton (via the Hostess Blog). I love the color and yet the simplicity. The party was held in a park so the level of detail that Kara went to wasn't possible (set-up and control would be a nightmare away from your own backyard), but this mom still thought of everything. Make sure and check out the original post for more images, ideas and resources.