This party idea is sponsored by Cooked Perfect.
Parties for the big game are a few short weeks away and it's time to start planning. We all love the game and, in my case, the commercials, but the food is what makes a great football party!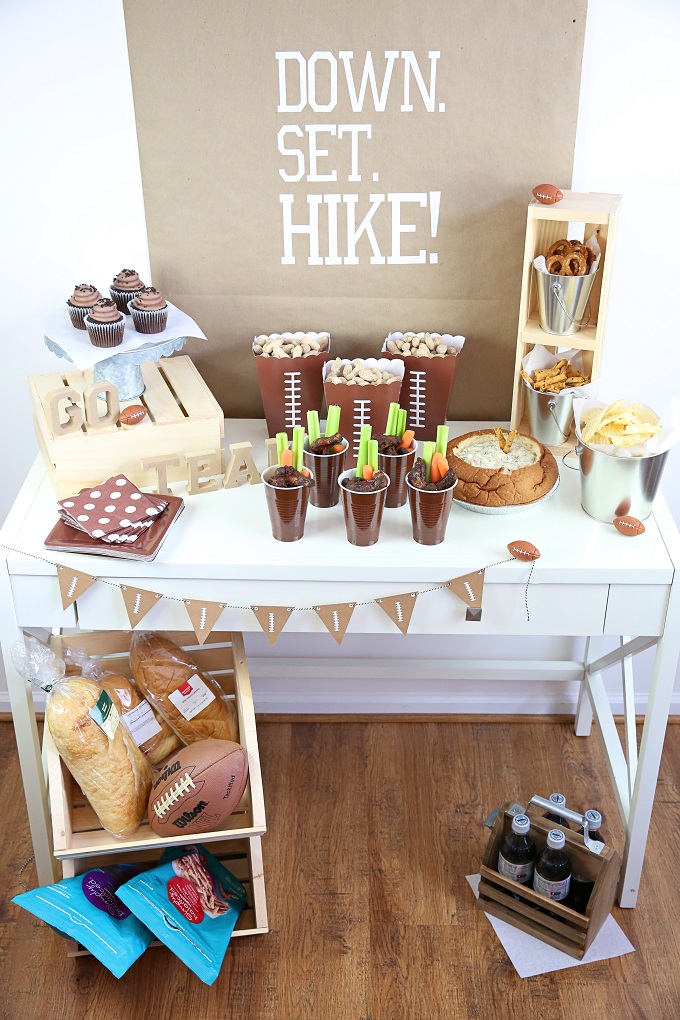 Start your big game party planning with your menu. Once you know what you want to serve, the table and decorations will be a cinch to decide on. This year my football table's main attraction will be Cooked Perfect Fire Grilled Wings!
I'm so thrilled I found them. Not only are the Fire Grilled Wings fully cooked, they're easy to prepare. I pulled out my air fryer and they were steaming juicy in minutes. There's no breading and they drip with flavor, so much so that you won't even want dipping sauce. And if you prefer a little variety, Cooked Perfect offers a variety of unique flavors including Bourbon BBQ Thighs, Wings and Chicken Chunks, Lemon Herb Tenders, Buffalo Ranch Style, Szechuan, and more!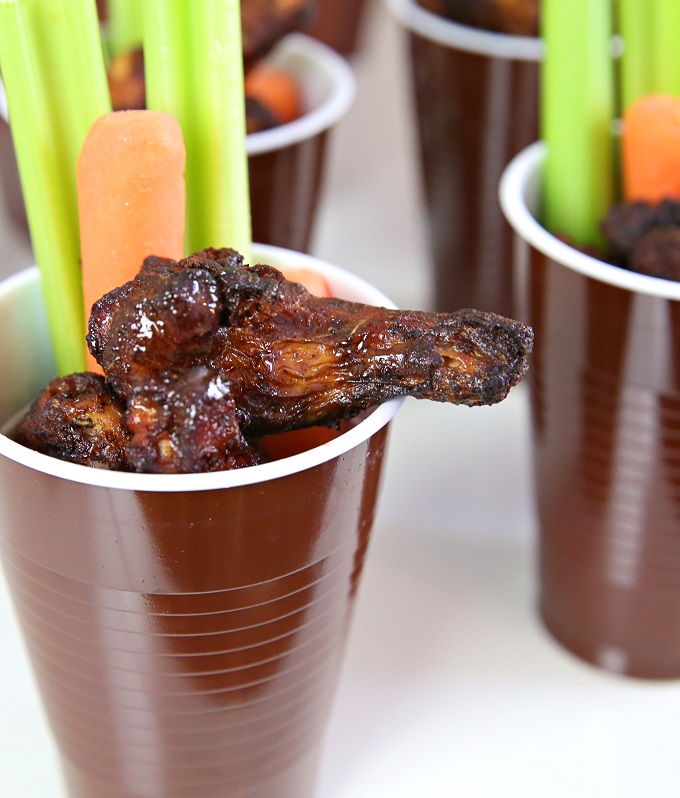 I paired these juicy wings with veggies and nestled them in cups that are easy for guests to grab and go. If your football parties are anything like mine, there's lots of laughing, mingling and munching. Placing the wings in appetizer portions just makes it easy for guests to snack.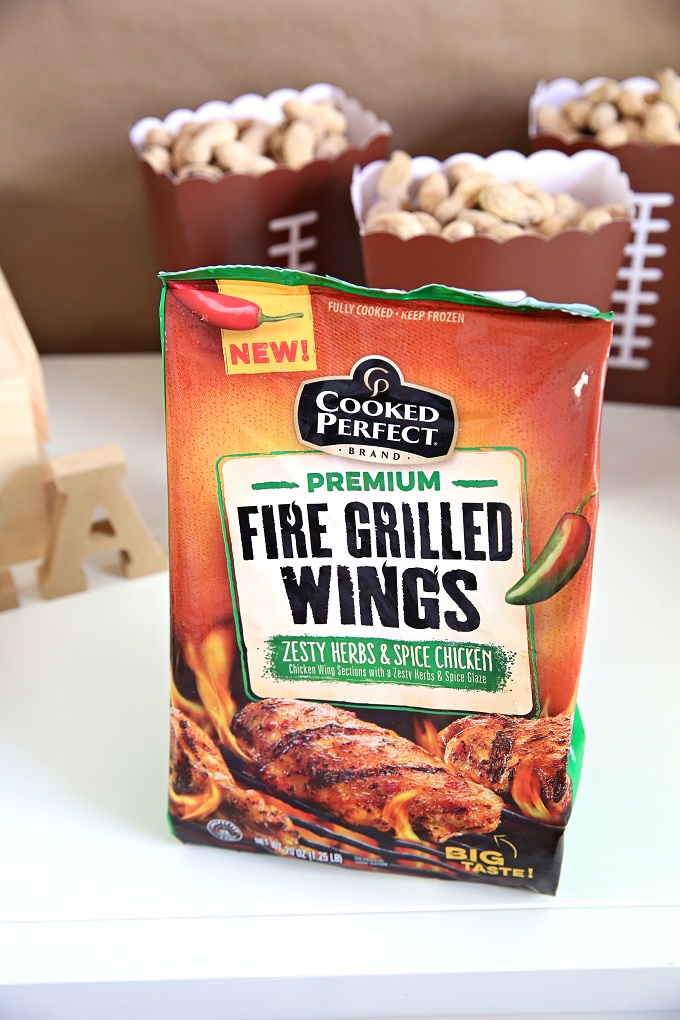 In addition to serving Fire Grilled Wings, my table will have a host of other appetizers: spinach and artichoke dip, large pretzels, rolled tortillas, roasted peanuts in the shell, wavy chips, double chocolate cupcakes and more.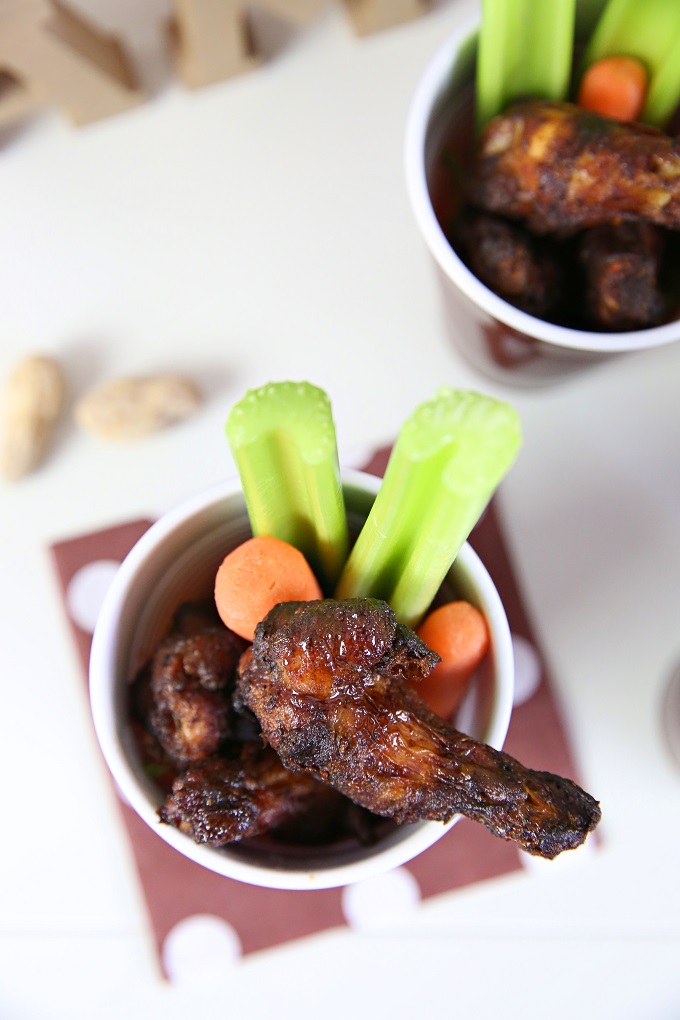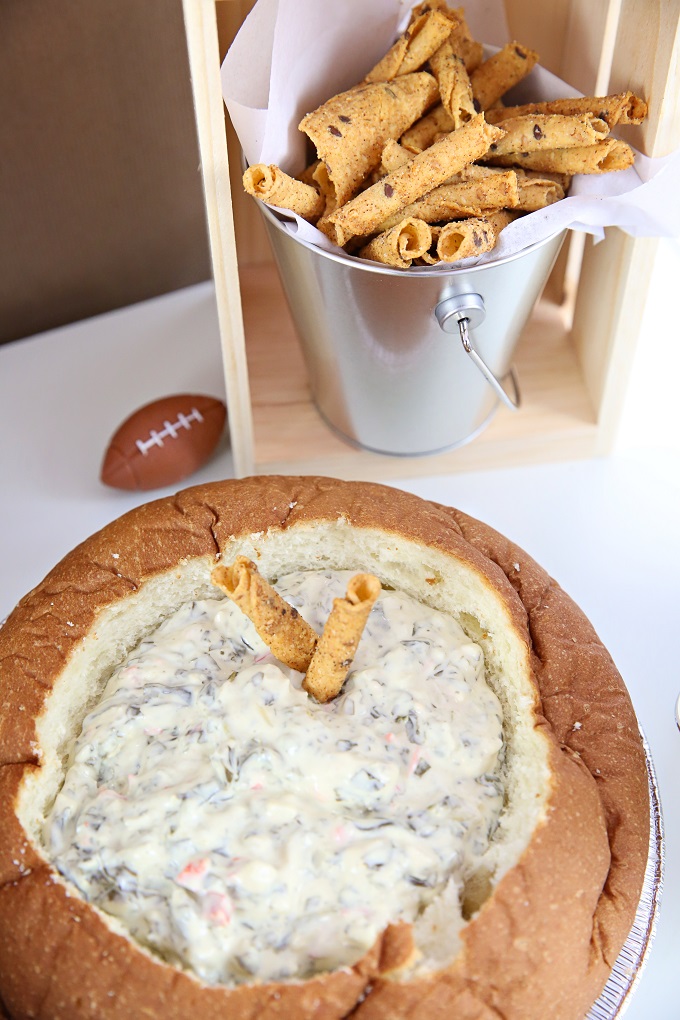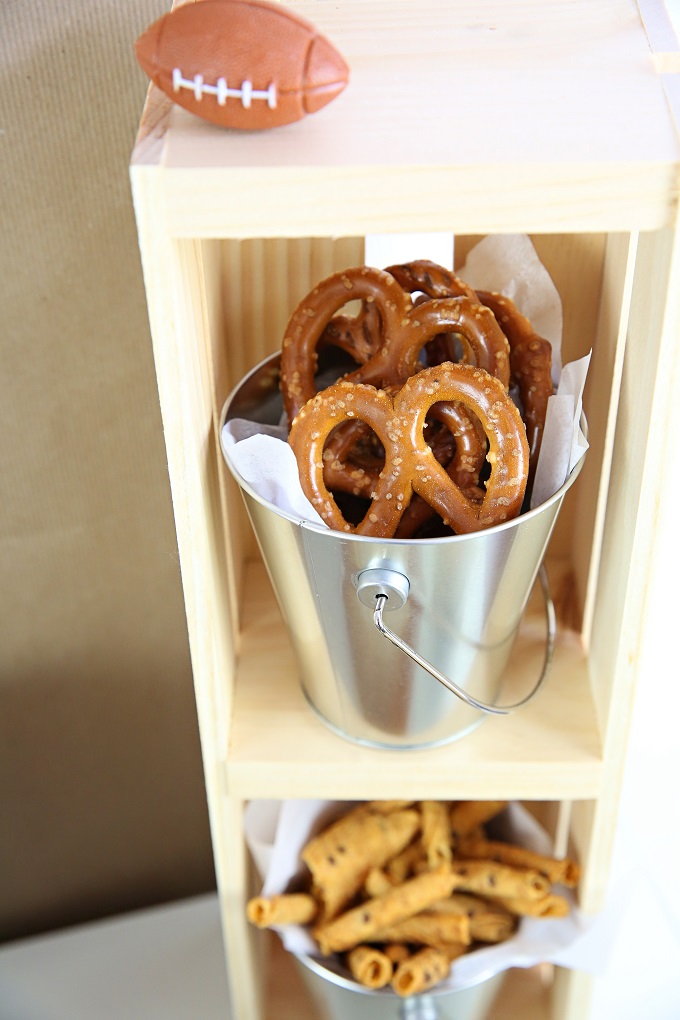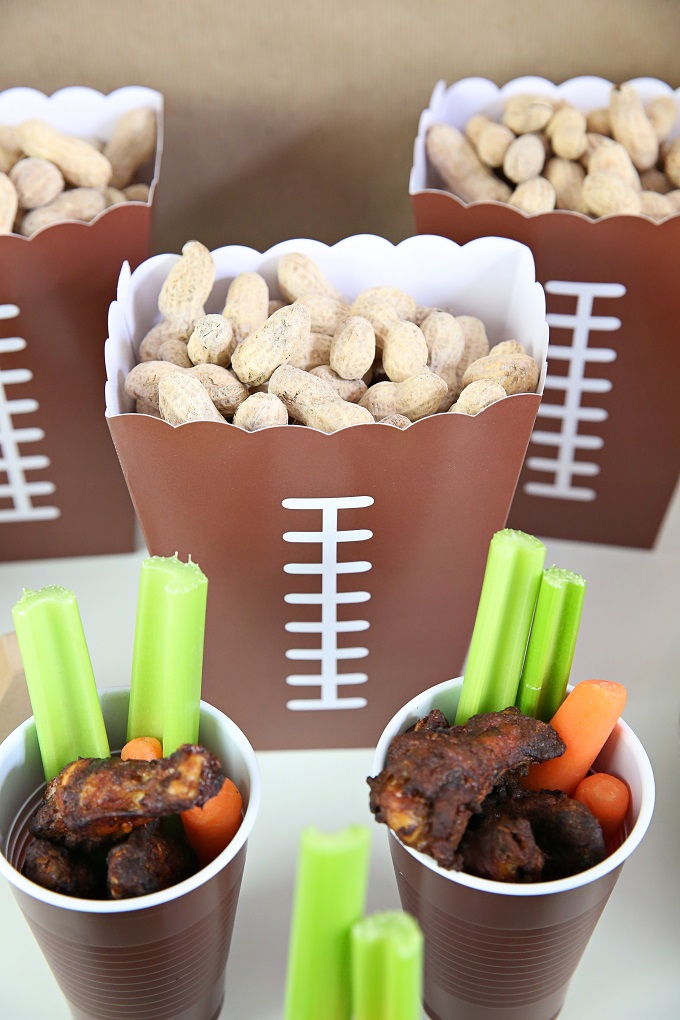 With all the food decided on, the next thing on your to do list is to display your snacks in a fun and creative way. I made a few quick crafts and my favorite is the DOWN. SET. HIKE! backdrop.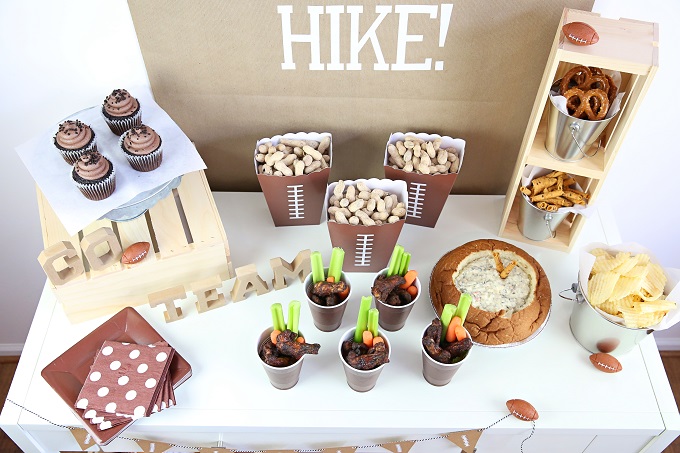 This football party backdrop is as easy as kraft paper, a ruler and white vinyl. If you have a die cutting machine, you can use my design to make this fun party backdrop in just minutes. It's also possible with a stencil, pencil and scissors. A bit more time is involved, but your guests will be impressed.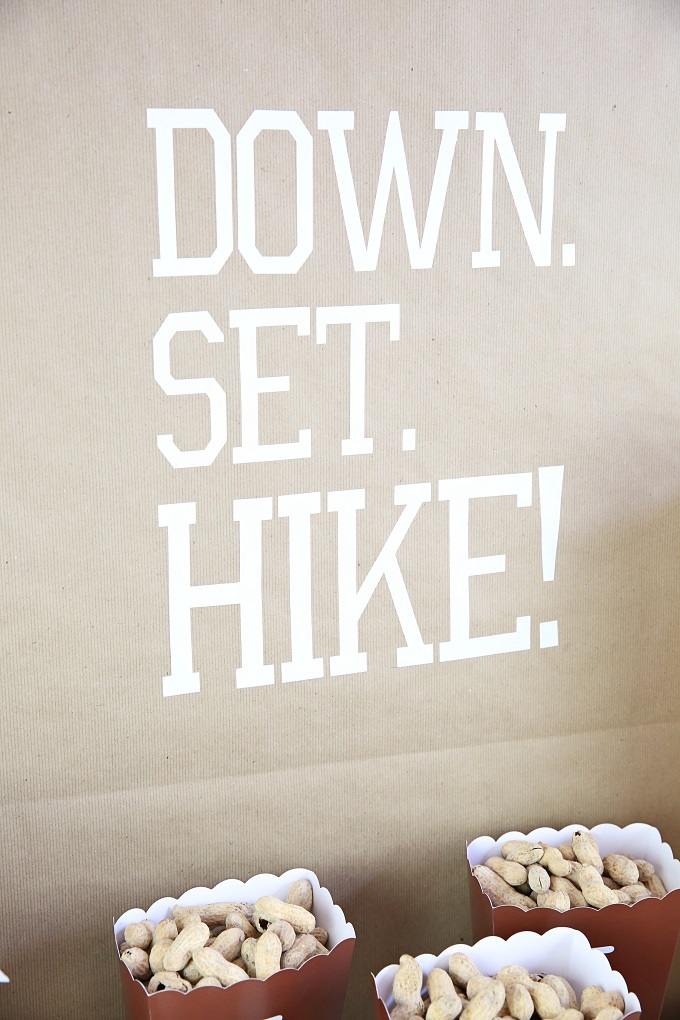 Hop over to Cooked Perfect for all the other Fire Grilled Chicken flavors, recipes and where you can purchase this amazingly tender and juicy fully cooked chicken! Find Cooked Perfect on Facebook and Pinterest too!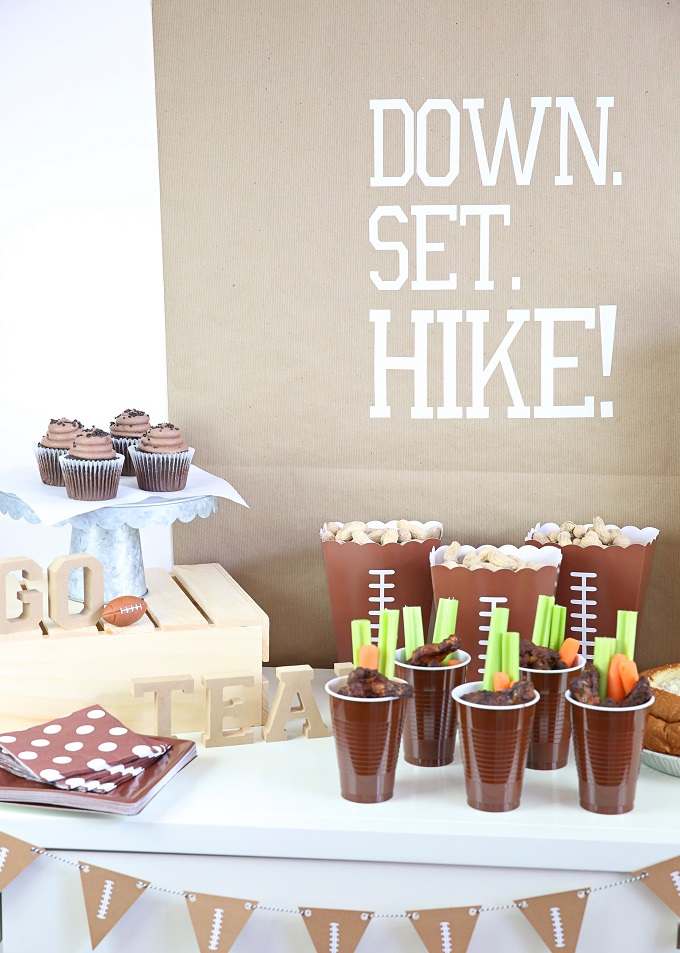 Want more football tailgate ideas? Make sure you try my Ice Cream Football Sandwiches, Football Goalpost Cupcake Toppers, and Game Time Party with Bourbon BBQ Chicken Thighs!
As always, I hope you're inspired to craft, bake, create and celebrate!
This big game party idea is sponsored by Cooked Perfect. Thank you for supporting my wonderful sponsors. They make it possible for me to keep the ideas coming! All content, ideas, photography and opinions are that of my own and I'd have it no other way!

Big Game Party – Down Set Hike with Fire Grilled Wings seen first on The Celebration Shoppe.