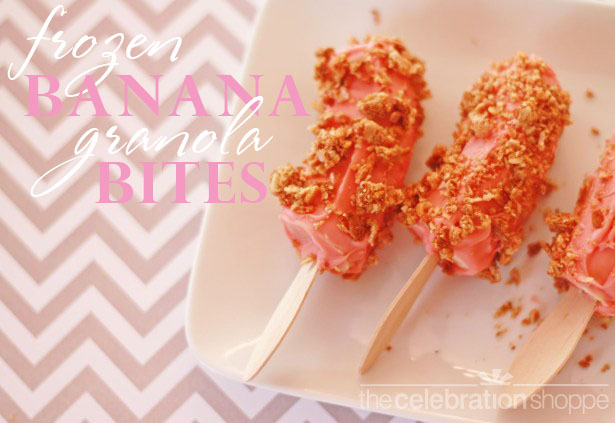 Have you ever had those chocolate dipped frozen bananas at an amusement park?! If not, let me just tell you that they are fab-u-lous!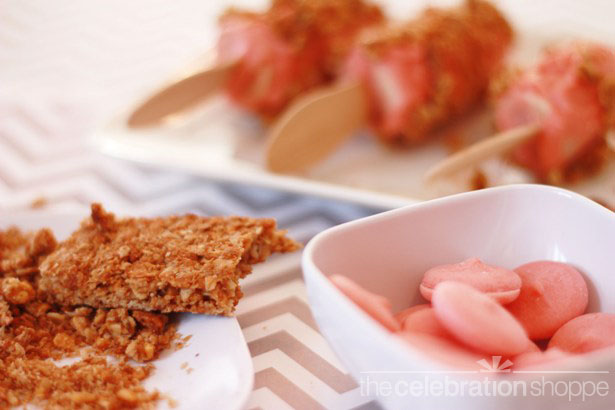 Well, this is a twist on that traditional frozen treat.
Here's what you'll need: pink melting chocolate (all kinds of colors are available at your local craft store, I picked these up at JoAnn Fabric & Craft Stores), granola, bananas and wooden sticks (I also picked these up at JoAnns in the wood working section).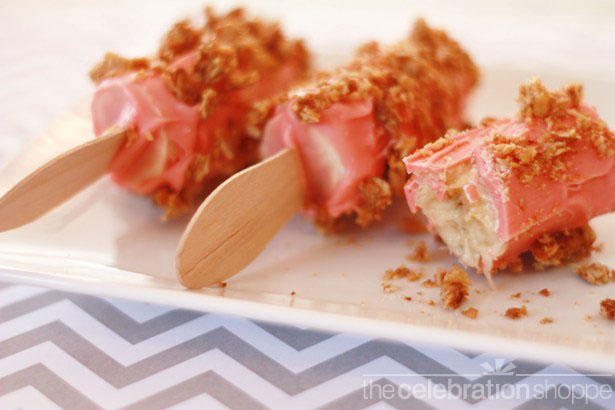 And here's what you do: Cut your bananas, freeze them for at least 2-3 hours, melt your chocolate in either a double boiler or in the microwave (in 8 second intervals until smooth), dip and/or spoon cover the frozen bananas, roll in granola and refreeze for another hour.
These went over big in my house. I hope you like them too! As always, I hope you're inspired to craft, bake and create!
Join me on facebook, sign-up for my daily feedburner e-mail (box in the right navigation), follow me on twitter and pinterest.