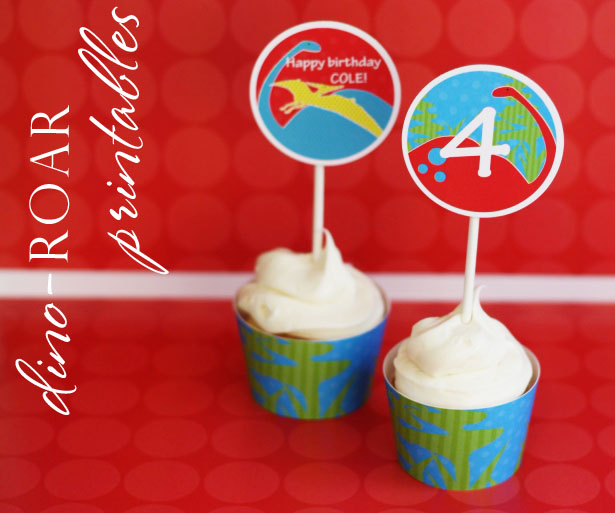 My son's dino-ROAR dinosaur birthday party was a year-and-a-half ago and continues to be a customer favorite (see full collection, can also purchase individual items a la carte), so I decided to create a few more printable items and give you the ability to personalize some that already exist! Starting Monday you can purchase personalized dinosaur cupcake toppers (I mean brachiosaurus cupcakes are just too cute!),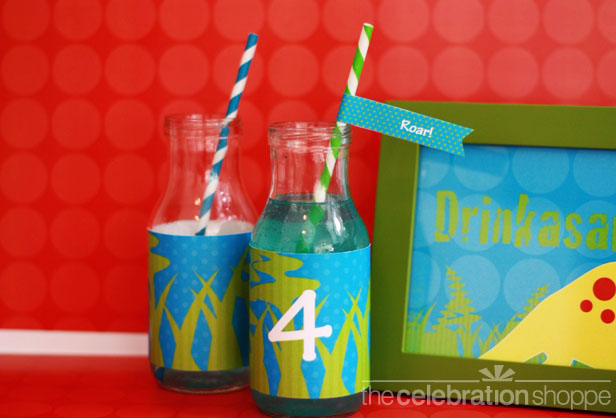 personalized dinosaur beverage wrappers, cello toppers, and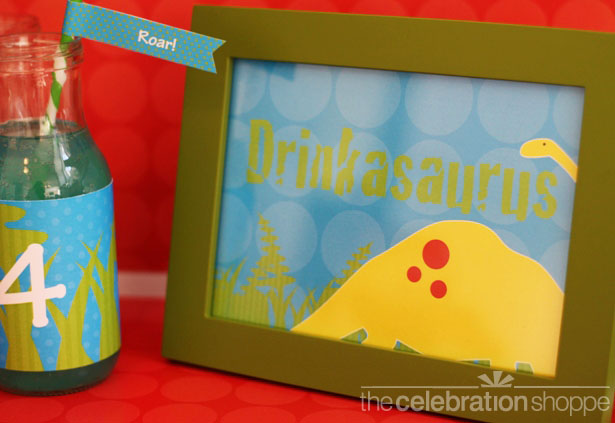 this fun dinosaur "Drinkasaurus" party mats! A perfect complement for my carnivore, herbivore and sweetivore mats. (These still make me smile.)
There are many more personalized printables to come! If there is a collection you're interested in and you don't see personalization yet, just shoot us an e-mail at [email protected] and we may be able to speed up the process.
As always, I hope you're inspired to craft, bake and create!
Join The Celebration Shoppe on facebook, sign-up for the daily ideas to come right to your inbox (never miss an idea, giveaway or free printable!), follow us on twitter, pinterest and on instagram at @thecelebrationshoppe.