This simple DIY wrapping paper idea is perfect for the kids!  It's fun and maybe a little bit messy (which really just equals more fun, right!), but beautiful when finished and perfect to wrap a Mother's Day gift!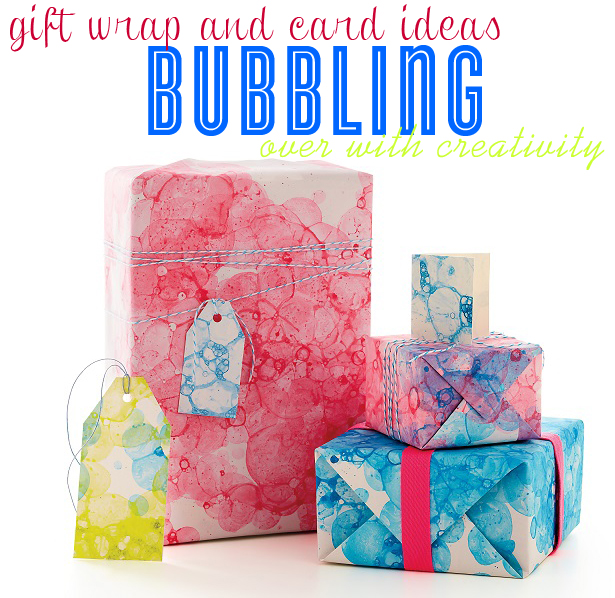 When the Martha Stewart team asked if anything in this month's issue inspired me, and would I be interested in sharing the idea with all of you, this super clever gift wrap paper idea was first on my list.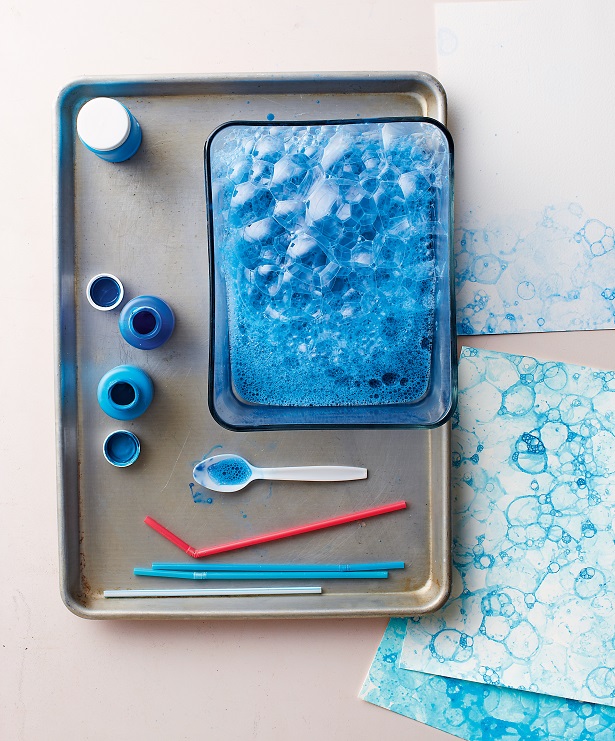 I mean, finally, a project that gives your kids permission to blow bubbles at the table! Just grab some white butcher paper, build up a froth of paint and water in a baking dish, then gently place the paper on top to create a print.
It's that easy! Hop over to Martha Stewart for all the how to details and supply list to make your own bubble gift wrap. And pick up this month's Martha Stewart Living issue for tons of inspiration and ideas for your home and next celebration!
For more DIY Mother's Day gift ideas check out this beautiful DIY Spring Art Project, my Monogram Flower Pots, and 5 Easy Kid Mother's Day Crafts!
Copyright © 2013, Martha Stewart Living Omnimedia, Inc. Originally published in the May issue of Martha Stewart Living.
As always, I hope you're inspired to craft, bake, create and celebrate!
INSTAGRAM | FACEBOOK | PINTEREST | GOOGLE+ | TWITTER | YOUTUBE | BLOGLOVIN