Want to learn how to make a DIY cake topper that is perfect for a circus party? It's a super easy way to decorate a cake in just minutes!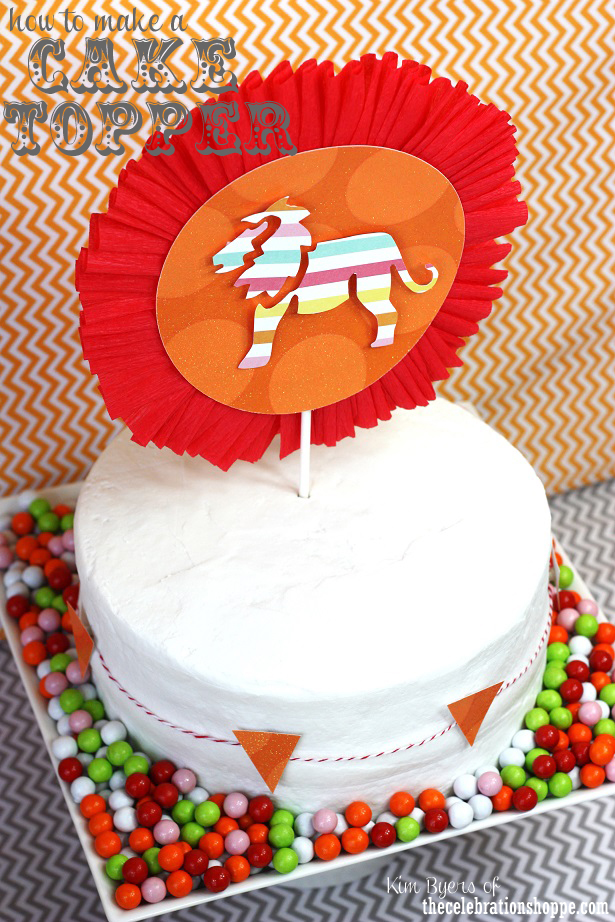 As I shared in my behind the scenes with JoAnn post last week, I'm working with JoAnn Fabric and Craft Stores as their craft influencer for the month of May!
JoAnn and the Craft and Hobby Association are on a mission to help us cre8time! I don't know about you, but crafting and creating relaxes me. And before you think it, nope. Not everything in my craft room turns out right the first time. As a matter of fact, sometimes half the fun for me is making a mess and learning how I could have done something better!
As part of the cre8time initiative, JoAnn has started the Creativity Made Simple project, sharing fun and easy ideas that we can make in 1-2-3! 
For my first Creativity Made Simple idea, I'm sharing how to make a cake topper! Watch the how to video and hop over to JoAnn for a complete list of craft supplies.
And I'd love for you to subscribe to my You Tube video channel and JoAnn Fabric and Craft Store's channel too!
For more Circus Party ideas:
As always, I hope you're inspired to craft, bake, create and celebrate!