Want a little inexpensive summer fun for the kiddos?! For the Summer Issue of All You magazine I contributed an article sharing How To Make Sidewalk Chalk Paint.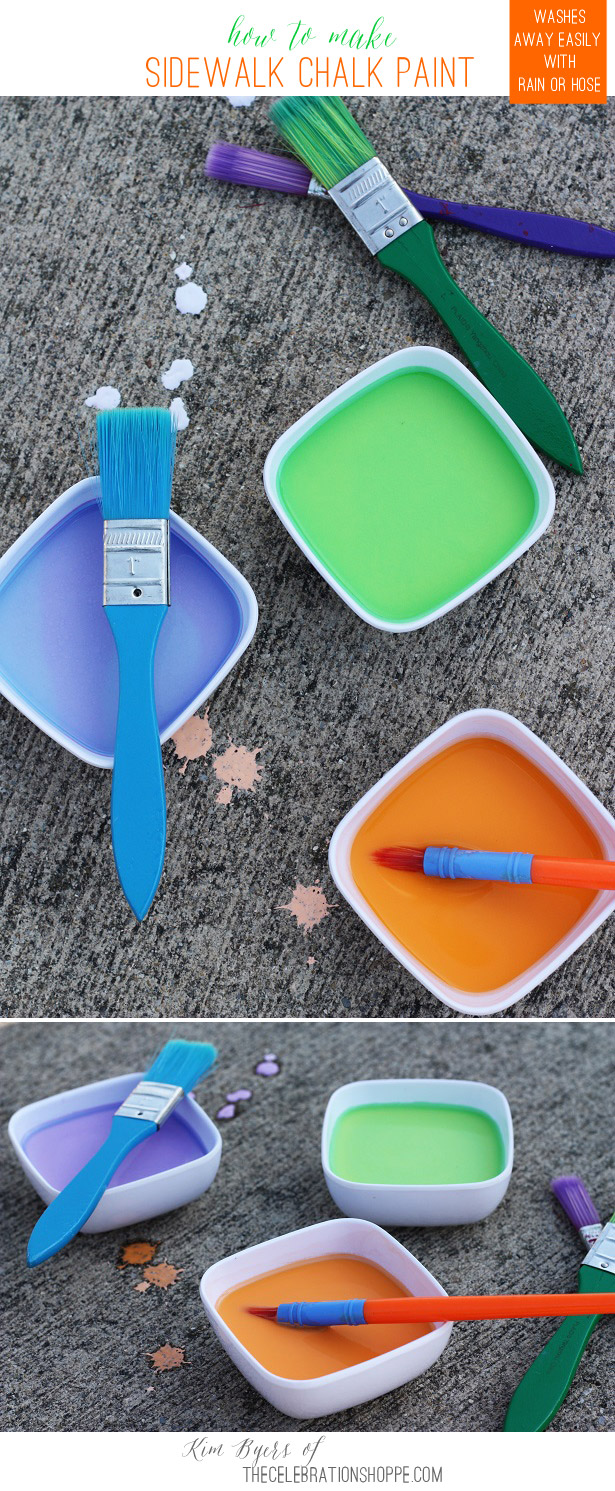 It's super easy to whip up and cleans up easily with rain or the hose!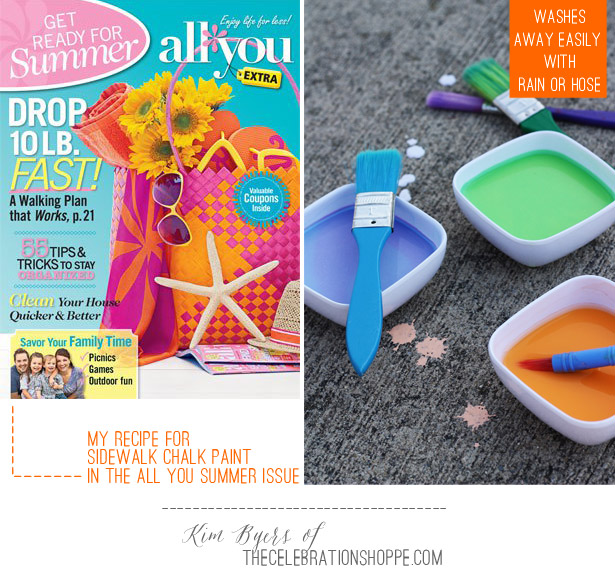 The recipe is a 1 to 1 ratio, but for simplicity we'll use 1 cup. You'll need:
1 cup cornstarch
1 cup water
food coloring (pastels are achieved with a drop or two, primary colors will need 5 or 6 drops)
plastic bowls or cups
paint brushes
Mix cornstarch and water together until smooth. Divide and add food coloring until you reach your desired colors.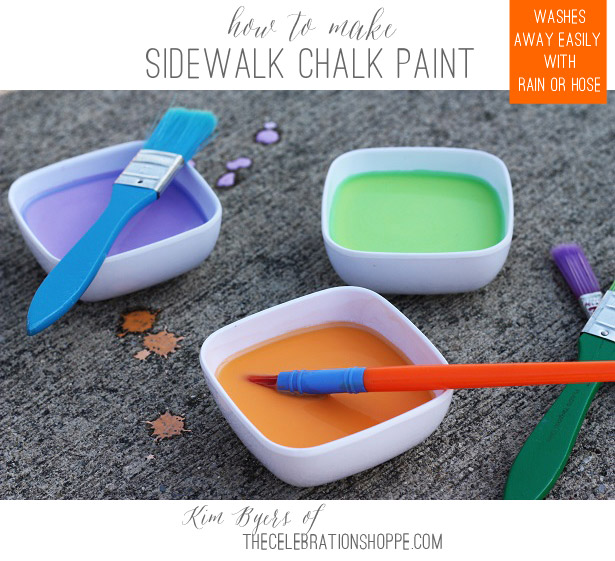 It's that simple and it cleans up in a snap! So let your little Picassos go and have a bit of summer fun!
As always, I hope you're inspired to craft, bake, create and celebrate!