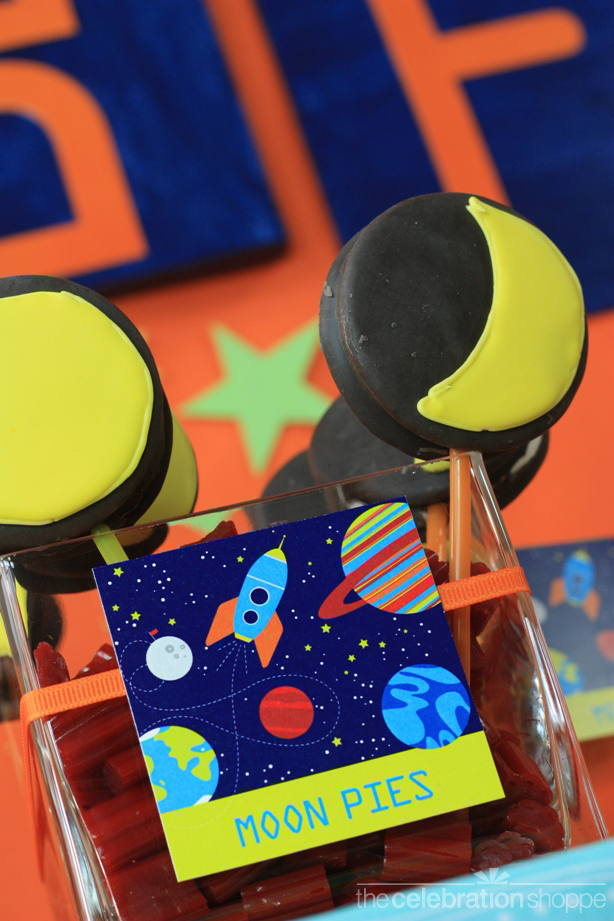 We're almost ready to reveal the entire Space collection, but while we wait I thought I would share another simple treat I created for the dessert table. Introducing the iced Moon Pie! I thought it would be fun to take a normal moon pie and ice them to be the various stages of the moon: full moon, half moon, cresent moon. To serve I pierced them with a colored straw and filled the jar with Twizzler bites. They still make me smile and the boys thought they were awesome!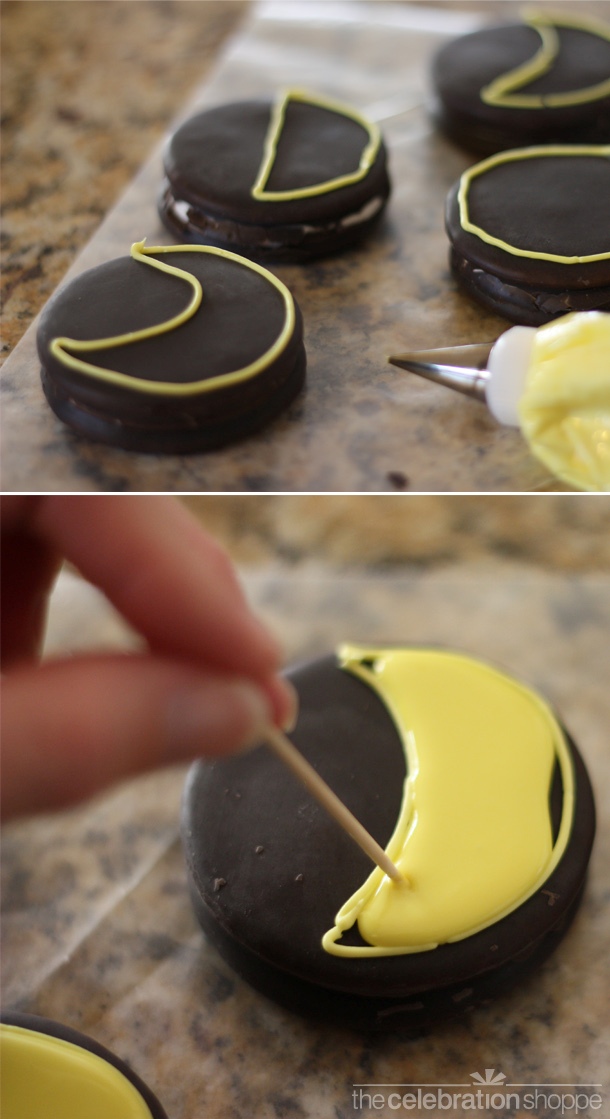 And the best part is they're super simple to make. Just unpackage your Moon Pies, pipe an outline on each pie (I used a #4 tip, connector and resealable bag), melt the remaining icing, spoon it in and pull it to the edges with a toothpick. They'll dry flat.
As always, I hope you're inspired!