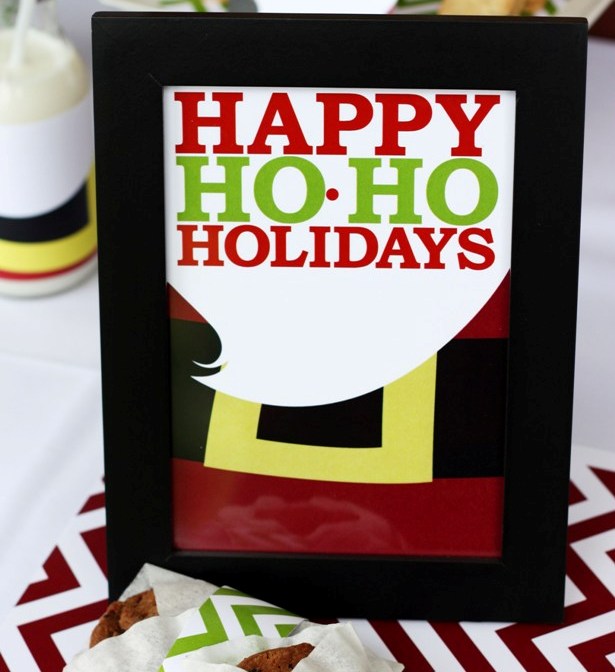 I'm already head over heels in the Christmas spirit this year. I've even already started styling my Christmas cookie decorating party by creating new printables for my Santa collection! You see, each year, we invite 6-8 children and their moms over to decorate cookies for Santa a couple of days before the big guy arrives. It's messy, the kids have a blast, I drink too much hot chocolate… it's great!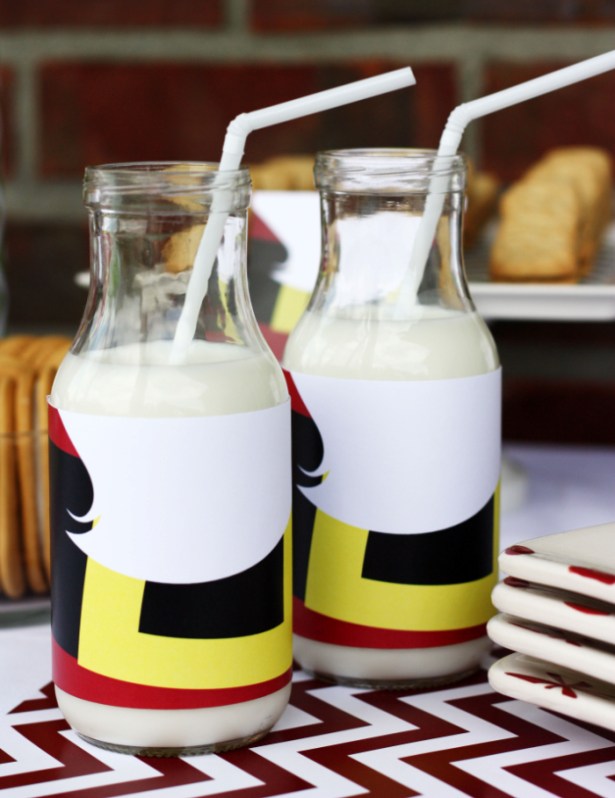 So this year my designs are taking a page from Santa himself! And what's better, they match our custom invitations! I'm mailing mine out next week and my oldest is addressing them (love to see a child's handwriting on mail… especially to a Santa party!).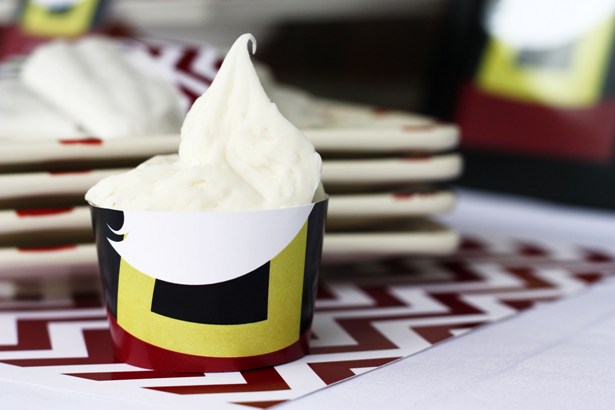 In addition to the Happy Ho Ho Holidays mat and the Santa beverage wrappers (on cappuccino bottles I picked up at Target), we also designed cupcake wrappers, and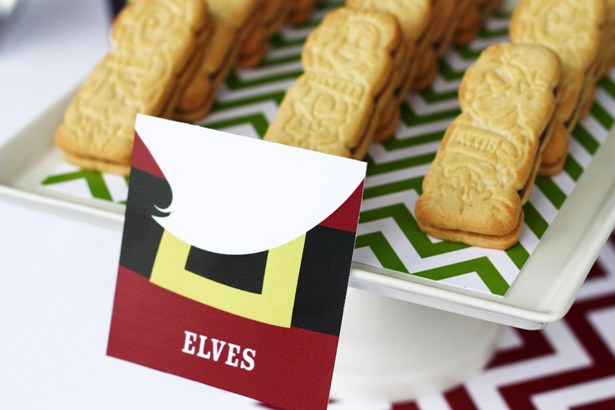 dessert table tags, which could also be used as placecards!
You can see the entire collection in the shoppe! And make sure you check out our BELIEVE and Mod Candy Cane collections too! As always, I hope you're inspired to craft, bake and create!
Join us on facebook, signup for our newlsetter (with discount offers to the shoppe), follow us on twitter and pinterest.