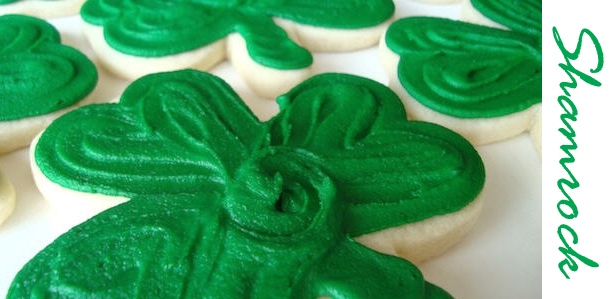 My cookie partners at Sweet Tooth Cottage, the super talented bakers that hand-ice our On the Farm, Princess Castle, Science, Tree House and holiday collections (with more coming soon) are gearing up for St. Patty's Day and Easter!
And these are the same melt-in-your-mouth butter cookies that Sue and her team whip up for us. They're much softer than sugar cookies and Sue and her team take great care to package them so that there's no breakage. Once dry, each cookie is heat sealed in a 4″ cello, perfect for our cello toppers, and then attached to a board with an adhesive dot so that they don't shift during shipping. The cookies are then placed in a sturdy white baker's box and packed inside a shipping box with foam. They'll even hand write a note in case you want to send them as a gift.
Shamrock Cookies – Box includes 15 hand-iced butter cookies for $26 (Order by: Thursday, March 10th for shipping to most areas to arrive by St. Patrick's Day. Order by: Monday, March 14th for local pick-up in the Columbus Ohio area on March 16)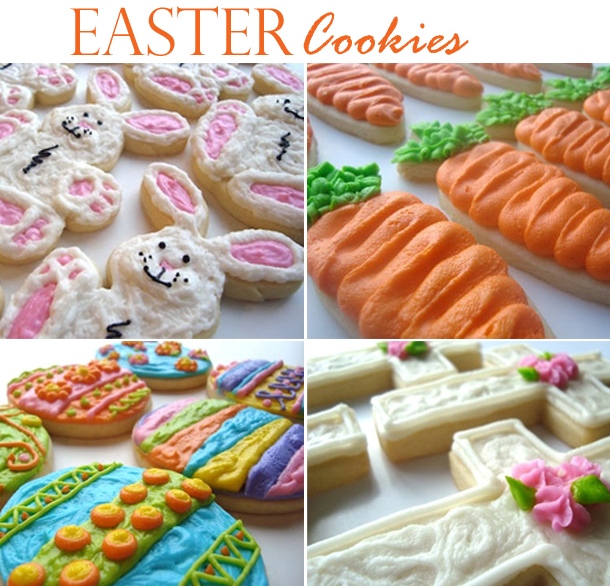 I'm in LOVE with those carrots and aren't the bunnies just adorable! I may have to have some for our Easter baskets this year. And in keeping in the true spirit of the holiday, her crosses are perfect! Easter assortment – Box includes 15 hand-iced butter cookies for $26- $28 (Order by: Saturday, April 16th  for shipping to most areas to arrive by Easter.)
The best way to order is to call Sweet Tooth Cottage at 614.361.6166 or e-mail Sue at  [email protected]. As always, I hope you're inspired!