This idea is sponsored by Collective Bias, Inc. and its advertiser. All opinions are mine. I would have it no other way! #ProgressIsPerfection #CBias #CollectiveBias
Banana pudding is a favorite of mine, add coconut to make it coconut banana pudding and you've sent me over the edge. It goes back to my childhood. My grandmother made banana pudding at least twice a month for Sunday lunch. It was amazingly creamy and delicious.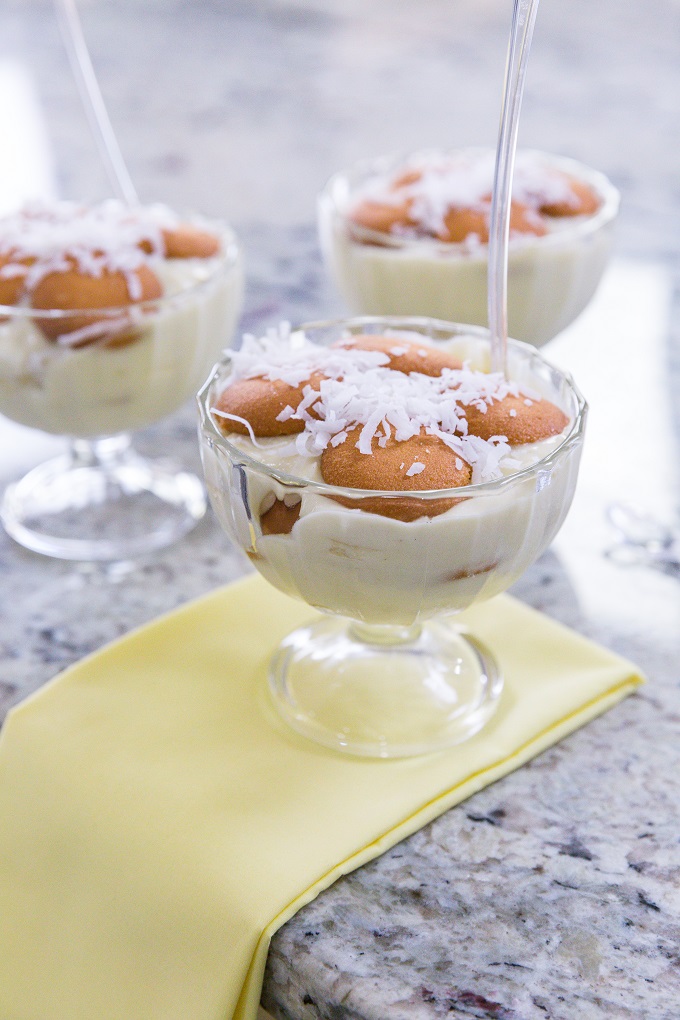 Now that I'm a mom, I want to make these same recipes for my boys and create all these wonderful memories of our own. Well, we do create a lot of memories, but none around banana pudding until now. You see, as most of you know, my youngest has severe food allergies. He's allergic to dairy and nuts. I know what you're thinking, just substitute the milk for soy milk. I wish it were that easy. Pudding won't set with soy milk! Eeek!
We tried it once, before we read the package, and were terribly disappointed with the soup we made. Yep. Soup. It never thickened.
No fretting! I've found a way! Introducing new Silk Almond Dairy-Free Yogurt Alternative flavors. Not only are they yummy right out of the container, they're perfect for recipes! Plus this feel-good recipe is much lighter than my grandmother's recipe and I didn't sacrifice the taste! Silk is a wonderful way to eat more plant based and less (or no, in our case) dairy. So thankful for this company!
Now let's make some pudding!
Ingredients For Coconut Banana Pudding
Swing into you local WalMart, or use the app to order, and pick-up the following items:
1 Silk Vanilla Almond Dairy-Free Yogurt Alternative
1 1/2 cup Silk Original Almondmilk
1/2 Banana Creme Pudding Packet
1 can Coconut Milk, Chilled Overnight
1 cup Coconut
3 Bananas
40 Wafer Cookies (store brands are often dairy-free)
Makes 4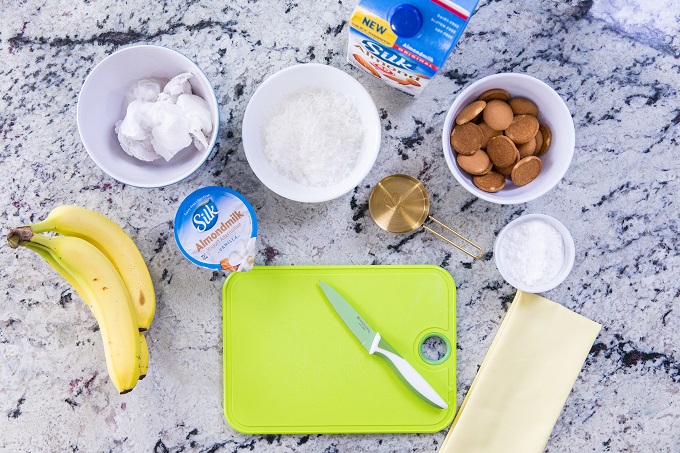 You'll want this Ibotta offer!

How To Make Dairy-Free Coconut Banana Pudding
Mix milk and pudding. Whip until well blended.
Add Silk Vanilla Almond Dairy-Free Yogurt Alternative and coconut milk cream. When chilled overnight, a can of coconut milk will separate and you'll get a nice thick cream (healthy fats) on the top of the can. Spoon it off, leaving the rest for another recipe. Whip well.
Add coconut and fold in.
Layer cookie, sliced banana, and mixture to the top of the dessert dish, ending with cookies and a sprinkle of coconut.
Chill for two hours.
Video Tutorial
Rather watch a video of this recipe? Join me and we'll make the coconut banana pudding recipe together!
I hope you'll give the new Silk Almond Dairy-Free Yogurt Alternative a try. It is an amazingly yummy plant based alternative to diary. Full of goodness and great taste too! You can find it in the yogurt case.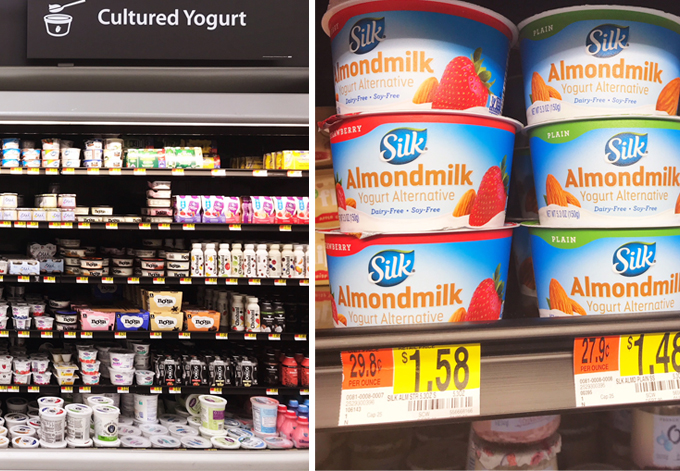 More Dairy-Free Recipe Ideas
As always, I hope you're inspired to craft, bake, create and celebrate!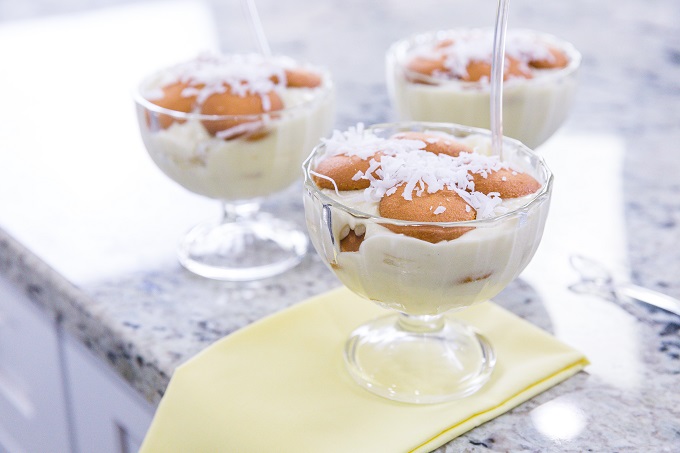 Thank you for supporting my wonderful sponsors. They make it possible for me to keep the ideas coming! All content, ideas, photography and opinions are that of my own and I'd have it no other way! There may be affiliate links in this post, of which we do earn a small fee at no cost to you.