Let's make a 4th of July cake topper with the new Cricut Knife Blade! I know you've all been waiting on it and it's finally available. The Cricut Knife Blade will cut 2mm chipboard, balsa wood, bass wood, mat board, craft foam and more!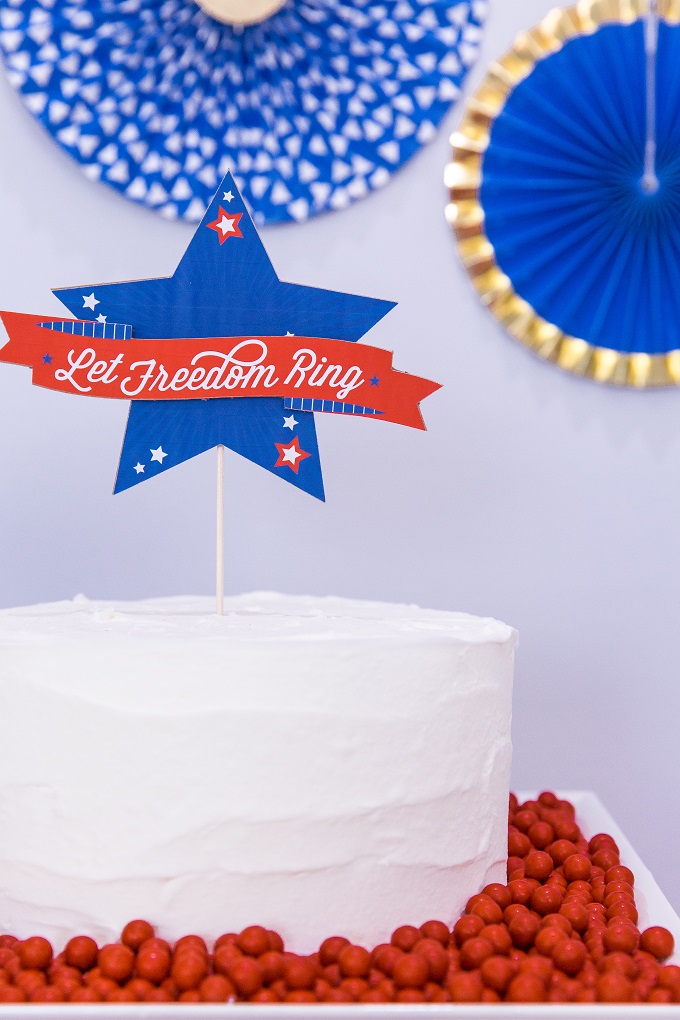 Love patriotic holidays and all the family fun that comes with them? Me too!
My hubby served in the military, as did his dad and brothers, plus several of my uncles, nephews and a niece! So when it comes to Memorial Day, 4th of July and Labor Day celebrations, we're all in!
For this 4th of July cake topper, I used the new Cricut Knife Blade. It was so simple and now I've made a cake topper that will last again and again.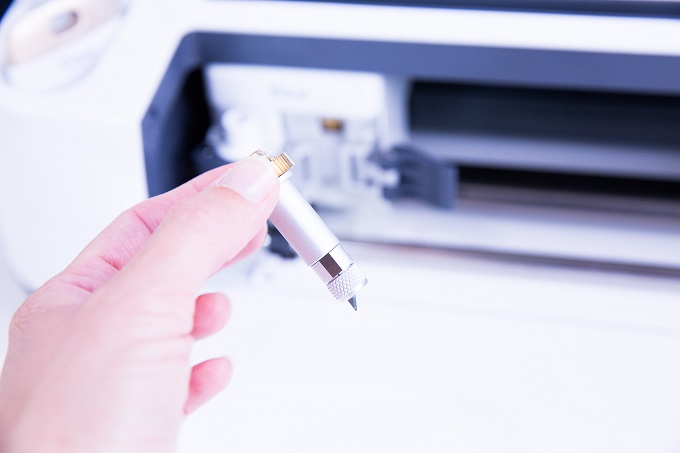 You all know I'm a huge paper crafter. I love paper. But when it comes to party decorations that you can use again and again, like patriotic party decorations, paper is hard to store without it getting damaged. The new Cricut Knife Blade changes all that!
I used the new Cricut 2mm thick chipboard to make this cake topper, and the Cricut printable vinyl. I love how I can have all the detail of a printed design, AND it still be sturdy!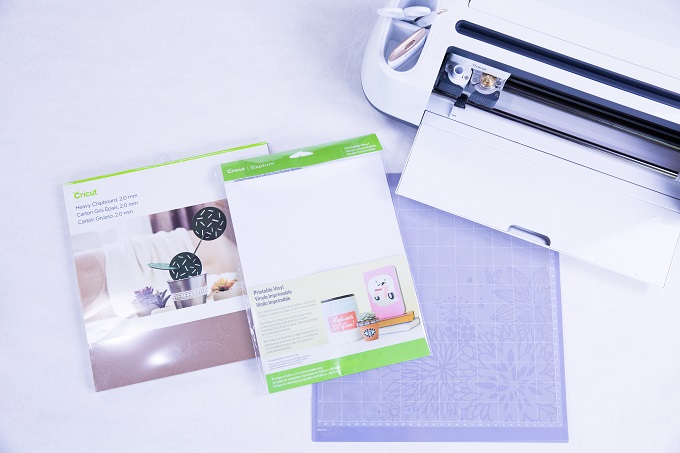 Cricut Knife Blade Need To Knows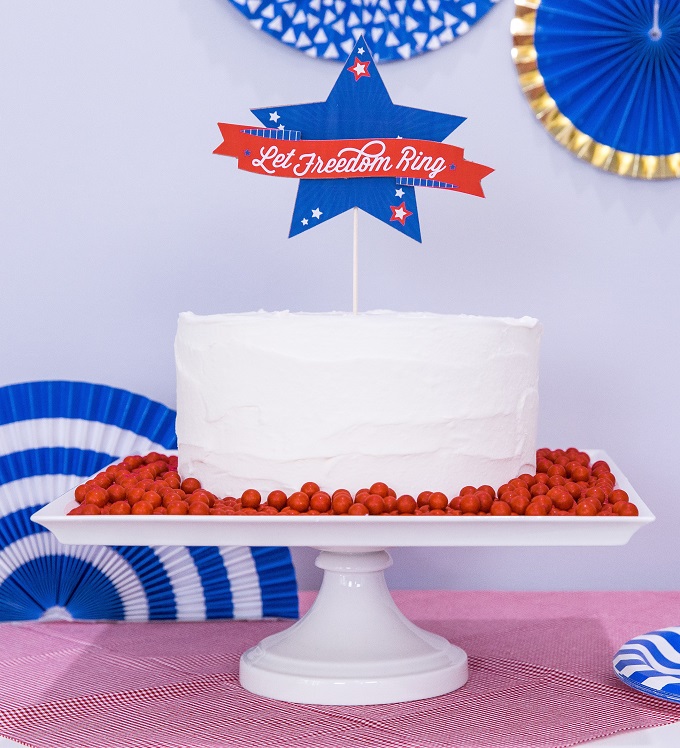 Now let's make a patriotic cake topper!
4th of July Cake Topper Supplies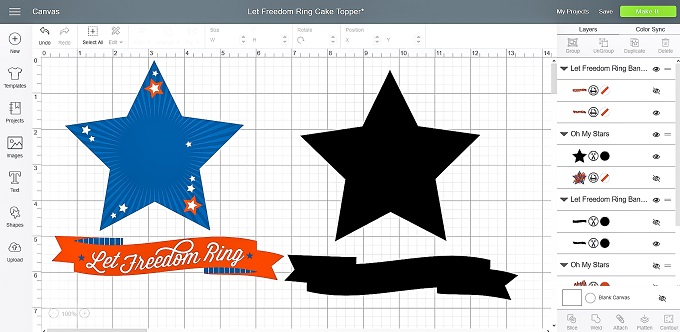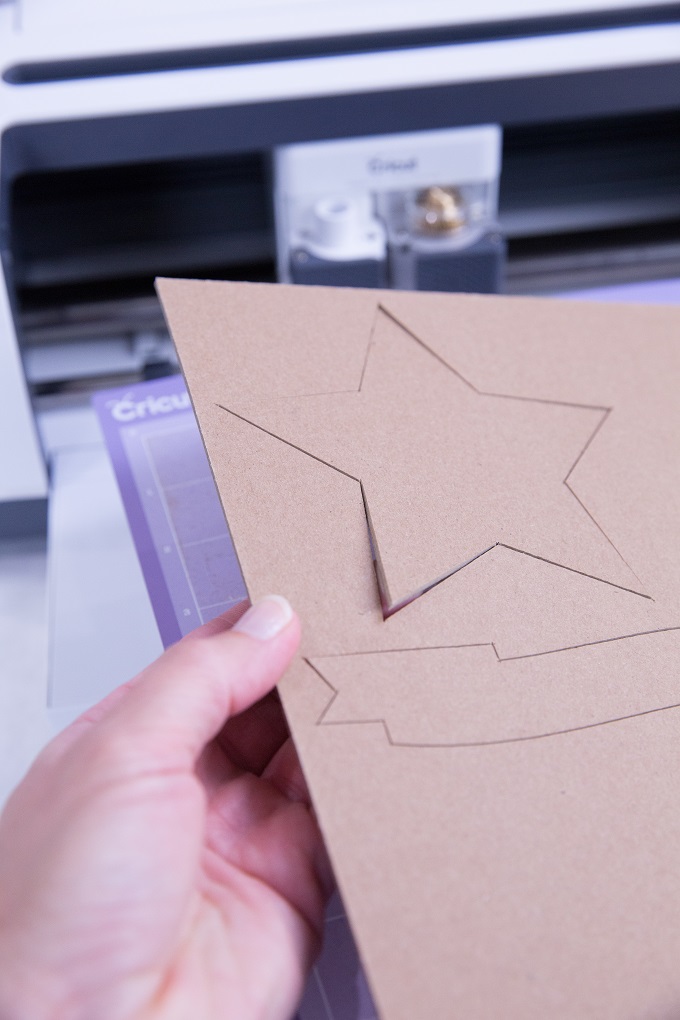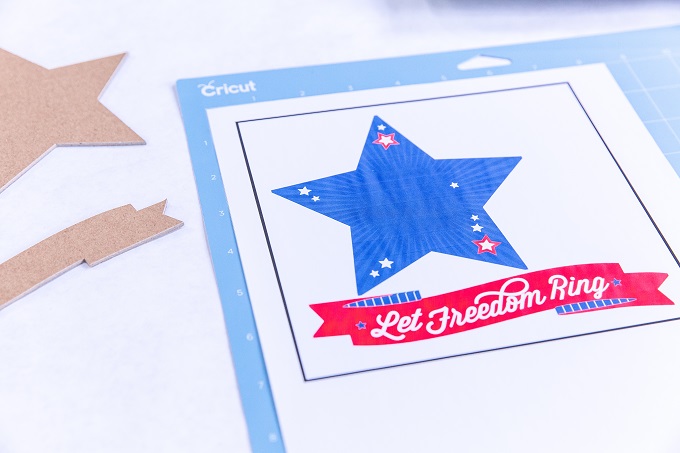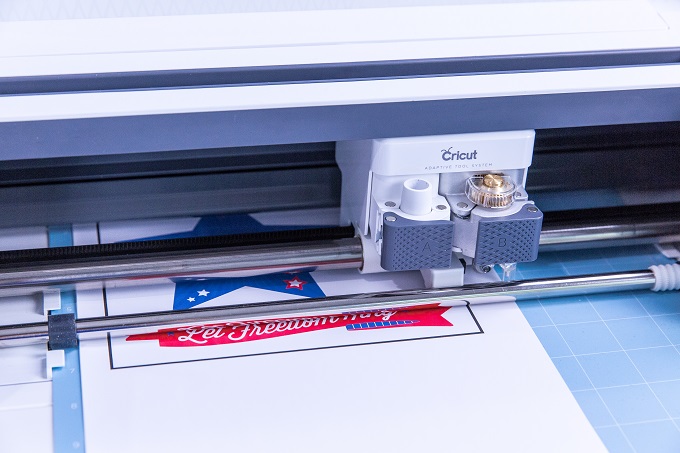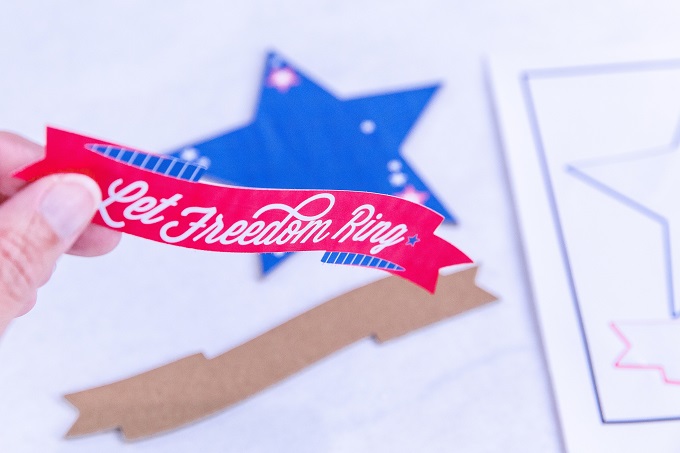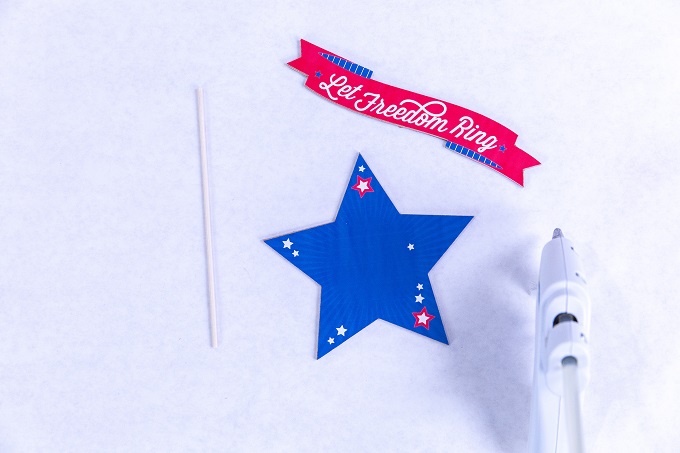 How To Make A 4th of July Cake Topper With Cricut Knife Blade
Design – Click on the link in the supplies list above, or open Cricut Design Space, navigate to a new project and select "insert image." On this page, go to the top right corner and select "cartridge." Use the search bar and type in "Kim Byers." You'll see all my cartridges. Select my "Oh My Stars" cartridge. I used the Oh My Stars design with the star in the background and the Let Freedom Ring banner design.
Size & Duplicate – Measure your cake, mine is an 8″ cake. You'll want your cake topper to be no more than 7″ total for the star and the banner. Once you have it the size you want it, duplicate the design.
Layers – In layers you'll want to make one sets a cut file and leave the other a print and cut file. See my screen shot above.
Cut & Print/Cut- If you select the correct materials in the dropdown menu, the Cricut system will ensure have the right blade in your machine. You'll need the normal blade for the printable vinyl, and the Knife Blade for the chipboard.
Assemble – Peel and stick the vinyl to the chipboard, hot glue on a wooden dowel.
That's it! You're ready to party!
More Cricut Knife Blade Projects & Information
More Cricut Craft Ideas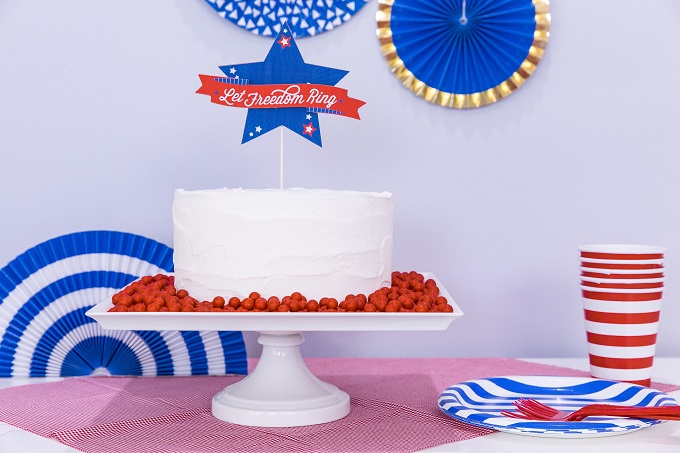 As always, I hope you're inspired to craft, bake, create and celebrate!
Thank you for supporting my wonderful sponsors. They make it possible for me to keep the ideas coming! All content, ideas, photography and opinions are that of my own and I'd have it no other way! There may be affiliate links in this post, of which we do earn a small fee at no cost to you.