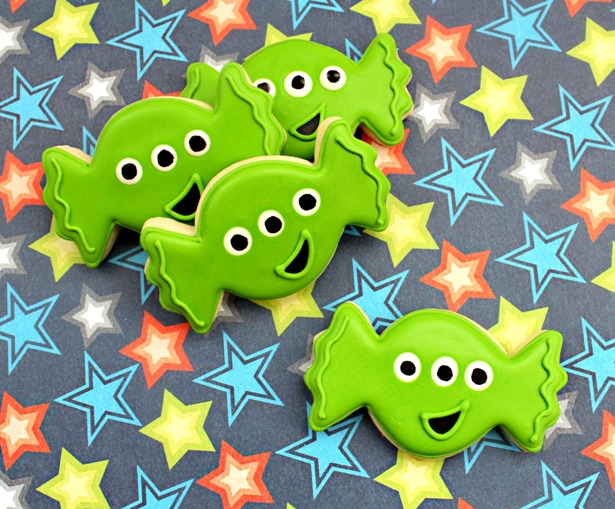 My kids have a fascination with aliens and Martians, so I came up with these simple little green men to go with Kim's Blast Off Space collection. Then my kids talked for an hour about whether they were aliens or Martians and where they really came from! Ha!
Okay, so here's the best part. These cookies are VERY simple to make. I just used a 3 inch wrapped candy cookie cutter for the cookie and a few simple things to decorate:
outlining and flooding icing in neon green,
a small amount of white flood icing for the eyes, and
a black food color marker.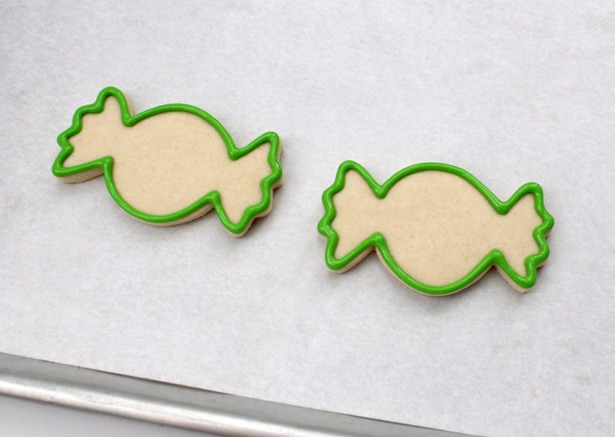 First, outline the cookie with green icing.
After they are outlined, flood the cookies, then quickly drop in three little white dots for eyeballs.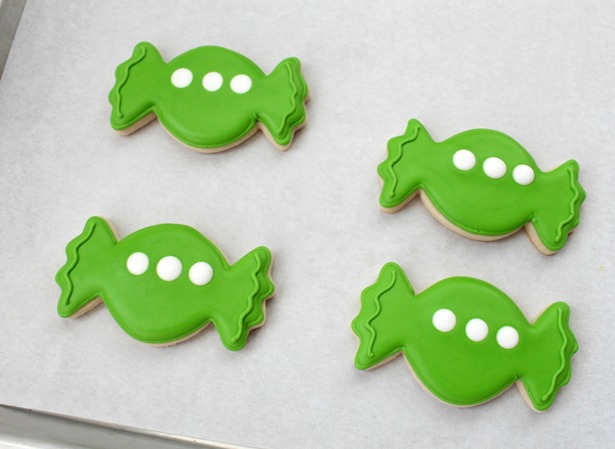 Let all of this dry overnight. The next morning, use the green piping icing to add little squiggles as ears.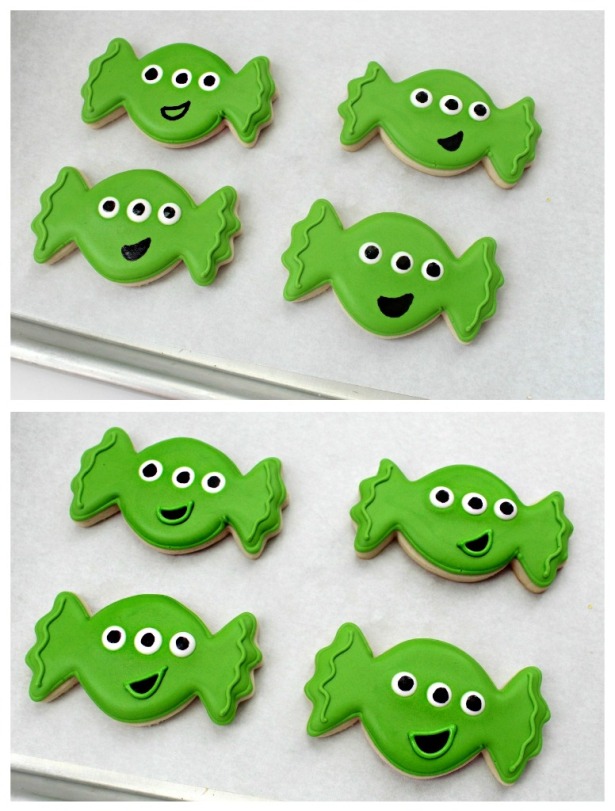 Then using the markers, make dots in the eyeballs, and draw on the mouth. It's easier if you make a lip outline then color it in. To finish up, pipe on lips with the green icing.
Let them dry another hour or two, and you are finished. Easy for mom, and the kids will have so much fun!
For more cookie ideas, head on over to my blog, The Sweet Adventures of SugarBelle. See you back soon for another fun how-to! And as always, we hope you're inspired!