I love back to school crafts and today we're making locker magnets with Cricut Infusible Ink!
This might sound crazy to you, but for me, back to school season kicks off the entire holiday crafting season. It's back to school, then fall, then Halloween, then Thanksgiving, then Christmas! It's non-stop! Yay!!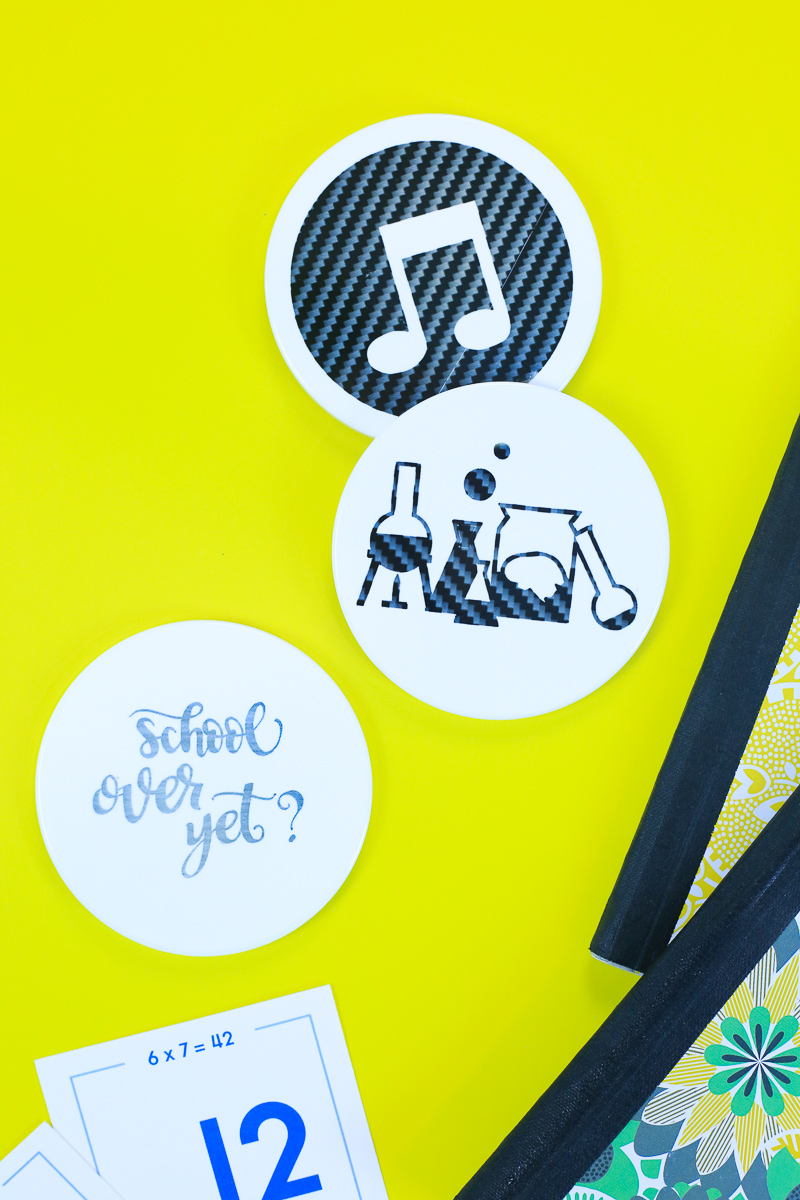 What Is Cricut Infusible Ink?
If you're not familiar with Infusible Ink just yet, here's a quick video where I tell you all about it!
Supplies For Back To School Locker Magnets
EasyPress 2 (size to do your design in one pass)
Infusible Ink, Carbon Fiber Pack
Tweezers (preferred weeding tool for Infusible Ink)
Blank Coasters, Cricut Brand Only
All Cricut Infusible Ink products, including blanks, are sold exclusively at Michaels Stores until 10/1/19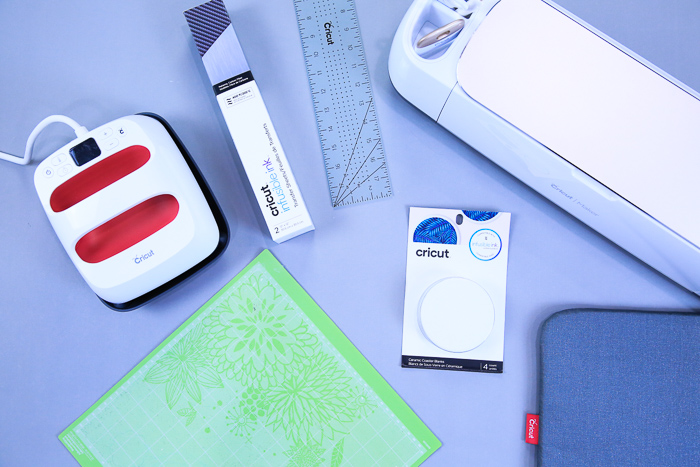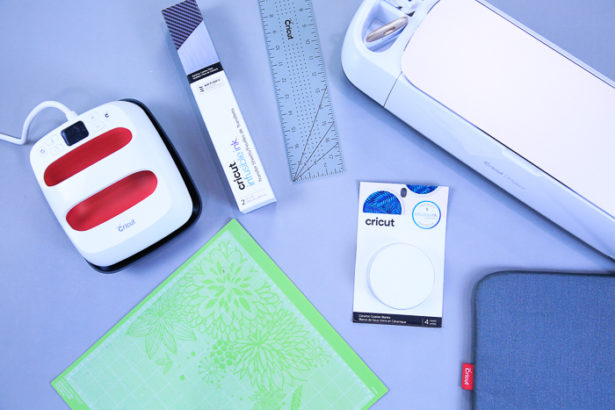 Cut Infusible Ink Transfer Sheets
Just a couple of things to remember when cutting the transfer sheets.
#1 – Once you've sized your design and you're ready to cut, you MUST MIRROR your design just like you would iron-on.
#2 – Place the sheet face up on your standard green cutting mat.
#3 – It's much easier to weed transfer sheets with the tweezer tool, rather than the traditional weeding tool.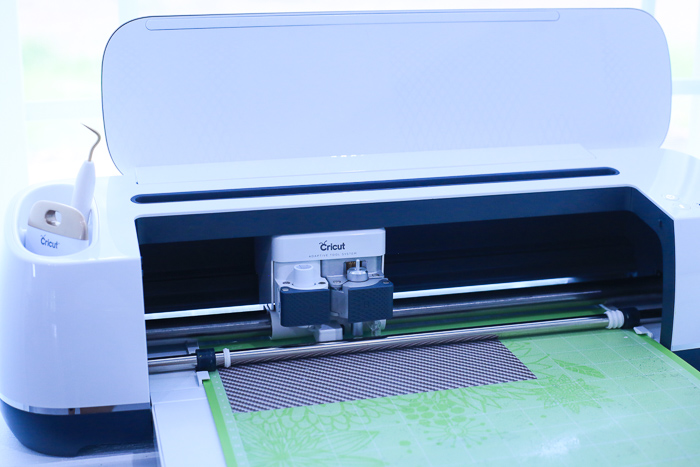 Press Transfer Sheets To Coaster
Applying the sheets to the coasters is very easy.
#1 – Just remember to set the EasyPress directly on the full surface and do not move it. No pressure is required. If it moves at all it could cause a ghosting effect on your locker magnets! Use the Cricut EasyPress Heat Guide so you have the precise heat needed for your locker magnets.
#2 – AND, allow it to cool completely before you remove the liner. These coasters can get very hot!! Like 400 degrees hot!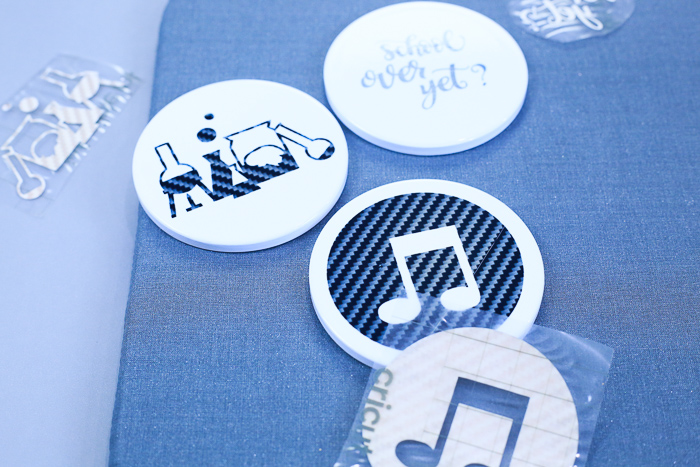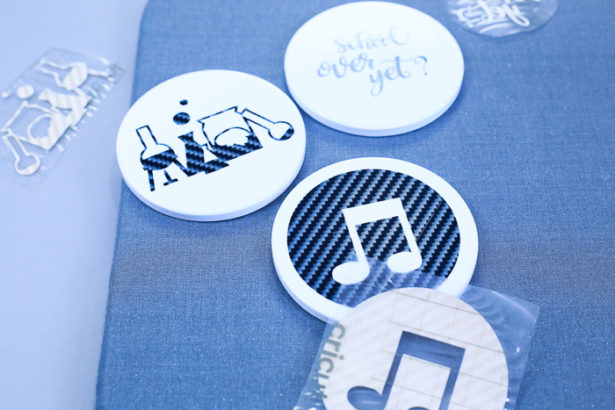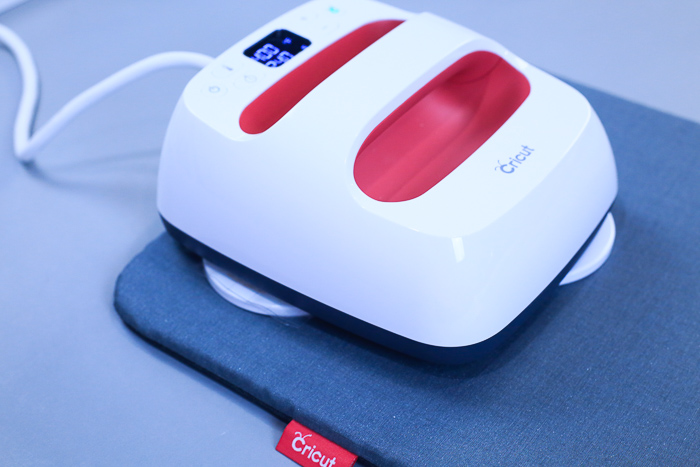 Make Into Magnets
Making these fun back to school crafts with magnets is as easy as peel and stick! Just cut the magnets into strips, peel off the self adhesive and stick to the back of the Cricut blank coasters! DONE!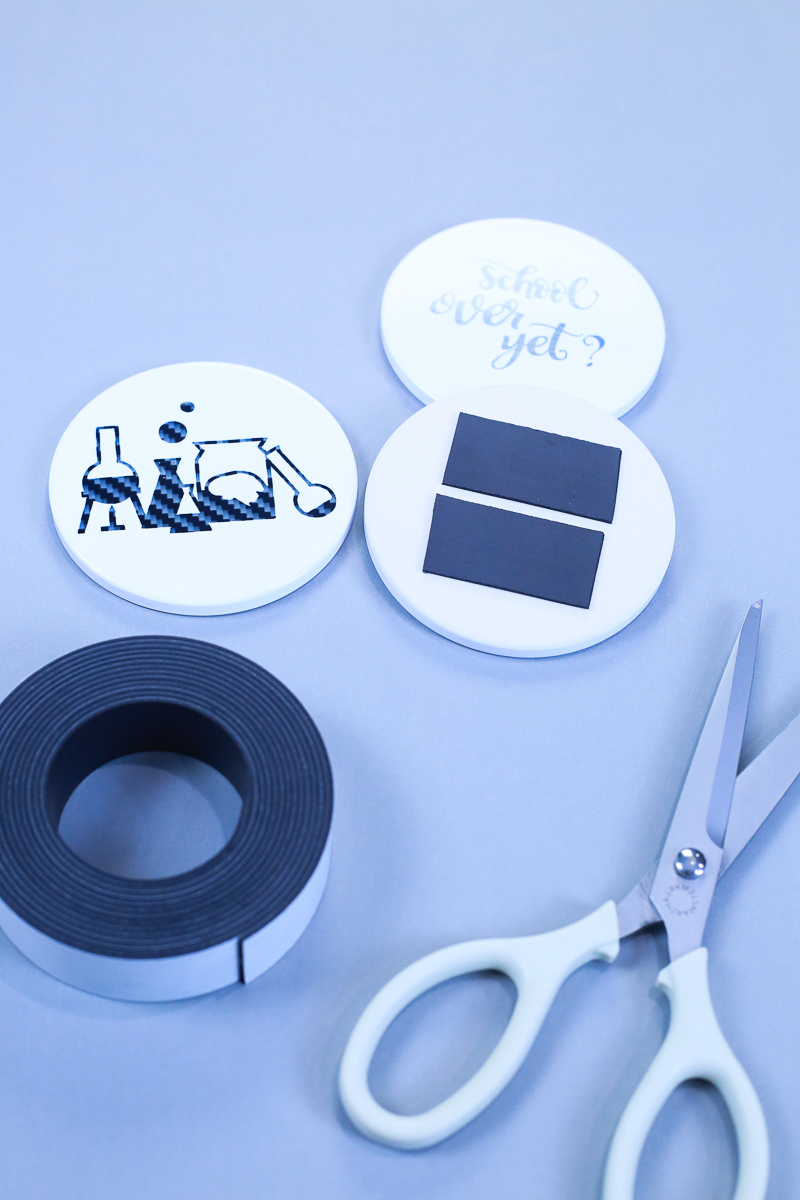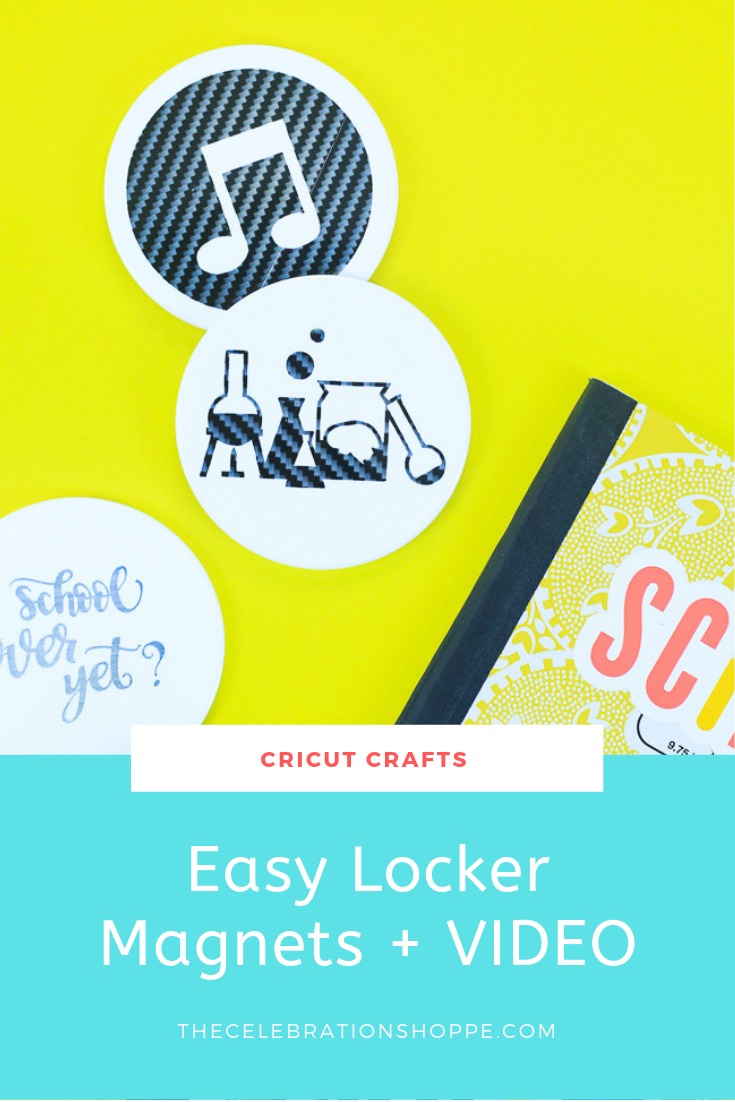 Want A Cricut? Sure You Do!
These are a few of my favorite Cricut must haves. Explore Air 2 machines are amazing and a great choice, but if you can manage a Maker, you'll be glad you did! So many new tools coming out all the time that fit only the Maker (e.g., Knife Blade, Fabric Rotary Blade, Perforated Blade, etc.).
For EasyPress 2 machines and Infusible Ink, remember that your EP2 must cover the entire design at one time or you risk a ghosting effect on your design so pick your size wisely! :)
More Cricut Crafts
These are some of my most recent craft projects with my Cricut! And if you specifically want Back To School Cricut crafts, you'll find them in my back to school archives!
As always, I hope you're inspired to craft, create and celebrate!
INSTAGRAM | FACEBOOK | PINTEREST | TWITTER | YOUTUBE
INSTAGRAM | FACEBOOK | PINTEREST | TWITTER | YOUTUBE
This post contains affiliate links, which means if you purchase something through this post I will earn a small fee from the retailer at absolutely no cost to you. They pay me for bringing you to them and I use it to keep the craft room stocked and the coffee pot working! Don't worry. All content, ideas, photography and opinions are that of my own and I'd have it no other way!