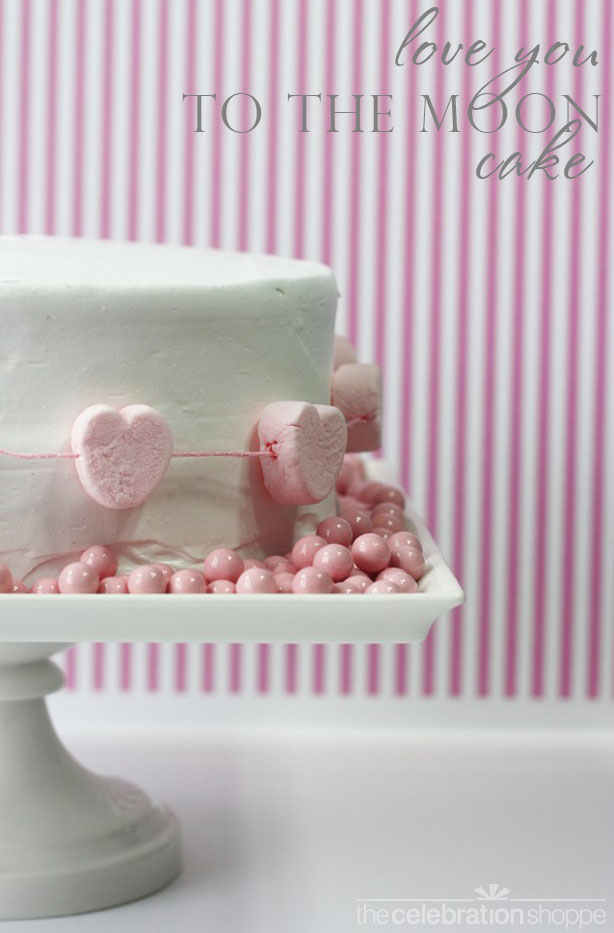 Today is my 16th wedding anniversary. I know! 16 years! Eeeekkk! Let's just pretend I got married at age 10 so I can be 26… {smirk}
So for the occasion, and in the spirit of all my super easy DIY cakes lately (nautical baby shower cake, robot birthday cake, Easter bunny cake, patriotic red, white and blue cake), I made a "love you to the moon" cake. I meant for there to be a moon… but I ran out of time. You moms know the drill! {grin}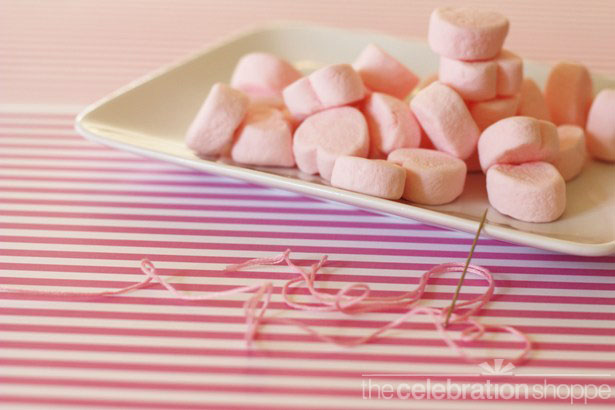 So here's what you'll need:
Flat iced two layer cake (preferably from your favorite bakery so you don't have to bake)
Pink heart marshmallows
Needle
Cross-stitch thread
Pink sixlets (to hide your cake edges); I picked mine up at Party City
Just thread your needle, lightly dampen the sting, and thread the marshmallows. Be gentle or they'll break/split. Once threaded, just place small dots of icing on the cake sides, make sure your marshmallow string is evenly spaced apart, and attach. It's that easy!
As always, I hope you're inspired to craft, bake and create! Happy Friday and Hoppy Easter!
Join me on facebook, sign-up for my daily feedburner e-mail (box in the right navigation), follow me on twitter and pinterest.