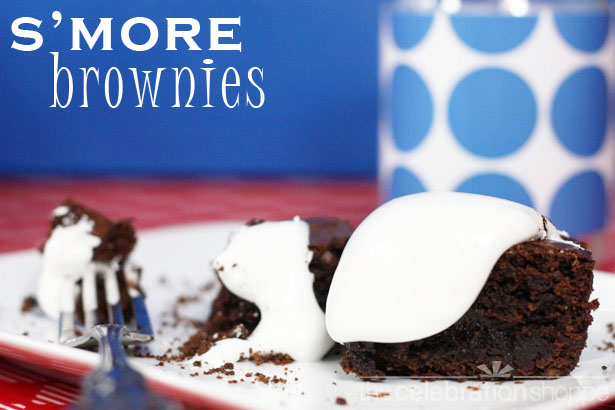 I've had a sweet tooth all week. I'm not sure what's up with me, but of course my kiddos love it. So yesterday we were debating over whether or not to have s'mores or brownies for dessert… so we compromised and the outcome was incredible!
AND I was able to make it dairy-free so that my little guy could enjoy them too!
Here's what you'll need:  Duncan Hines Chewy Brownie Mix, Chocolate Graham Crackers, Butter (I used Smart Balance Lite, vegan, for my little guy) and Kraft Jet-Puffed Marshmallow Creme.
And here are the simple steps:
Make your crust ~ crush one bag (1/3 box) of graham crackers and mix with 1/4 cup softened butter 
Prepare the mix ~ with eggs, oil and water as directed
Layer ~ place thick layer of your graham cracker crust in a 8×8″ pan and top with brownie mix
Bake ~ according to box instructions
Serve ~ with a dollup of marshmallow creme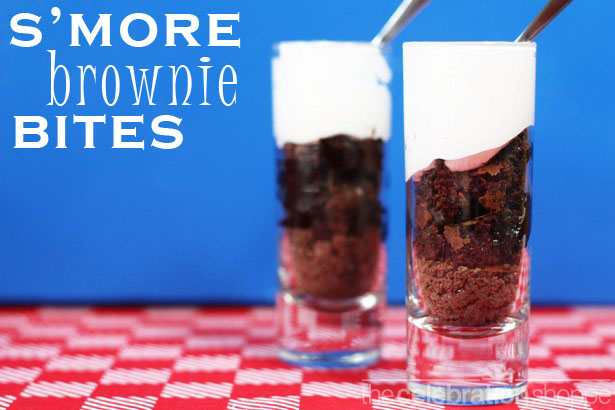 And with summer, BBQs and tons of outdoor fun just around the corner, why not make them brownie bites! They're easy to serve, easy for guests to manage while mingling and the perfect portion size.
As always, I hope you're inspired to craft, bake and create!
Join me on facebook, sign-up for my daily feedburner e-mail (box in the right navigation), follow me on twitter and pinterest.