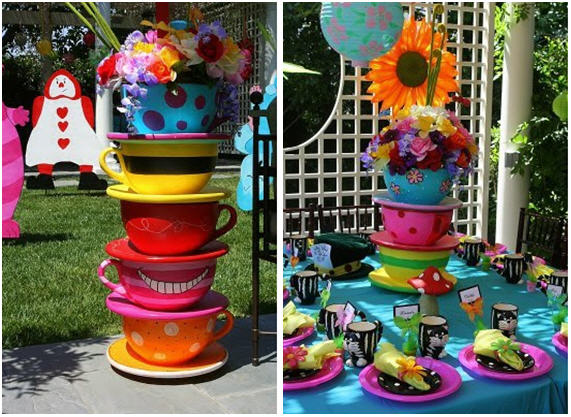 I won't lie to you, this Alice in Wonderland mad hatter tea party took some serious effort by Donna at Party Wishes, but I think you'll agree that the outcome was well worth it.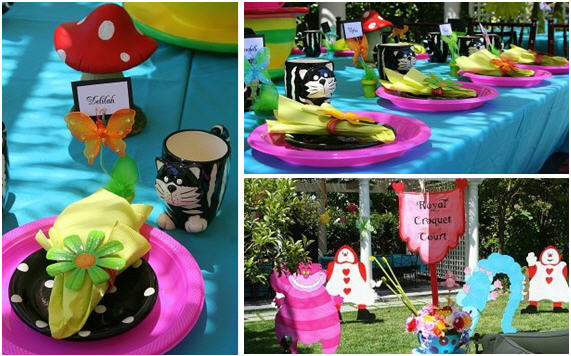 She had her hands full from making the croquet game complete with 4′ tall croquet wickets (out of 1/4″ plywood, painted both sides, supported by 1×1″ pieces of wood with rebar drilled into the bottoms), stuffed flamingo covered mallets and hedgehog balls (4″ styrofoam balls covered in paper and Mod Podge) to hand painting massive tea cups (from the L.A. Flower Mart) to setting a bright and beautiful table.
So creative and so well executed.