I've been giving a great deal of thought to the development of new birthday party themes and in doing so I browse the web for inspiration. I'm not saying that we're going to develop a theme for you race fans out there… just yet anyway… but I thought you would still enjoy a little sweet inspiration. Here are my favorite race car cakes and cupcakes.
I love that this one from LynnInTokyo because it cuts out significant fondant work by using toys. (I just suggest washing them well before setting them on your cake. Brand new doesn't mean clean!)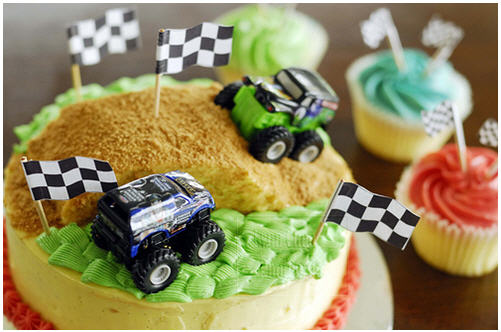 This one from Treasures and Tiaras uses such wonderful colors. The red, black and white combo cupcakes make a great centerpiece.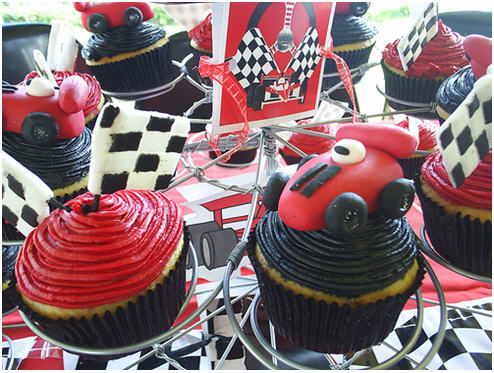 And last, but not least, I really liked that this one from Ratutek used cupcakes to make a track. Although the cars are fondant, the grass is easily accomplished with the right icing tip and the track is just black and white icing.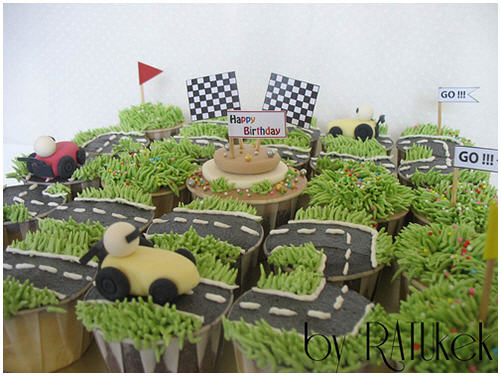 Happy baking!