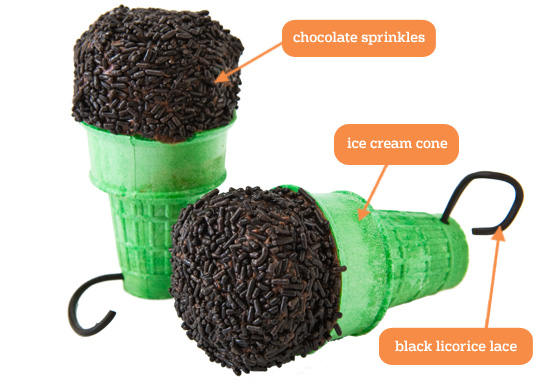 Today we're launching our new "rock star" birthday party theme complete with cool and creative décor (that would be perfect for any American Idol party). In honor of this new custom invitation, check out this fun microphone birthday party cake. I have to say, parenting.com did an exceptional job with creating a series of super fun birthday cakes!
Here's what you'll need for this one:
12 colored ice cream cones
1 large bag jelly beans, M&M's, or other preferred small candies
1 can (12 oz) whipped chocolate frosting
12 baked cupcakes, paper liners removed
1 ½ cups chocolate sprinkles
12 (3-inch) lengths of black licorice laces
Check out parenting.com for the how to! Happy baking.