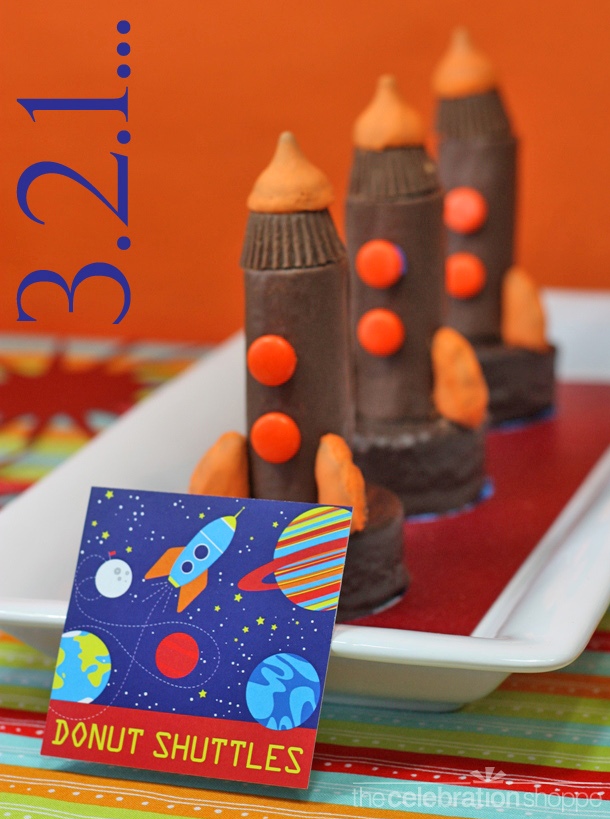 I love getting in the kitchen, grabbing everything from the pantry and just creating. I know what you're thinking… and yes, it is a huge mess when I'm done. But sometimes I come up with fun things like these mini space shuttle cakes for my new Space birthday party collection!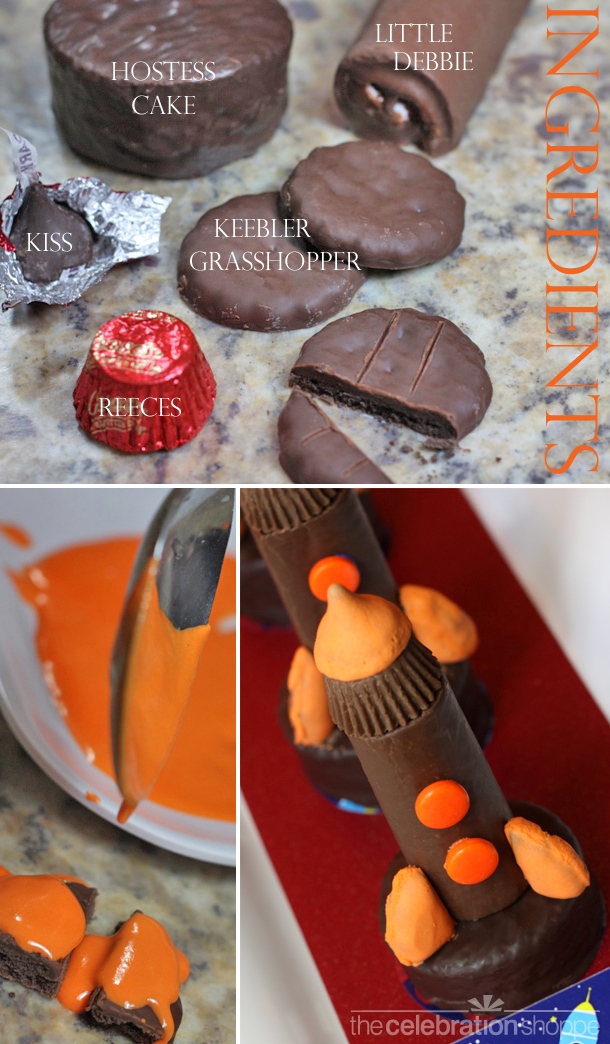 Here's what you'll need for each shuttle cake:
1 Hostess cake (select the ones with the flattest tops from the box)
1 Little Debbie cake (you may have to trim the end with a straight edge knife so it stands flat)
1 mini Reese's Cup
1 Hershey's Kiss
1 Keebler Grasshopper cookie
2 orange Spree candies
2 tablespoons of icing tinted orange
Assembly is super simple:
Unwrap all of the ingredients
Score a grasshopper cookie (as shown in the image above) for the shuttle's tail fins using a straight edge knife (don't use serrated; it will make the cookie splinter)
Tint the icing orange using gel food coloring (liquid will make your icing runny) and melt it in the microwave for 8 seconds
Using the Hostess cake as a base, put a small amount of icing in the center and top it with the Little Debbie cake. Do the same to apply the Reece's Cup making sure that you don't use too much or it will leak out the sides
Using the remaining icing, cover the Hershey's Kiss and the cookie pieces. Allow them to set for at least five minutes
Finally, add the Kiss, tail fins and windows (Spree candies) with another small dot of icing each and serve 
As always, I hope you're inspired and stay tuned for more from our new Space birthday collection!