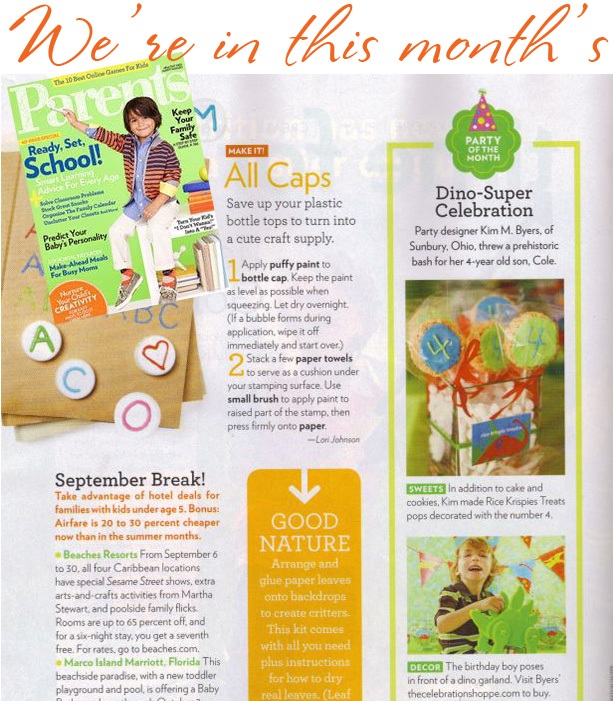 I'm a bit past giddy this morning as I now have my hands on this month's issue of Parents magazine and I can flip open the pages and see my sweet little boy's happy face! You may remember his Dino-ROAR birthday celebration (my original post with tons of pictures), well it's Parents magazine's Party of the Month!
You can hop over to Parents.com to see more pictures! And if you do, I'd love for you to "like" my little one's party so they know you were there! By the way, sorry for the grainy images. I scanned them from my issue!
Find our dinosaur party invitation and printable supplies and templates in the shoppe.
As always, I hope you're inspired to craft, bake, create and celebrate!
Join The Celebration Shoppe on facebook, sign-up for the daily ideas to come right to your inbox (never miss an idea, giveaway or free printable!), follow us on twitter, pinterest and on instagram at @thecelebrationshoppe.